10 Good Health Reasons for a Daily Serving of Delectable Strawberries | Amoils.com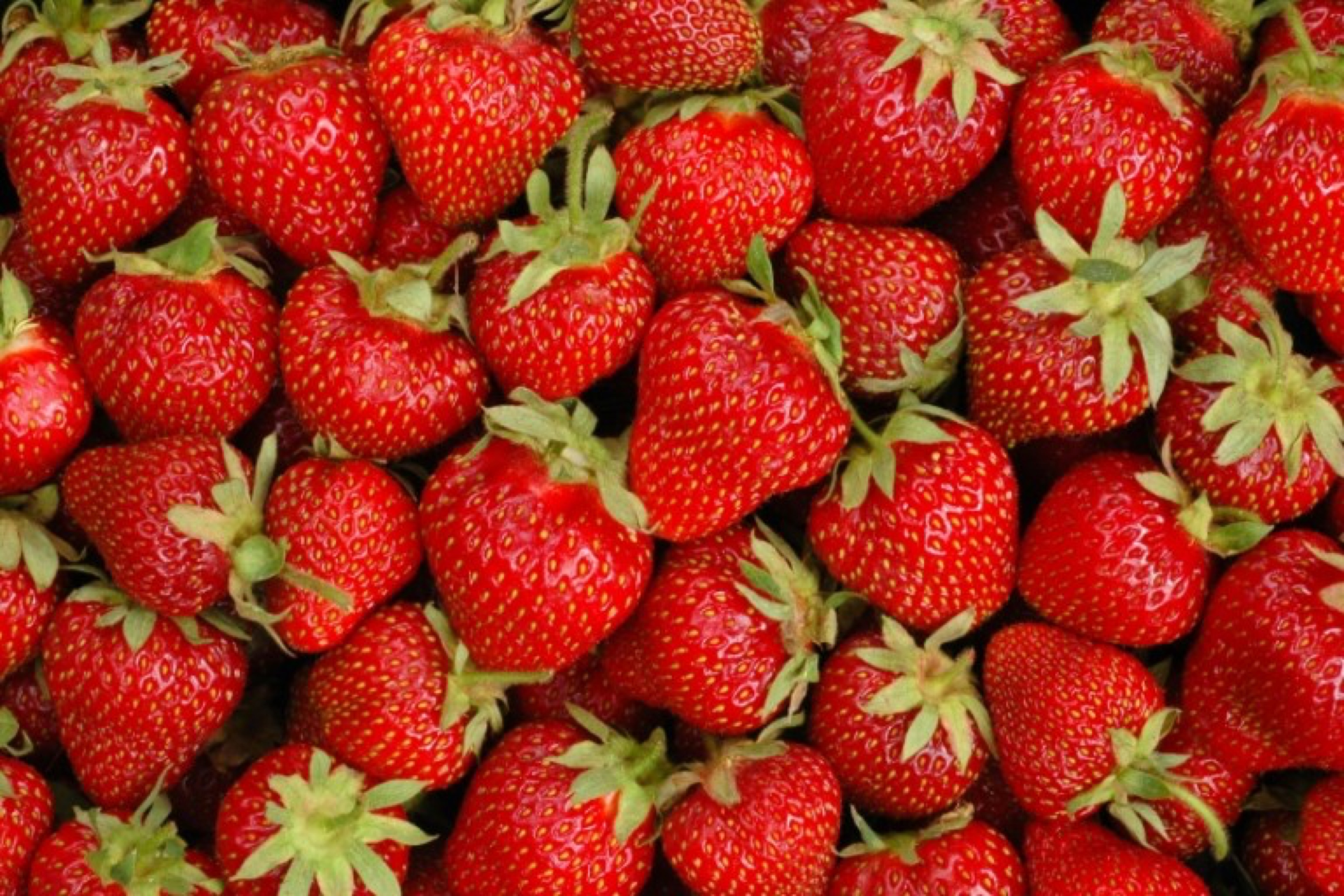 It is summer in the northern hemisphere and the height of the strawberry season. The majority of people just love strawberries which are always famously at the top of the menu at the annual Wimbledon Tennis Tournament in England – strawberries and cream. But apart from their glorious taste and versatility when serving them at the table, strawberries are full of health benefits too.
10 good reasons to eat that cup of strawberries for your health just as often as you can
1.
Anti-Cancer
- the antioxidant and anti-inflammatory agents found in strawberries combine to fight against the onset of many different forms of cancer. Add to that combination, the vitamin C, folate, and the flavonoids (known as quercetin and kaempferol) found in strawberries and you have a great tasting defence against potentially cancerous cells. 2.
Anti-Inflammatory
– It is the phenols in strawberries that also combat many inflammatory disorders such as
arthritis
, asthma and atherosclerosis, by inhibiting the enzyme COX in the same way that the drugs aspirin and ibuprofen do but without those nasty side effects of the drugs such as stomach and intestinal bleeding. 3.
Antioxidants
- a phenol known as anthocyanin is abundant in strawberries and this is what leads to that wonderful rich and red color as well as being a further source of antioxidants. 4.
Bone health
– strawberries are a great source of manganese which helps bone building while maintaining proper bone structure. Additionally, the potassium, vitamin K and magnesium also found in strawberries will aid in bone health too. The potassium will help to lower blood pressure too. 5.
Brain health
– worried about your brain health especially as you age? All the more reason to eat plenty of strawberries as the vitamin C, phytochemicals and iodine in strawberries will neutralize the effects of free radicals that can degenerate the brain tissue and weaken the nerves, leading to improved functioning of the brain and the nervous system 6.
Eye health
– another age related problem can be macular degeneration. Generous servings of strawberries and other fruits every day can decrease the risk of macular degeneration 7.
Glycemic Index
– the GI of strawberries is a low 40. 8.
Manganese
- yet another essential nutrient in strawberries, that also acts as a strong antixodant and anti-inflammatory agent, is manganese. One cup will contain 21% of manganese which not only helps to fight against free radicals and oxidative stress, but also lessens cellular inflammation - the latter can contribute to many cardiovascular diseases. 9.
Vitamin C
– we all know the benefits of vitamin C and just one cup per day of strawberries will give you more than your daily requirement of this effective antioxidant that can help, amongst other heath benefits, to lower blood pressure and boost a healthy immune system. 10.
Weight gain
– trying to lose weight? A cup of strawberries is high in dietary fiber but very low in calories, helping to keep digestion regular, lower blood pressure and put the brakes on overeating. Please look out for
organic
strawberries when shopping for this fruity treat because unfortunately the normal commercial varieties are high on the list of fruits that are sprayed with pesticides and other nasties.