Pregnancy, New Moms, Babies & The Importance of Vitamin D Levels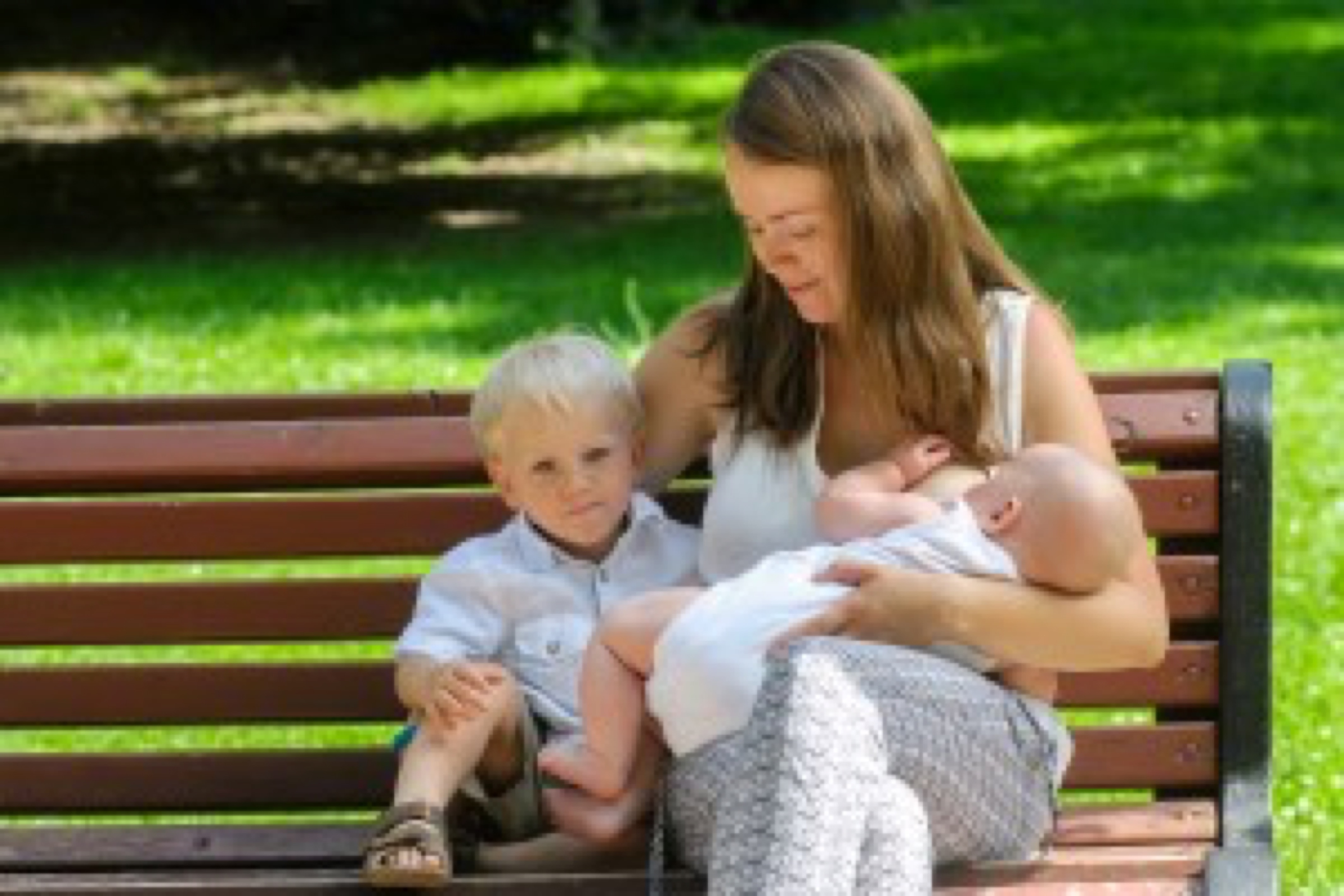 GrassrootsHealth is responsible for a great deal of ongoing research into the importance of vitamin D in today's world - and we have written about many different aspects of ensuring high vitamin D levels in the past.
Here are some of our titles...
Now it is the turn of the breastfed baby
In support of National Breastfeeding Month, GrassrootsHealth have announced that the optimum amount of daily supplementation of vitamin D for lactating mother and baby should in fact be 6400 IUs - and not the much lower amount of 400 IUs as recommended by the World Health Organization. GrassrootsHealth have a chart with frequently asked questions and replies here.
According to WHO, Vitamin D supplements are safe for lactating mother and baby.
Now GrassrootsHealth have said that raising the daily supplementation to 6400 IUs will:
(a) provide the mother with all the vitamin D she needs for her own good health and wellbeing while
(b) allowing enough vitamin D to pass through breast milk will ensure the adequate nutritional vitamin D levels in the baby for ideal growth, development and immune function.
What is GrassrootsHealth?
GrassrootsHealth is a nonprofit public health organization dedicated to moving the importance of vitamin D from research into general practice.
Along with some forty eight world-wide senior vitamin D researchers, GrassrootsHealth has issued a call to action – to raise vitamin D levels to 40-60 ng/ml.
GrassrootsHealth is currently running the D*action population intervention program to solve the vitamin D deficiency epidemic worldwide. In addition, and under the D*action umbrella, there are programs looking at the entire population as well as targeted programs for breast cancer prevention and a 'Protect Our Children NOW!' program to reduce the complications of vitamin D deficiency encountered during pregnancy and childhood.
Are babies currently receiving sufficient vitamin D?
Sadly not, as babies are growing up vitamin D deficient.
According to GrassrootsHealth: While The American Academy of Pediatrics recommends breastfeeding infants take 400 IU vitamin D daily, population-based studies have reported only a 2% to 19% compliance with this recommendation, leaving over 80% of breastfed babies losing out on getting the necessary amount of vitamin D for peak growth and development.
Interestingly, those babies who are fed formula do have an advantage over breastfed babies when it comes to vitamin D levels.
If a baby drinks a quart of formula per day, he or she will receive 400 IUs of vitamin D (which has been added to the formula). However, if the same recommended amount of 400 IUs is taken by the lactating mother, her own body is going to take up this low amount of vitamin D and and very little (if any) will ever reach her baby.
Many breastfed babies are therefore not receiving the vitamin D they need either through their mothers or through supplementation.
What can happen if babies are vitamin D deficient?
A vitamin D deficiency in young children can result in hypocalcemic seizures, growth failure, lethargy, irritability and a predisposition to respiratory infections.
For example, between the ages of 3 and 18 months, the vitamin D deficient baby may develop signs of rickets. Rickets is a skeletal disorder resulting in brittle bones. It used to be common in the early 1900s which led to milk being fortified with vitamin D. However, today rickets is once again on the increase. In the US, there have been cases of severe rickets showing up as multiple fractures, and alerting child protective services to take the child from its family for fear of abuse when it may be nothing of the sort.
But there are other reasons too. A vitamin D deficiency in infancy can lead to an increased risk of disease in adulthood - including MS, diabetes, cancer and heart disease.
Research studies conclusions
Researchers at the Medical University of South Carolina (MUSC) have been hard at work. Starting in early 2000, they concluded that there was a safe amount of vitamin D which would give both mother and baby adequate nutritional vitamin D status. They compared 400 IU given to the mother and baby (the current DRI for lactating mothers and infants) to 6400 IU given to the mother only (400 IU in a multi-vitamin and 6000 IU added). They found that the latter worked.
"Our research started with a small study in early 2000. We found 6400 IU vitamin D / day was not only safe, with no adverse reactions, but it allowed mother and baby adequate nutritional vitamin D status," said Bruce W. Hollis, PhD, Lead Investigator at MUSC. "But that first study had 19 women, 15 of which were white. We wanted to replicate the study with more women, multiple sites and a diverse population. In 2010 we did just that. With two sites, we started with 258 women, about 25% African American, 25% Hispanic, and 50% White. We reported similar results. "
With 6400 IUs vitamin D daily, mothers reached an average vitamin D blood level of 60 ng/ml while their babies reached an average of 44 ng/ml. In the control group, mothers taking only 400 IU vitamin D per day and supplementing their children with 400 IU vitamin D drops, resulted in mothers with a level of 32 ng/ml (not nutritionally adequate) but babies with nutritionally adequate levels – namely 44 ng/ml. See attached table of figures.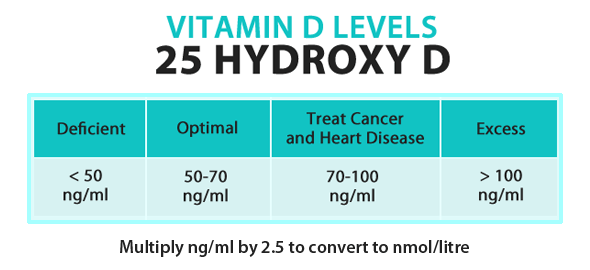 GrassrootsHealth are asking for your help!
Carole Baggerly is the Director and Founder of GrassrootsHealth. She says "Every breast feeding woman needs to supplement with 6400 IU vitamin D per day. Help us change the recommended daily allowance, sign our change.org petition here. The time to act is NOW! Vitamin D is cheap, demonstrably safe, and effective."
Sources:
http://grassrootshealth.net/ http://www.prweb.com/releases/breastfeeding2016/08/prweb13647174.htm
Updated at: