The Healthy Way to Bake & Eat Banana Bread!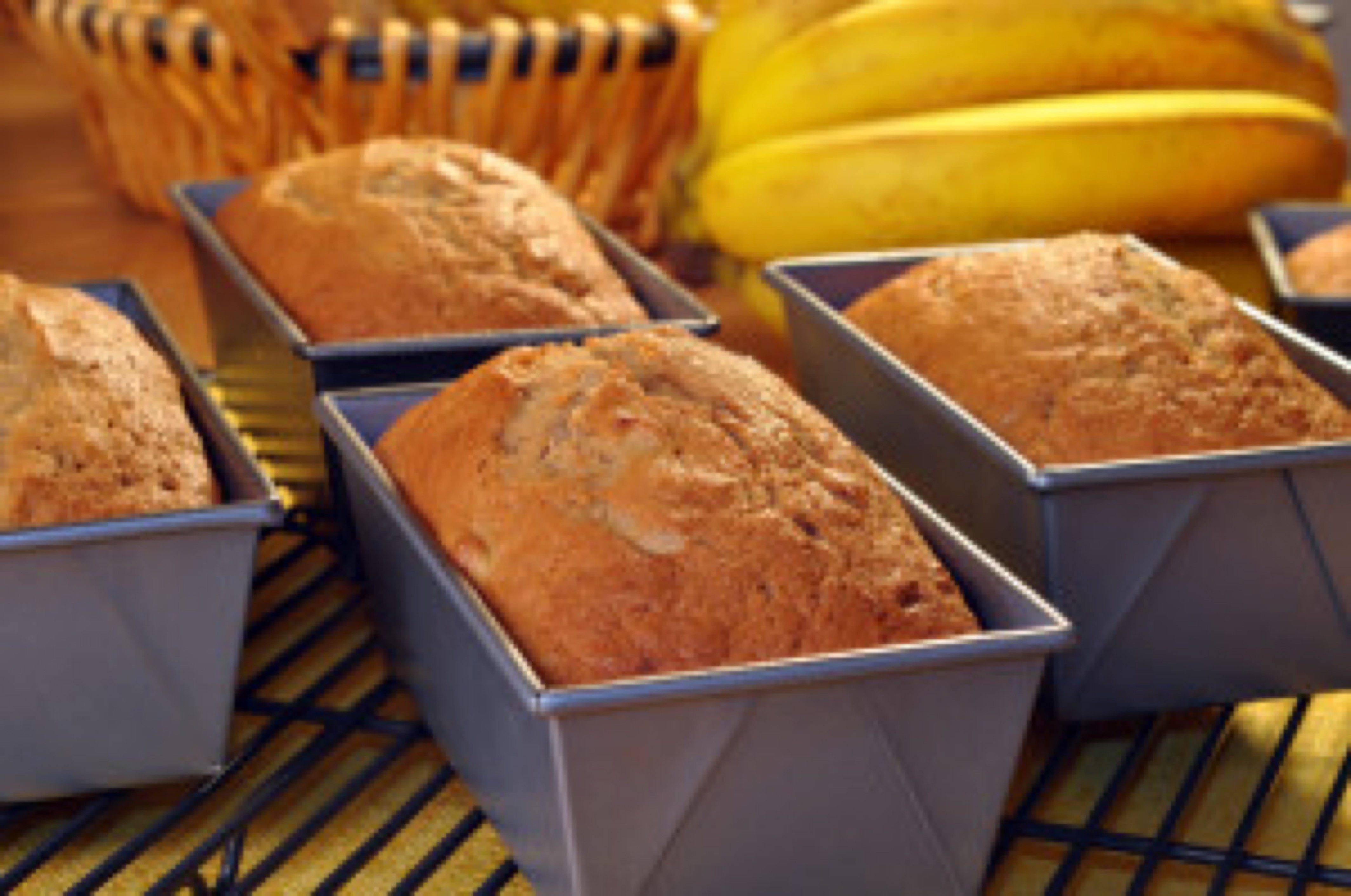 Looking for a healthy banana bread which is minus both the gluten and the white processed sugar, then this might be your solution? Oats are used in place of wheat flour. Just be aware, in case it is relevant, that many oats are manufactured in facilities that also handle wheat, and some people with gluten intolerance also cannot tolerate avenin, the protein in oats. I have made this
banana
bread myself and it was delicious...
These are the ingredients
3 medium very ripe bananas. Ripe bananas are more healthy because as a banana ripens and turns yellow, its levels of antioxidants increases. In full ripe bananas with dark spots on skin, the starch content changes to simple sugars that are easier to digest.
2 cups old-fashioned rolled oats
Here is what you need to do
I found that it is best to put the 2 cups of oats into a blender first to reduce it to a much finer texture.
Preheat oven to 350 degrees Fahrenheit.
Prepare a 9×5-inch loaf tin by lining it with parchment paper.
Add the rest of the ingredients to the fine oats in the blender and blend until you have a smooth batter.
Pour the batter into the loaf pan, baking for twenty to twenty five minutes. You can check if the batter is ready by inserting a toothpick. If it comes out cleanly, your banana bread is ready.
Leave to cool in the loaf tin before cutting and serving, storing in an airtight container in the refrigerator or wrapping tightly in a freezer-safe wrap and bag and storing in the freezer for future use.
You will find you have enough banana bread for ten good slices and the total time from start to finish is not much more than thirty minutes.
Why this banana bread is healthier
Oats have twenty five per cent more protein and four times the fiber of the flour usually used in banana bread. In addition, instead of using regular white sugar, sweetness is achieved with just a small amount of the healthier maple syrup.
This healthy banana bread makes a great lunchbox filler for you and your family or a treat to have with your cup of coffee or tea.
Updated at: