9 Ways to Indulge Your Sweet Tooth, Safely & Healthily | Amoils.com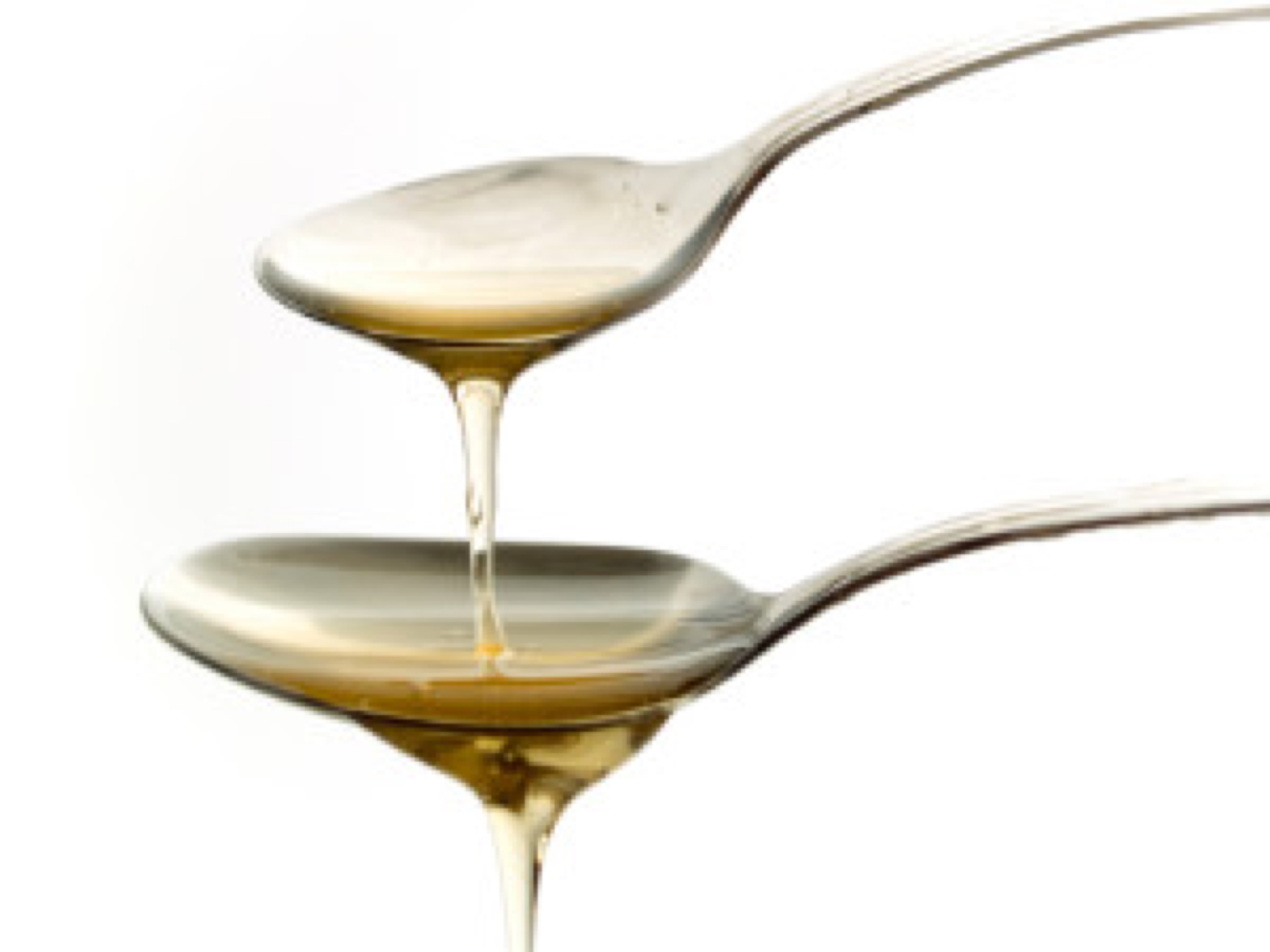 Molasses
will give you that sweet lift and even though it is a by-product of the sugar refining process, molasses is extremely nutritious containing B vitamins, copper, magnesium, phosphorus, pantothenic acid, inositol and vitamin E. A tablespoon of molasses daily can be a beneficial health booster but it has a very strong taste and would probably be best used in combination with other ingredients when added to your baking, drizzled on your oatmeal or dissolved in a drink of warm water with a squeeze of lemon juice. 6.
Fresh fruit
is of course sweet but comes with its own packaged fiber so that if you eat a conservative amount every day, you will gain many health benefits. Choose a variety of different tastes and colors so that you enjoy the full range of fruits on a regular basis. 7.
Dried fruit
can also be a healthy snack to fill that sweet tooth gap and while vitamins and minerals may be decreased in the drying process, there is still plenty of dietary fiber. Higher calories than fresh fruit means that you should be more careful about practising portion control and also be aware that some manufacturers add sugar and other sweeteners to dried fruit so always check the labels. The healthiest version of dried fruit would be the variety you make yourself. Buy a food dehydrator which dries fruit with warm air and you can make your own selection of fruits to snack on -particularly if you have excess fruit growing in your garden. Ideal for home drying are apricots, apple slices, pear slices, bananas and berries. 8. Delicious and decadent,
organic raw dark chocolate
is very high in antioxidants particularly if you choose good quality, chocolate with a high percentage of cocoa solids and natural cocoa butter. Milk or white chocolate cannot make any health claims. In fact, washing down dark chocolate with a drink of milk may interfere with the absorption of antioxidants from chocolate and therefore negate the potential health benefits. Of course all chocolates are not created equal and when combined with other foods, can lose much of their health benefits. Be aware that Dutch processing (which is a chemical alkalizing process to smooth flavor) can destroy many nutrients. 9.
Xtlitol
is a sweetener found in birch trees and many fruits and vegetables. It is very low calorie and can be a great substitute for sugar. The good news is that Xylitol is 100% GMO-Free and can be used for cooking and baking. If you must chew gum, then only buy gum with xtilitol and not sugar-free which usually means aspartame. Out of all the substitutes, xylitol has the most similar taste and consistency as conventional sugar.
With so many alternative sources of sweetness to choose from, there is really no excuse to be using HFCS, sugar or artificial sweeteners.
Updated at: