Allotment Gardens Can Be A Labor Of Love For Fresh Organic Fruit & Vegetables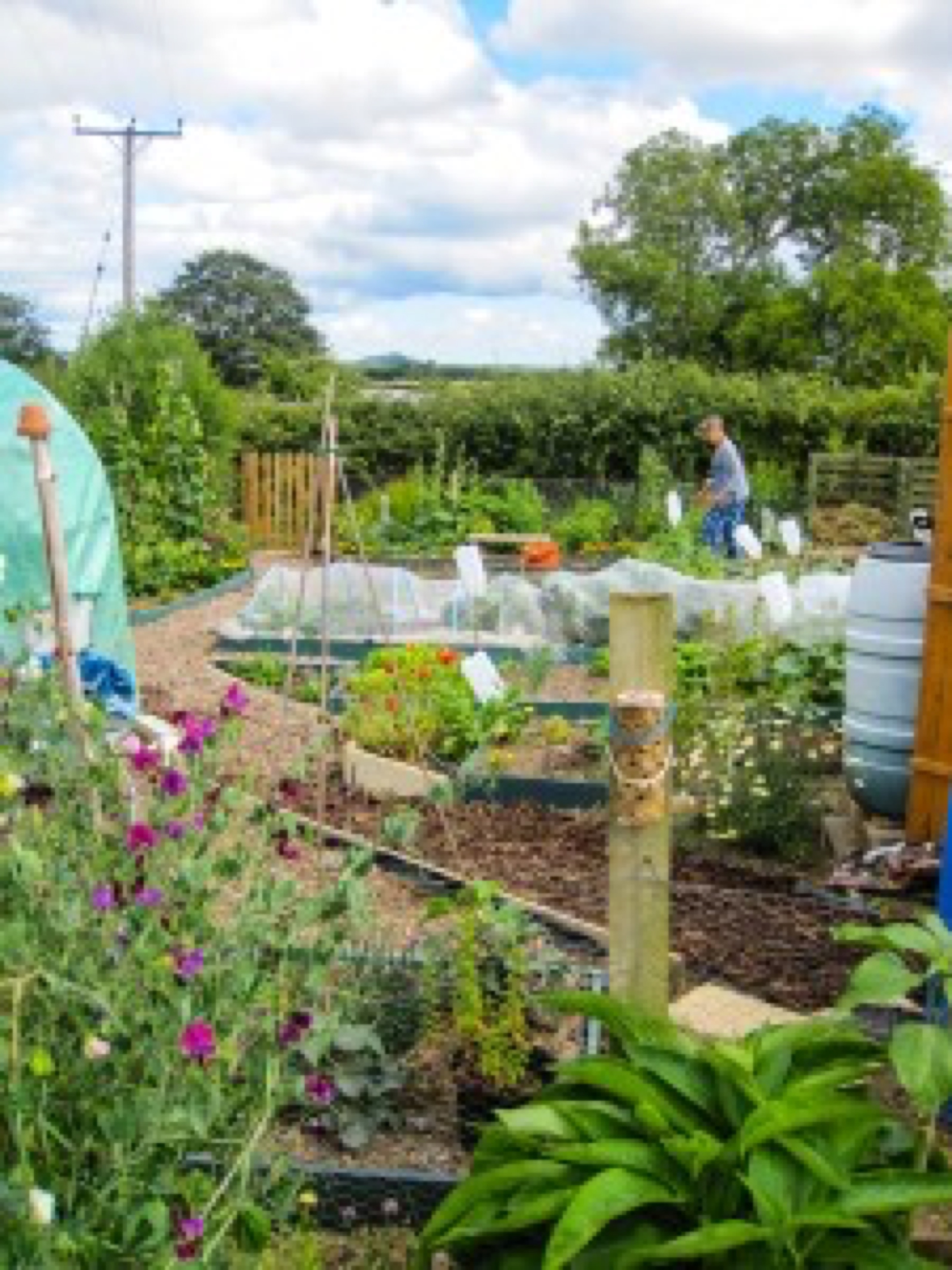 Last month, I shared my "open garden" with you.
Now it is July and time to tell you about the Open Day we had at the allotment gardens. An allotment garden in England is usually simply called "an allotment". North Americans might know it better as a community garden. It is a plot of land made available for individual, non-commercial gardening or growing food plants. Sometimes it is farmers who rent out a portion of their land but often it is an asset provided by local authorities for their residents at a nominal rent.
The popularity of allotments has waxed and waned through the decades
While allotments have been in existence for hundreds of years (with evidence pointing back to Anglo-Saxon times), the system we recognise today has its roots in the 19th century when land was given over to the laboring poor so they could grow their own food. In 1908 the Small Holdings and Allotments Act came into force, placing a duty on local authorities to provide sufficient allotments according to demand but it wasn't until the end of the First World War that land was made available to all, primarily as a way of assisting returning service men instead of just the laboring poor.
The Second World War was equally important in promoting the usefulness of allotments in growing extra food in such tough times. The popularity of allotments had its up and downs during the second half of the twentieth century but today (with the rising interest in growing organic food) there has been a surge in the numbers applying for their own plot.
Currently it is estimated that over 90,000 would-be gardeners want an allotment and are on waiting lists. Gardening magazines have dedicated allotment sections, many different "How To" allotment books have been published and there are numerous allotment interest groups on social media "sharing and caring" with one another.
Allotments today and how they work
This is the second summer we have been able to work in and enjoy our own allotment and, just as with regular gardening, the health benefits are enormous – exercise, good food, social interaction and a steep learning curve for the brain too. The local Parish Council are the landlords and they set the nominal rent as well as providing two water tanks where water is piped in for the allotment tenants to use with the help of watering cans – more exercise! People of all ages seem to enjoy having an allotment and it is a great way for children to learn where some of their food originates.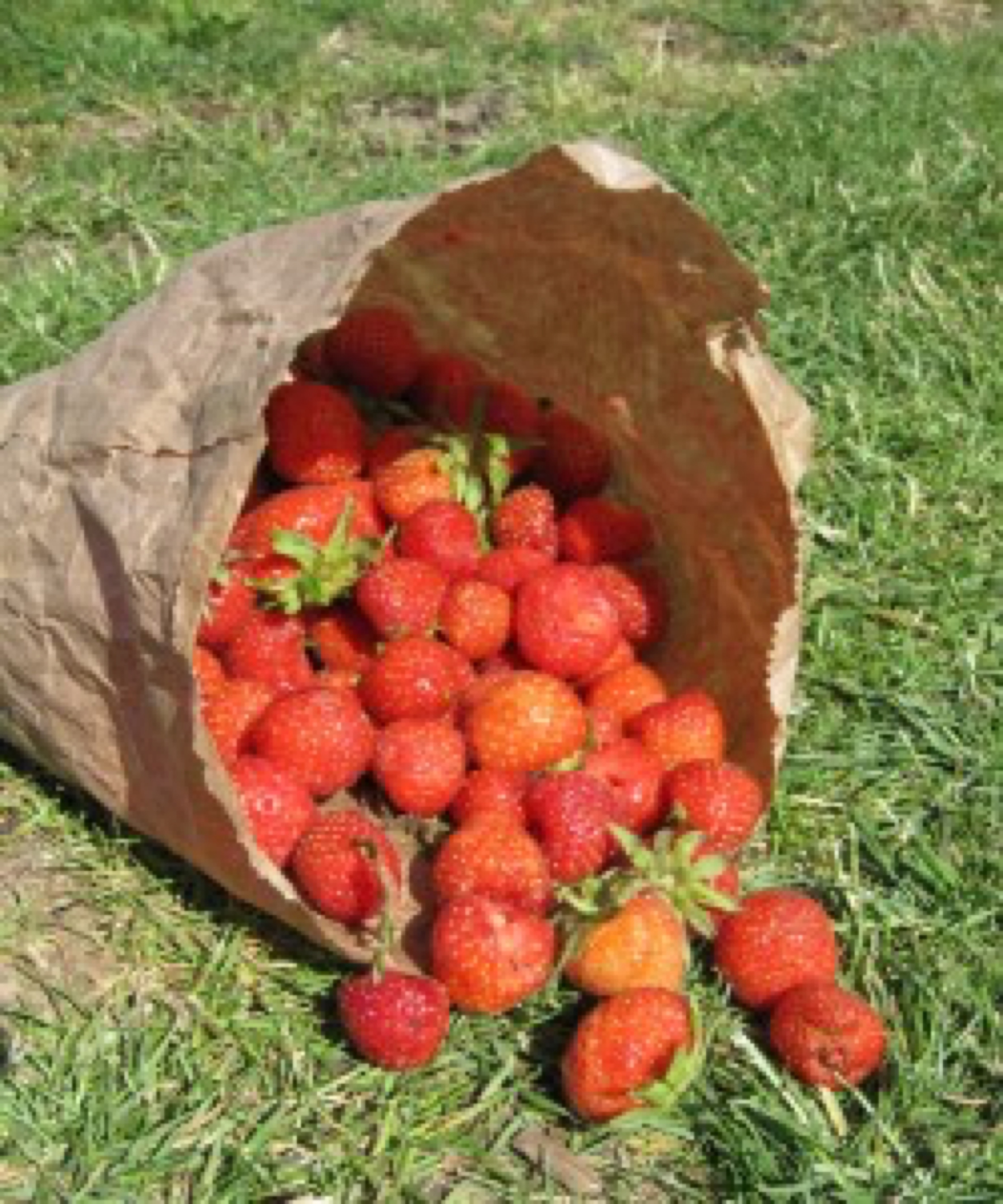 There is a committee made up of allotment holders who look after the day-to-day running by carrying out improvements; encouraging people to grow their produce and flowers without resorting to too many chemicals; helping out if someone is ill or incapacitated; and re-allocating any plots that become neglected or vacant to the next person on the waiting list. We have our own presence on Facebook which can be found here.
The allotments known as the Whitfield Lane Allotments are a ten minute walk up a country lane from the center of the village and because they are set on a bit of a hill - in the middle of fields - they have a lovely view of the surrounding countryside. In total, there are some 30 full sized plots with most of these divided into halves and even quarters.
Very dedicated holders can apply for extra land if it becomes available. Holders often erect a small shed or poly tunnel and while vegetables are the main interest, flowers, soft fruit bushes and fruit trees are also popular. One full plot on the very edge (which was prone to being water logged during the winter months) was turned into a public space (outside of the rabbit proof fencing) with woodland hedging and a wild meadow garden planted to encourage wildlife. Ponds are also an invaluable addition to the site. The site has to be fenced and gated because of the rabbits, badgers and occasional deer that live close by.
Many allotment holders grow flowers that attract bees and other pollinators both to help these insects and to help themselves achieve better results with their crops. Ladybirds (or ladybugs) are encouraged by providing suitable homes like old logs with holes drilled in for them to overwinter.
Open Day
The Open Day was held on a Sunday afternoon and the weather was warm and sunny. Helpers erected two gazebos in the public space. One housed a table of refreshments comprising donated homemade cakes and jugs of elderberry cordial while the second gave visitors a chance to guess the weight of a giant cabbage with a prize of a box of produce. We had a constant stream of people coming through all afternoon. Now the rest of the summer will be busy keeping the crops happy and watered (it has been an especially dry summer for England), the weeds at bay and enjoying the fruits of our labor.
Images by Jane Chitty for amoils.com