Our Allotment Meadow Garden is for the Bees, the Butterflies and More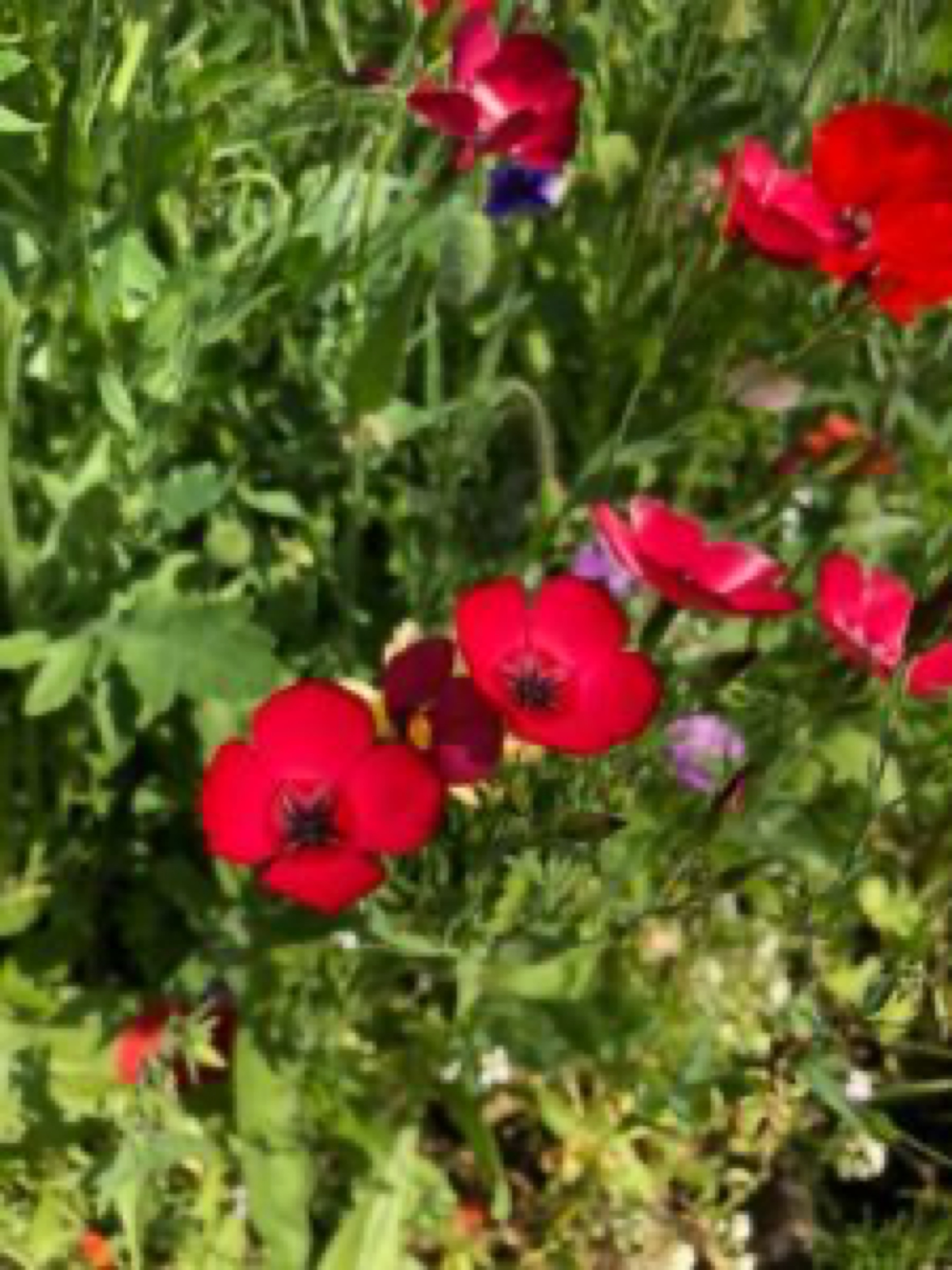 good for bees
and other wildlife. There are so many bee species from bumblebees to solitary bees - in addition to our much loved honey bees - and they all need our help. Each one has a different flower or nesting preference, making every one unique. Many of our crops and wildflowers are reliant on insect pollination.
What we did on the allotment meadow garden
A couple of years ago, an unused area on our allotment site was earmarked for a communal meadow garden to encourage wildlife - and to provide a space for members of the public to come and enjoy. We get elderly people making the effort to walk up the gentle hill to sit on the wooden bench and enjoy the view, we get dog walkers coming through (where a large sunken bowl of water is provided) and we get families who can sit on the grass and relax or play.
With our band of volunteers, we cleared and dug beds for planting up with wildflowers and other plants that would attract the bees and the butterflies. Lavender is an excellent example. We included a couple of buddleja, or buddleia, commonly known as the butterfly bush - not because they look like butterflies but because they are loved by butterflies.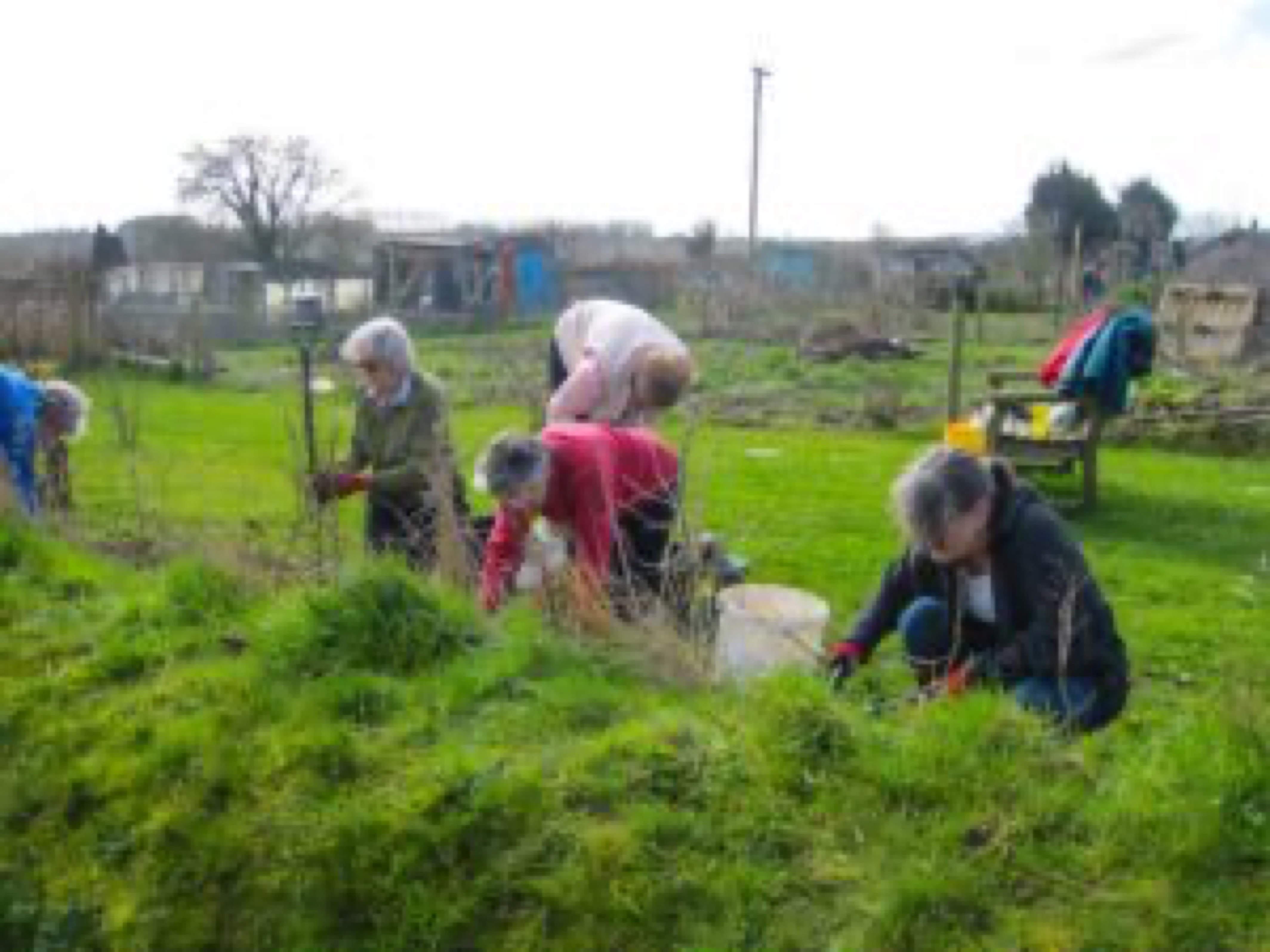 Woodland Trust. Mammals, insects and birds all love the different varieties in this hedge pack, making a natural screen to surround the meadow garden. Just two years after the planting, it is now well established and easy to manage.
We built an insect hotel using old pallets and collecting various natural items to stuff into the spaces the pallets provided for insects to hide and to hibernate. Sometimes when I go up there, I find visiting children have made their own insect houses on the grass next to the hotel!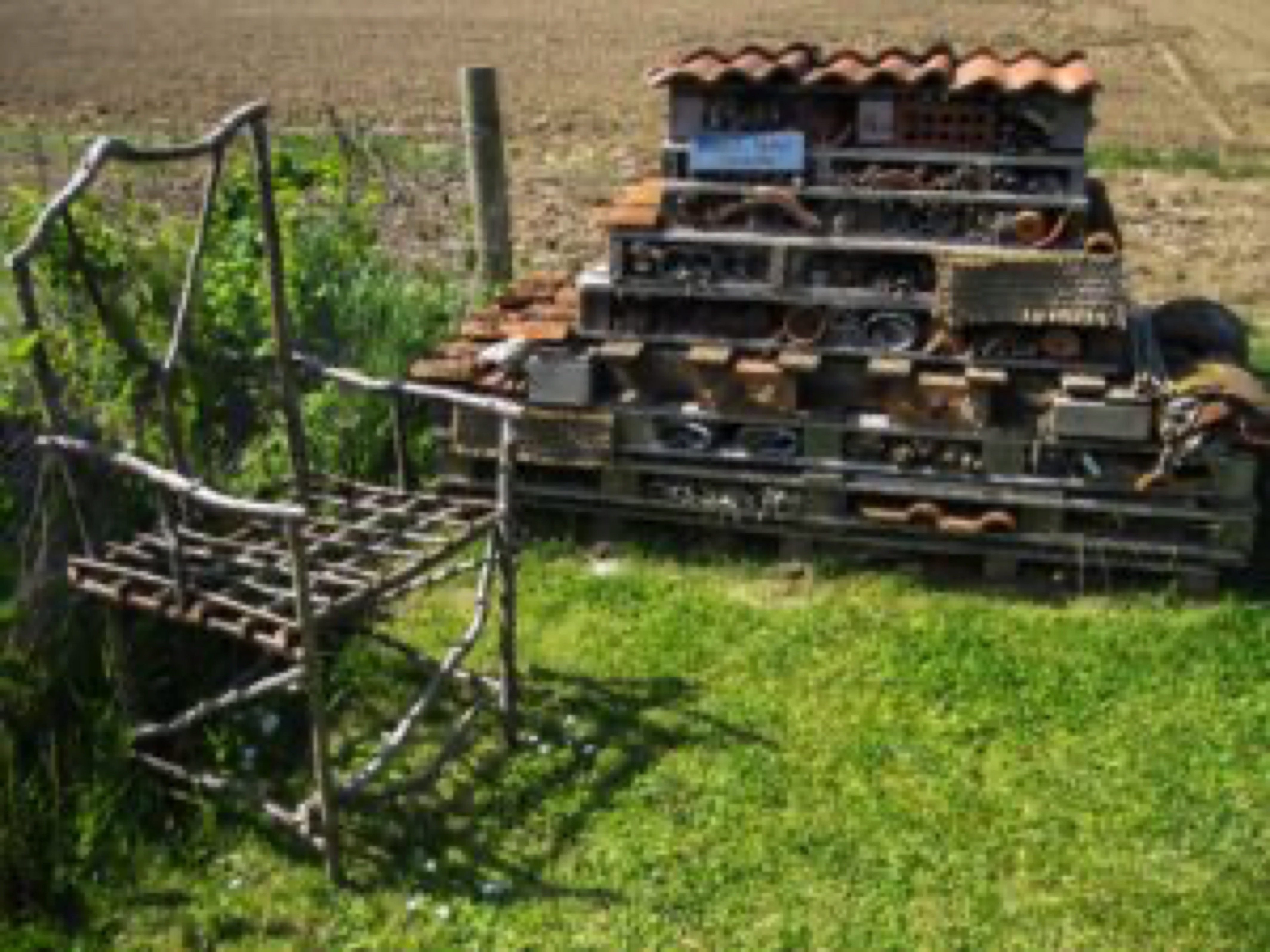 yellow rattle seeds there. No sign of them yet but perhaps next summer, they will appear!
Hidden in one corner, we erected a log pile to be left undisturbed with a hedgehog shelter beneath.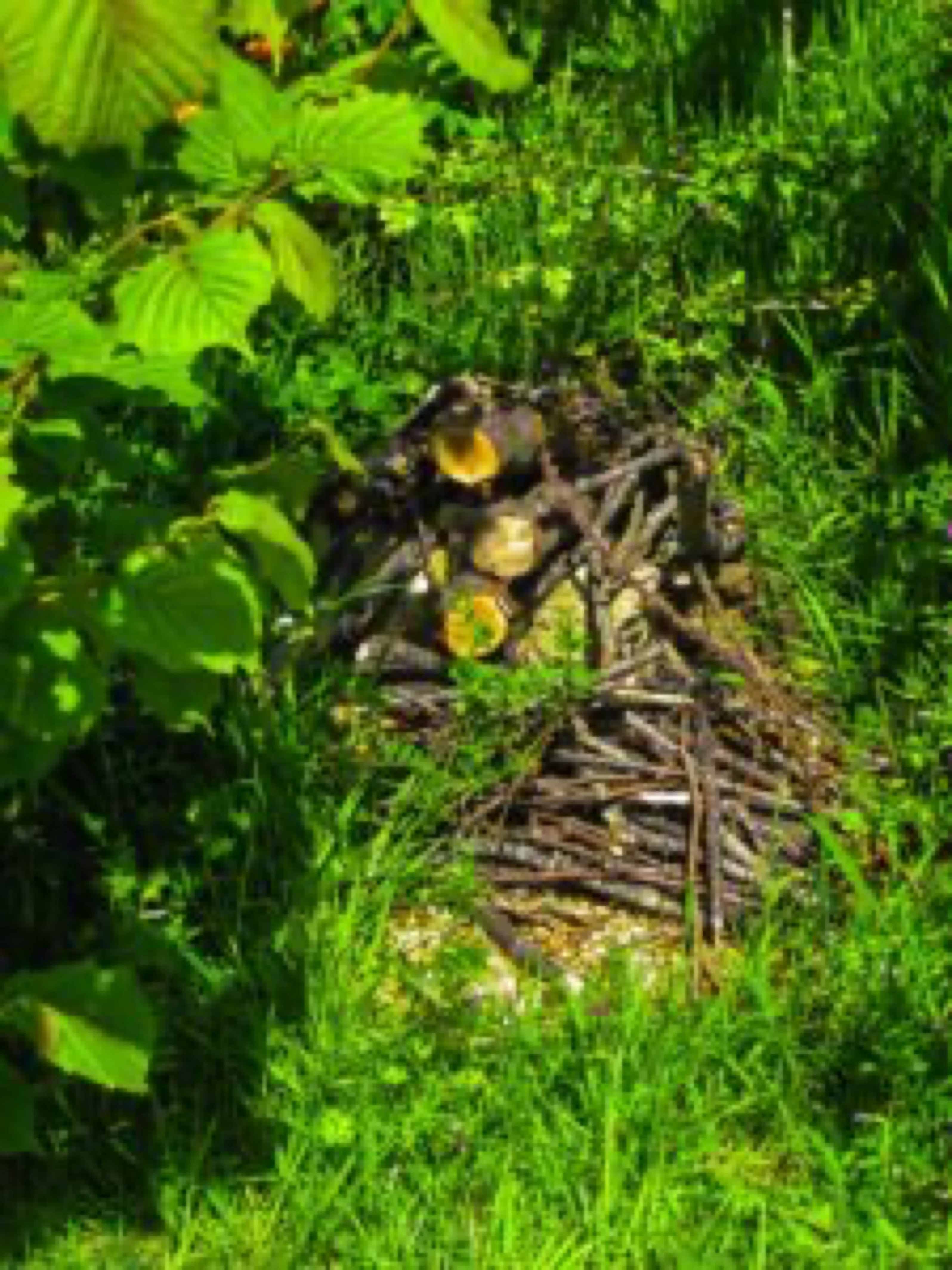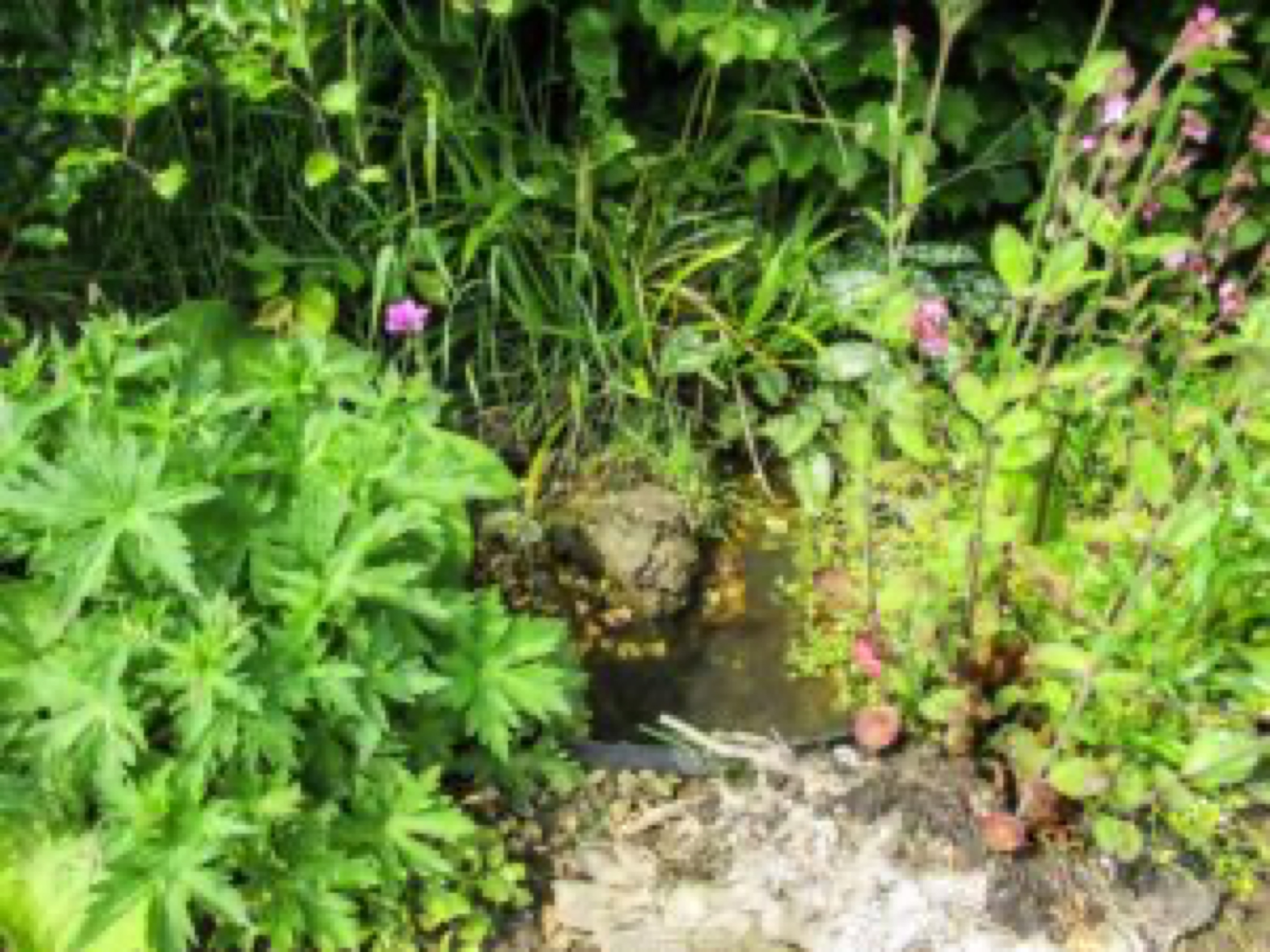 Grow Wild
" which is the national outreach initiative of the Royal Botanic Gardens in Kew, London, encouraging millions of people to change lives and transform spaces through native UK wildflowers and fungi - and supported by National Lottery funding. And of course they could add anything else appropriate for their patch.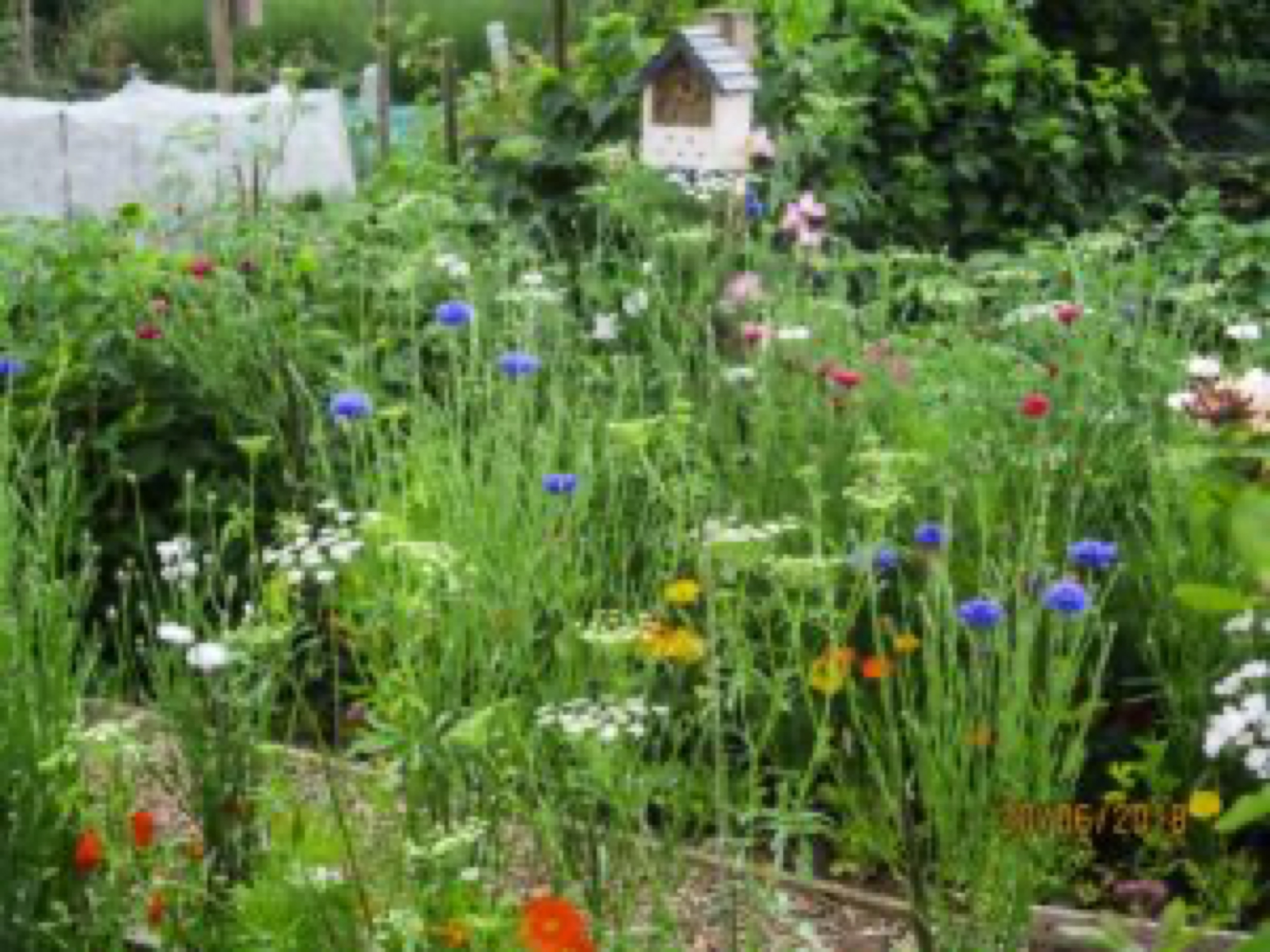 growing of fresh fruit and veggies too.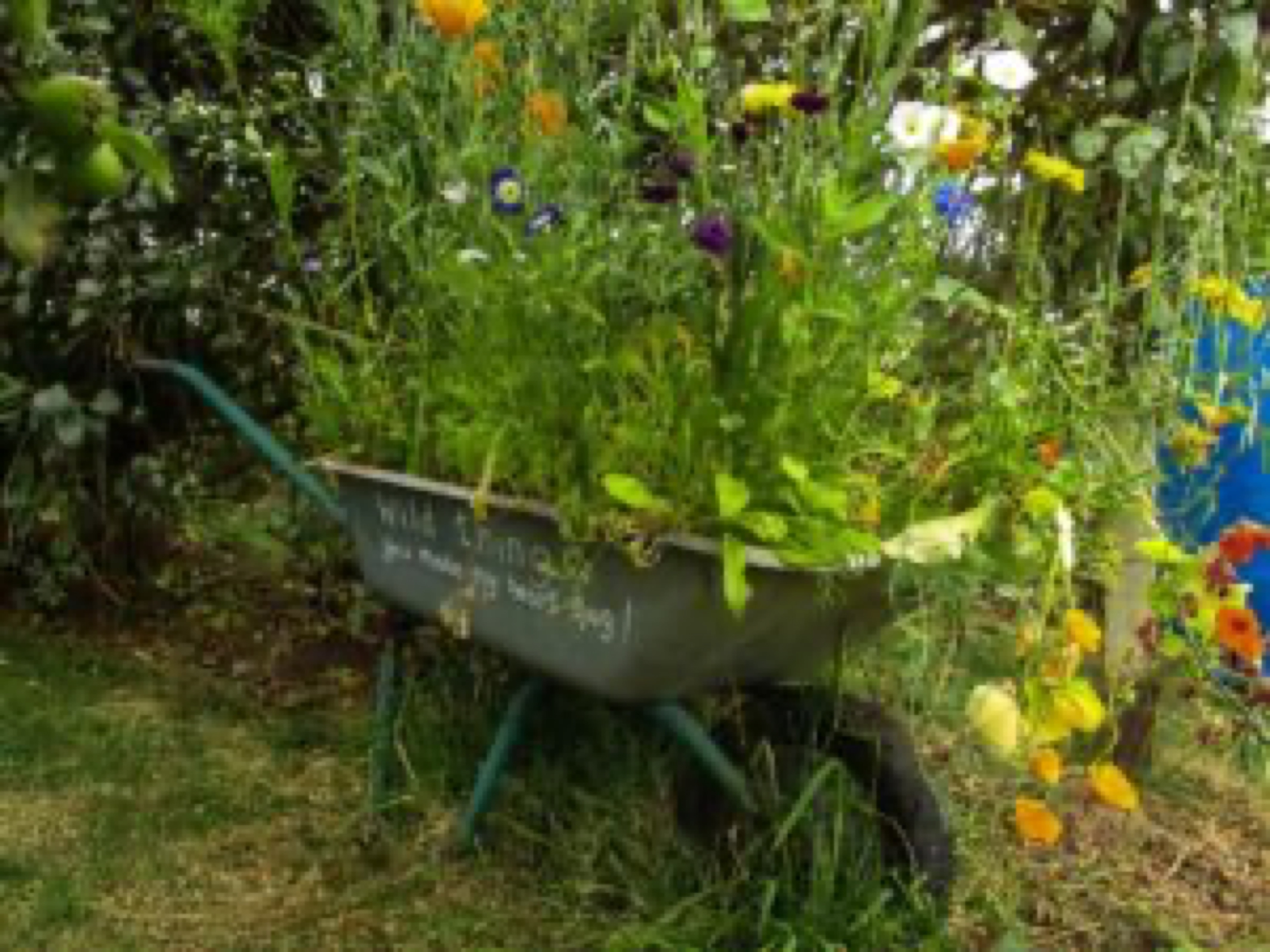 a stimulating but calming environment with space to socialise.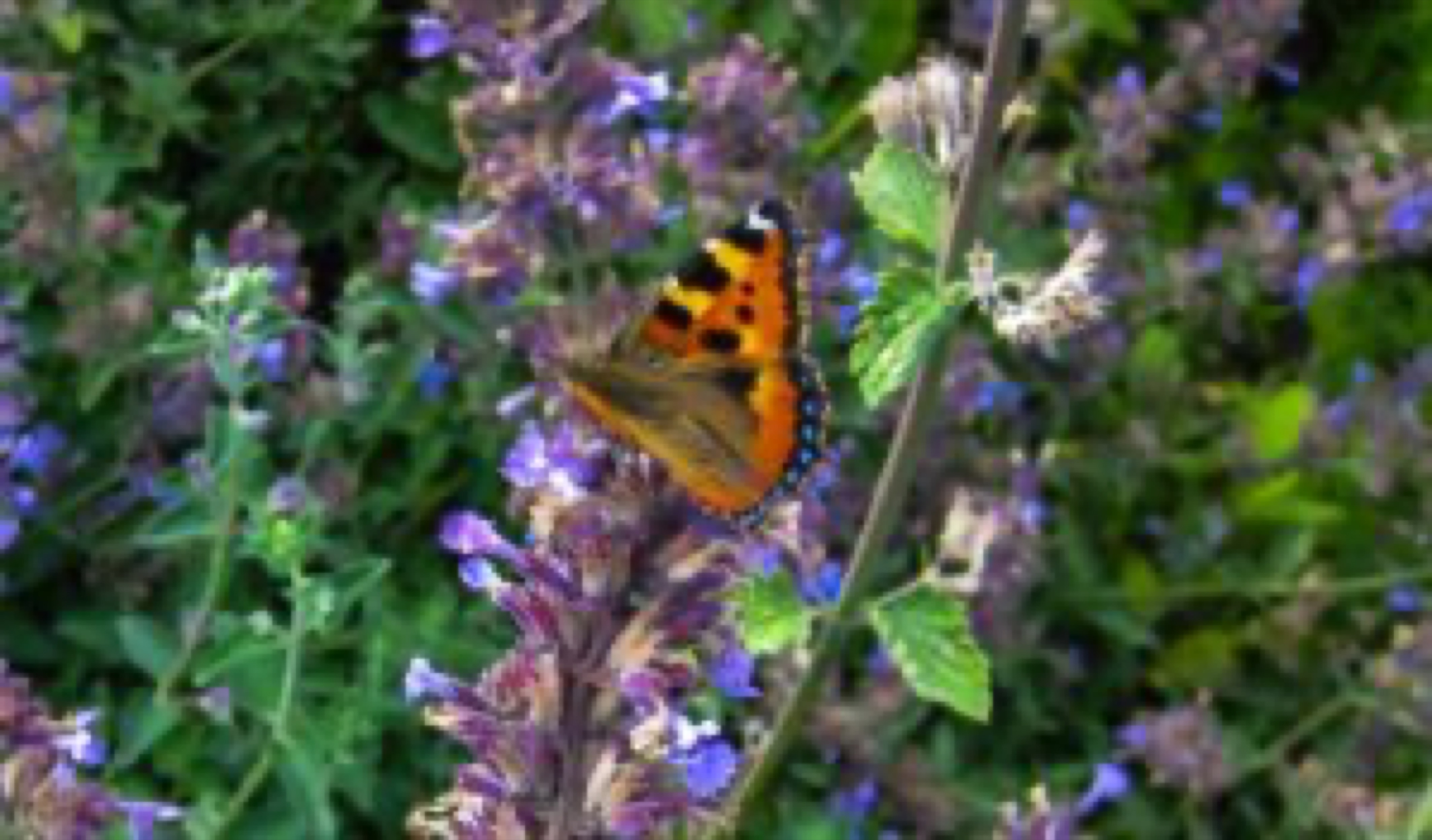 Photos by Bryan and Jane Chitty for amoils.com