Arugula or Rocket & 7 Riveting Reasons to Eat this Salad Green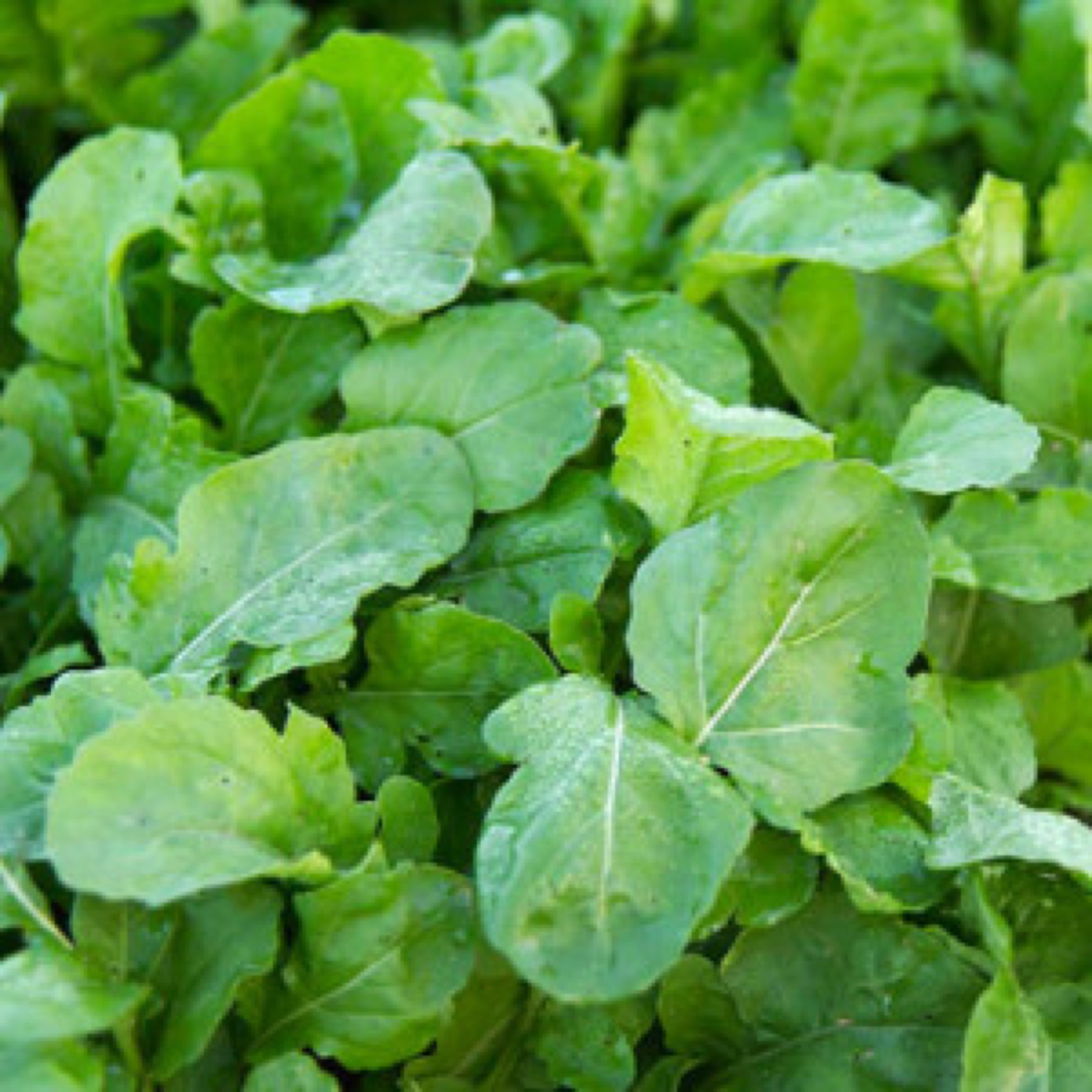 skin conditions and eye health while being a source of glucosinolates means some powerful immune-system boosters.
Here is a very special arugula "salad for one"
Suitable for any time of the year – just multiply the ingredients to cater for two or more at a mealtime. You will need:
1 portobello mushroom
1 tbs olive oil
1 tsp red wine vinegar
1 clove garlic, thinly sliced
1/4 shallot, thinly sliced salt and pepper to taste
1/2 roasted red pepper, cut into strips
3 cups arugula leaves
1 ounce grated Romano cheese
1 tablespoon Greek salad dressing
And then...

1. Preheat oven to 425 degrees F (220 degrees C). Line a baking sheet with a piece of aluminum foil.

2. Brush the mushroom on both sides with olive oil and place gill-side up onto the baking sheet. Drizzle with any remaining olive oil and the red wine vinegar. Sprinkle with sliced garlic and shallot; season to taste with salt and pepper. Top with the piece of roasted red pepper and wrap the foil tightly around the mushroom.

3. Bake in preheated oven until the mushroom is tender, about 30 minutes.

4. Toss the arugula with Romano cheese and salad dressing. Place onto a plate and top with the hot mushroom and pepper.

Enjoy the taste and texture while feeling good at the same time about all those health benefits.

 

 
Sources
A food labeling guide: Guidance for industry. (2013).
https://www.fda.gov/media/81606/download. (Accessed, 6 October 2021).

Akbari, S. & Rasouli-Ghahroudi, A. A. (2018). Vitamin K and bone metabolism: A review of the latest evidence in preclinical studies.
https://www.hindawi.com/journals/bmri/2018/4629383/. (Accessed, 6 October 2021).

Aune, D., et al. (2017). Fruit and vegetable intake and the risk of cardiovascular disease, total cancer and all-cause mortality — a systematic review and dose-response meta-analysis of prospective studies.
https://www.ncbi.nlm.nih.gov/pmc/articles/PMC5837313/. (Accessed, 6 October 2021).

Appendix 7. Nutritional goals for age-sex groups based on dietary reference intakes and dietary guidelines recommendations. (n.d.).
https://health.gov/dietaryguidelines/2015/guidelines/appendix-7/. (Accessed, 6 October 2021).

Arugula, raw [Fact sheet]. (2019).
https://fdc.nal.usda.gov/fdc-app.html#/food-details/169387/nutrients. (Accessed, 6 October 2021).

Blekkenhorst, L. C., et al. (2018). Cruciferous and total vegetable intakes are inversely associated with subclinical atherosclerosis in older adult women.
https://www.ahajournals.org/doi/full/10.1161/jaha.117.008391. (Accessed, 6 October 2021).

Calcium: Fact sheet for health professionals [Fact sheet]. (2019).

https://ods.od.nih.gov/factsheets/Calcium-HealthProfessional/

. 

(Accessed, 6 October 2021).

Updated at: