Asparagus & Treat Yourself to This Luxury Seasonal Vegetable as Often as You Can | Amoils.com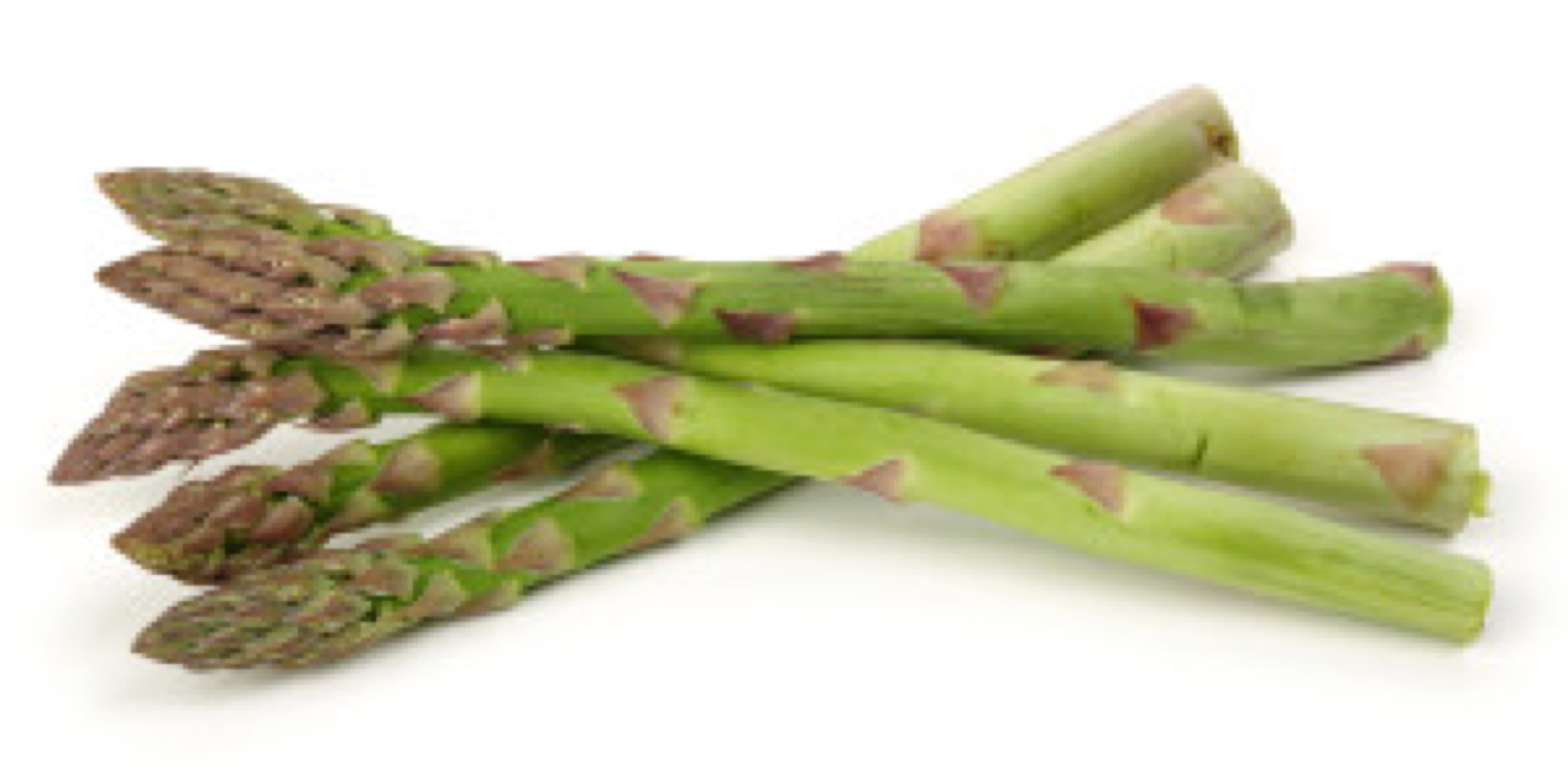 Asparagus has been prized as a gourmet delight for its delicious taste and tender texture when young and fresh as well as its health-giving properties for almost 2000 years. It is found on most continents but this is because it has different species
.
Asparagus has fleshy spears topped with bud-like compact heads and is harvested in the spring when it is 6 to 8 inches tall. While the most common variety of asparagus is green, two other edible varieties are available. White asparagus (with a more delicate flavor and texture) is grown underground to create its distinctive white coloring and purple asparagus (which is much smaller at just 2 to 3 inches in height) has a fruitier flavor.
Don't ever overcook purple asparagus as it will lose its color
White asparagus is mostly grown for the canning industry but is sometimes available fresh, at a price, in specialist shops. Its production is more labor intensive.
Asparagus is a great anti-inflammatory food with a unique combination of anti-inflammatory nutrients. Asparagus also provides a wide variety of antioxidant nutrients including vitamin C, beta-carotene, vitamin E and the minerals zinc, manganese and selenium.
In addition to the antioxidant nutrients above, this much-loved vegetable may also contain a valuable amount of the antioxidant glutathione (GSH).
Asparagus compares favorably with many of the cruciferous vegetables like cabbage and cauliflower, and while it ranks lower than some of the green leafy vegetables like spinach, it is still very high on the list of antioxidant foods.
Of course anti-inflammatory and antioxidant nutrients are some of the best risk reducers we know for common chronic health problems including type 2 diabetes and heart disease.
When losing weight, it's important to favor chlorophyll-rich foods, including asparagus. Asparagus is a nutrient-rich vegetable packed with folate, vitamins A, C, and K, and fiber. Asparagus provides us with about 3 grams of dietary fiber per cup, including more than 1 gram of soluble fiber which has repeatedly been shown to lower the risk of heart disease, while the risk of type 2 diabetes can be significantly lowered with any increased intake of dietary fiber.
Asparagus also contains a carbohydrate known as inulin (not to be confused with insulin) that promotes healthy bacteria in the large intestine - which in turn promotes a healthier digestive function - leading to better assimilation of nutrients and weight loss.
Asparagus can ease the after effects of too much alcohol – namely a hangover!
Spring means the arrival of those succulent and tender green spears of asparagus. In California the first crops are picked as early as February though the season is generally considered to run from April through May. The growing season in the Midwest and East extends through July. More than any other vegetable, careful storage and early consumption of fresh asparagus is needed as asparagus has a very high respiration rate. So local is best and freshness is paramount to get the maximum health benefits as it is more perishable than its fellow vegetables, and likely to lose water, wrinkle and harden. You should consume asparagus within 48 hours of purchase but by wrapping the ends of the asparagus in a damp paper or cloth towel, you can help offset its very high respiration rate during refrigerator storage.
Asparagus is one of the quickest of all veggies to cook, reach perfection and serve
Here is a 10 minute recipe from start to finish INGREDIENTS 1 bunch of medium sized asparagus, about 1 lb 2 Tbsp of the best extra virgin olive oil 2 Tbsp freshly grated Parmesan cheese 1 teaspoon lemon zest - freshly grated lemon rind Salt and freshly ground black pepper METHOD 1. Prepare the asparagus by rinsing them thoroughly, break off any tough, white bottoms and discard. Cut into 1 to 2 inch sections, slicing the asparagus at a slight diagonal. 2. Fill a medium sized saucepan half way with water, bring to a boil. Add the asparagus and reduce heat slightly to a simmer. Parboil the asparagus for exactly 2 minutes. Drain the hot water. 3. While the asparagus are still hot, toss them in a bowl with the olive oil, Parmesan, and lemon rind. Salt and pepper to taste. Serve warm or room temperature.
When you are working with so few ingredients, it's important to make sure they are of the highest quality.