Can You Afford to Ignore This Inexpensive Health Advantage? Find Out More | Amoils.com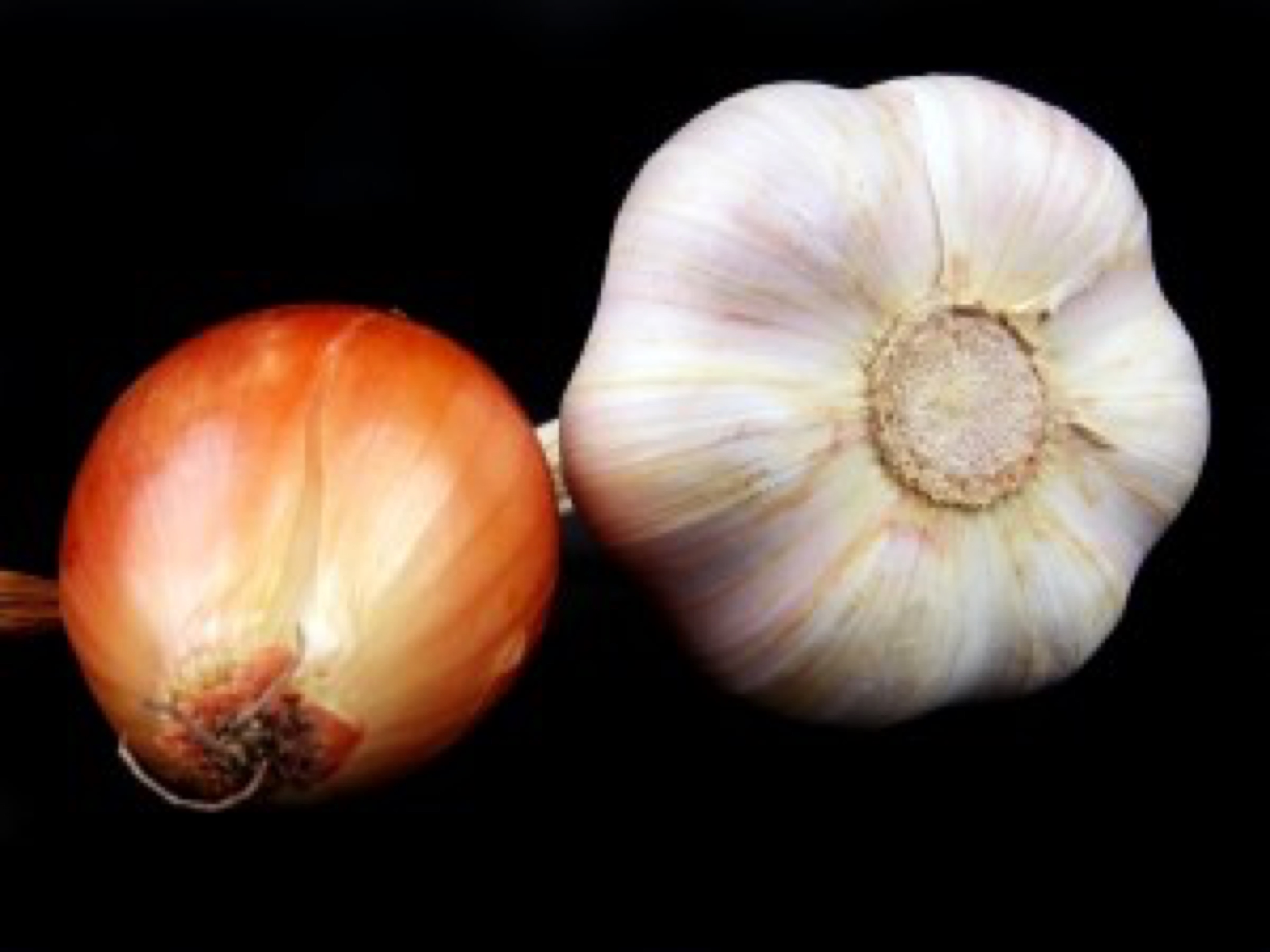 Garlic had a reputation in folklore as an herbal "wonder drug" with its benefits ranging from preventing each and everything from colds and flu to the dreaded Plague! But that is not as far fetched as it sounds as you will see below that the garlic health benefits are numerous and varied.
Garlic has a long history dating back over six thousand years
The health and medicinal benefits of garlic have been well documented. Garlic grows in a head, called the bulb, averaging about 2 inches in height and diameter and consisting of numerous small separate cloves. Garlic cloves have a firm texture; they can be easily cut or crushed. A relation of garlic called Elephant garlic is more closely related to the leek and therefore does not offer the full health benefits of regular garlic. The major drawback with garlic has always been its smell and at the beginning of the last century it was often referred to as "Bronx vanilla", "halitosis" or "Italian perfume". This was a rather derogatory reference to the fact that garlic was mostly found in ethnic dishes in working class neighborhoods. But by 1940, tastes and habits changed and garlic became a major ingredient in many recipes.
Today, garlic health benefits are back at the forefront of healing properties
A multidisciplinary research team in South Africa is busy studying the medicinal benefits of garlic particularly with regard to the yeast infection called Candida. When a baby at the renowned Red Cross Hospital in Cape Town had a serious Candida infection down the entire length of its esophagus and gastro-intestinal tract, the doctors added a garlic solution to the baby's milk and the infection was gone within 48 hours. They have since had significant success with 30 more very sick infants where broad spectrum antibiotics failed to help. As these were not controlled clinical studies, the team now has 3 partly financed protocols under way. Because garlic is cheap, this would be a fantastic product for patients on the African continent.
In this case, garlic would become a major home remedy
Recent epidemiological and medical studies suggest that those who regularly consume garlic are receiving many garlic health benefits such as longer blood clotting times and lower blood lipid levels (which mean a reduced risk of stroke and heart disease).
Look at all these benefits too!
Garlic has antibacterial, antiviral, anti fungal, antioxidant and anti-inflammatory properties.
In addition, studies have shown that eating garlic regularly reduces the risk of esophageal, stomach and colon cancer.
Garlic is rich in Vitamin C, Vitamin B6, selenium and manganese. The vitamin C helps protect LDL cholesterol from oxidation. The vitamin B6 helps prevent heart disease. The selenium, as well as helping prevent heart disease, also provides protection against cancer and heavy metal toxicity. The manganese helps raise the level of HDL (the good form of cholesterol).
Garlic should be included in your diet at least once a week
The health benefits of garlic would be even greater if you managed to consume some form of garlic every day. The National Health and Medical Research Council recommend consuming a half to one clove of garlic daily to gain the maximum health benefits of garlic. And there is no excuse not to use garlic regularly. Fresh, dried and powdered garlic is available throughout the year. Local garlic grown in California is in season from June through to December.