How Clean Is Your Mattress & What Can You Do About It?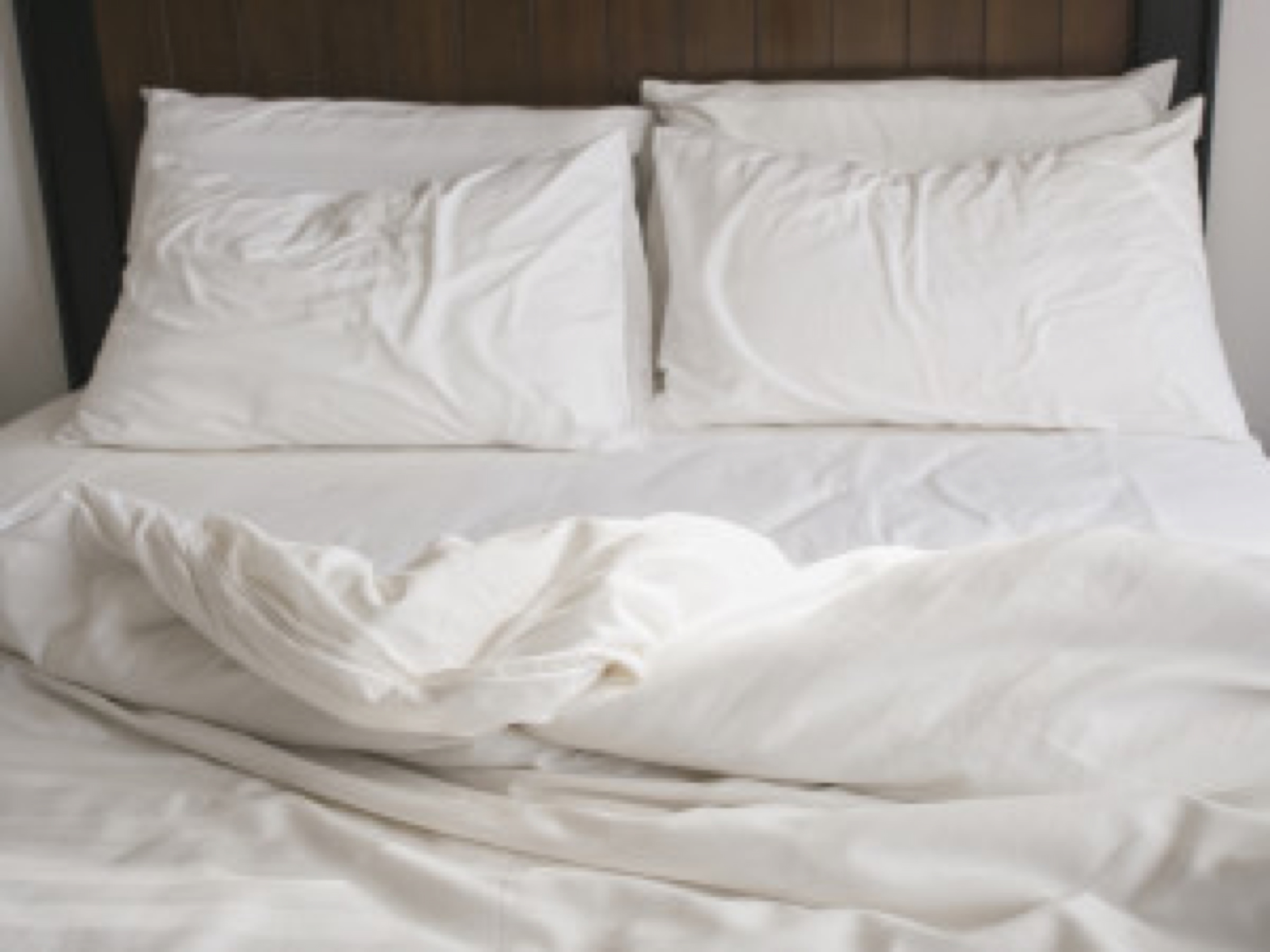 We are likely to spend at least a third of our lives in bed asleep. This makes it rather important that both your bed and your mattress are comfortable, environmentally friendly and above all clean! Sadly, mattresses can end up as tips for dead skin cells, sweat, stains, dust mites and more and so they do need a deep good clean from time to time to avoid the "yucky" tag.
Here are our top ten tips for a really clean mattress
Summertime is the easiest time of the year to follow our tips and you will see why.
1. Vacuum: After removing all your bedding and your mattress cover (and sending them to the washing machine), give the mattress a good vacuum to get rid of crumbs, dirt, pet hair and basic dust that has built up.
2. Spot clean: if you see some obvious stains, they could be beverages that have been spilled or they could be protein-based body stains such as sweat, urine, blood and more. If they are not new stains, they could be tough to remove. But you have some options: Firstly, try treating stains with a combination of hydrogen peroxide, liquid dish soap and baking soda. Mix them into a spray bottle and treat the stained area. Blot dry with a clean cloth. Or secondly, make a paste of lemon juice and salt. Apply the mixture to the stain and let it stand for 30 to 60 minutes. Wipe off salt with a clean towel. But if these are unsuccessful, turn to non-toxic, natural enzyme cleaners (one is Simple Solution). They chemically break down stains and odors.
3. Deodorize: Sprinkle a light layer of baking soda over the entire surface and let it sit for a long time — at least a couple of hours. This will absorb any excess liquid (if you have had to use the stain removal process) and leave your mattress smelling fresh and clean. Vacuum off the baking soda including any in crevices or creases.
4. Air it out: If you have the strength to put your mattress out in the fresh air and sunlight, this is a great and natural way to eliminate bacteria. If this is not possible, second best would be to place next to a wide-open and sunny window.
5. Cover and protect: Once your mattress is back on your bed and all clean and fresh, make the effort to use a mattress cover because (a) it will be the first line of defence against future dirt and stains and (b) it is easily laundered regularly in your washing machine.
6. Bed bugs: This might be a good time to mention dealing with bed bugs. We have covered this in detail in an earlier post but first line of defence is to wash any bedding in hot water and dry at the highest heat or in the sun. Put anything that cannot be washed into plastic bags and seal to suffocate the bed bugs. Use DE or diatomaceous earth to dust the mattress and all parts of the bed, the baseboards, the carpet and all crevices in the bedroom. Aim for a light layer as you want any bugs to crawl through the DE and not around it. Don't forget to remove electric outlet covers and puff some DE in there too.
7. Bedding: Any flame retardant items for the bed can be harmful to your family. Consider changing to natural organic cotton bed linen and sleepwear that has not been treated with flame retardant chemicals. Eliminate the 100% toxic exposure and rather focus on ensuring your home has up-to-date smoke detectors, escape routes and other fire safety methods in place.
8. Pillows: These need attention too. Make a habit of washing them at least 3 times a year and replacing them with new ones every second year because in time, pillows double in weight as they absorb dust, mold, dead skin, dust mite feces and much more as we sleep.
9. Mattresses: A few words about the mattresses you choose to sleep on. Use a mattress made with organic cotton, wool or latex or cover an existing mattress with a cotton barrier cloth, and a pillow either made of organic wool or goose down or again covered with a cotton barrier cloth in the case of polyurethane or polyester. This will cut out any synthetic odor. Wool handles moisture better than any other fiber. It responds to your body temperature changes so it is never too hot nor too cold. Wool provides a wonderful resilient quality of support to your body. A mattress should be replaced with a new version every few years or so.
10. More about mattress covers: Finally, some people decide to use a plastic encasing around their mattress and pillow, helping reduce exposure to mattress emission as well as protect against small allergen particles such as dust mite and more -but the plastic itself will give out chemical fumes. So a natural cotton barrier cloth is much better.
A healthy clean bed will cut down on asthma, eczema and other allergies as well as helping you to get a good night's sleep. If you have asthma, for example, a clean pillow case every day is a good idea.
Sources
Bloch KE, et al. (2015). Sleep at high altitude: guesses and facts. 
pubmed.ncbi.nlm.nih.gov/26229000/. (Accessed 12 September, 2021)
Brinkman J, et al. (2021). Physiology of sleep.
statpearls.com/ArticleLibrary/viewarticle/29132. (Accessed 12 September, 2021).
Healthy sleep habits. (2020).
sleepeducation.org/healthy-sleep/healthy-sleep-habits/.  (Accessed 12 September, 2021). 
Nasca TR, Goldberg R. (n.d.). The importance of sleep and understanding sleep stages.
sleephealth.org/sleep-health/importance-of-sleep-understanding-sleep-stages/.  (Accessed 12 September, 2021)
Updated at: