Community Gardens Keep Growing in Popularity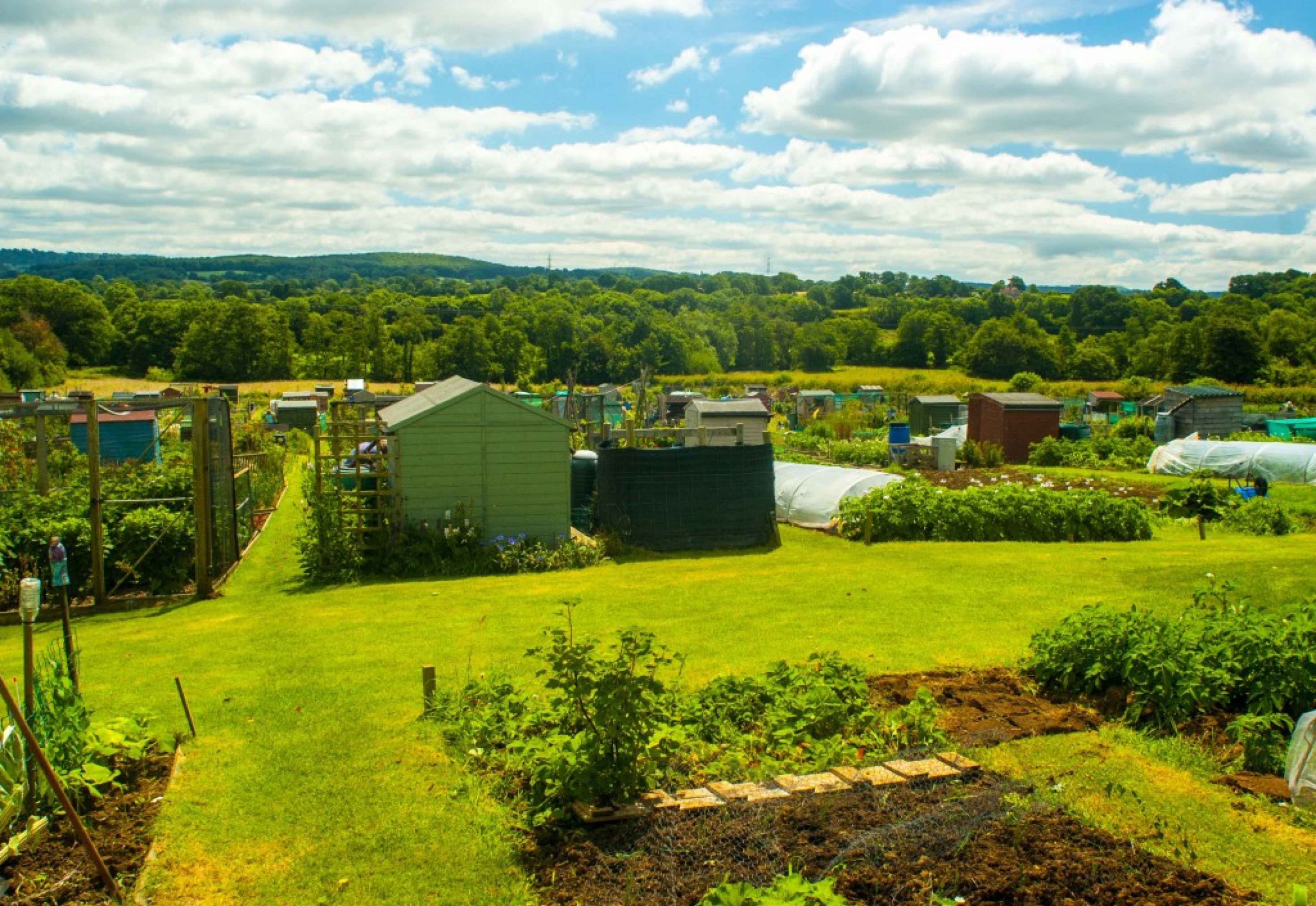 Special spaces in Somerset
Known as Allotment Gardens here in England, I have been to visit a comparatively new development of community gardens, in another part of Somerset, when the Muriel Jones Field Allotments opened up their special place to the public for just one day. And what a wonderful and caring community I found. In just four years they have gone from being a former five acre farm field to a thriving and productive allotment site. The sloping site has a very scenic outlook with a view across the river below and into the trees with the hills of Longleat Forest on the skyline. There is even a regular country train service running past. Gardening, growing your own food and being out in the sunshine and fresh air all have their own special health benefits for both children and adults alike. Anyone living with challenging physical or mental health problems, will find gardening and
community food growing
to be especially beneficial. Such activities can relieve the symptoms of serious illnesses, prevent the development of some conditions and introduce people to a way of life that can help them to
improve their well-being
in the longer term. Even the actual handling of soil has been found to have similar effects on the brain as antidepressants – to lift mood.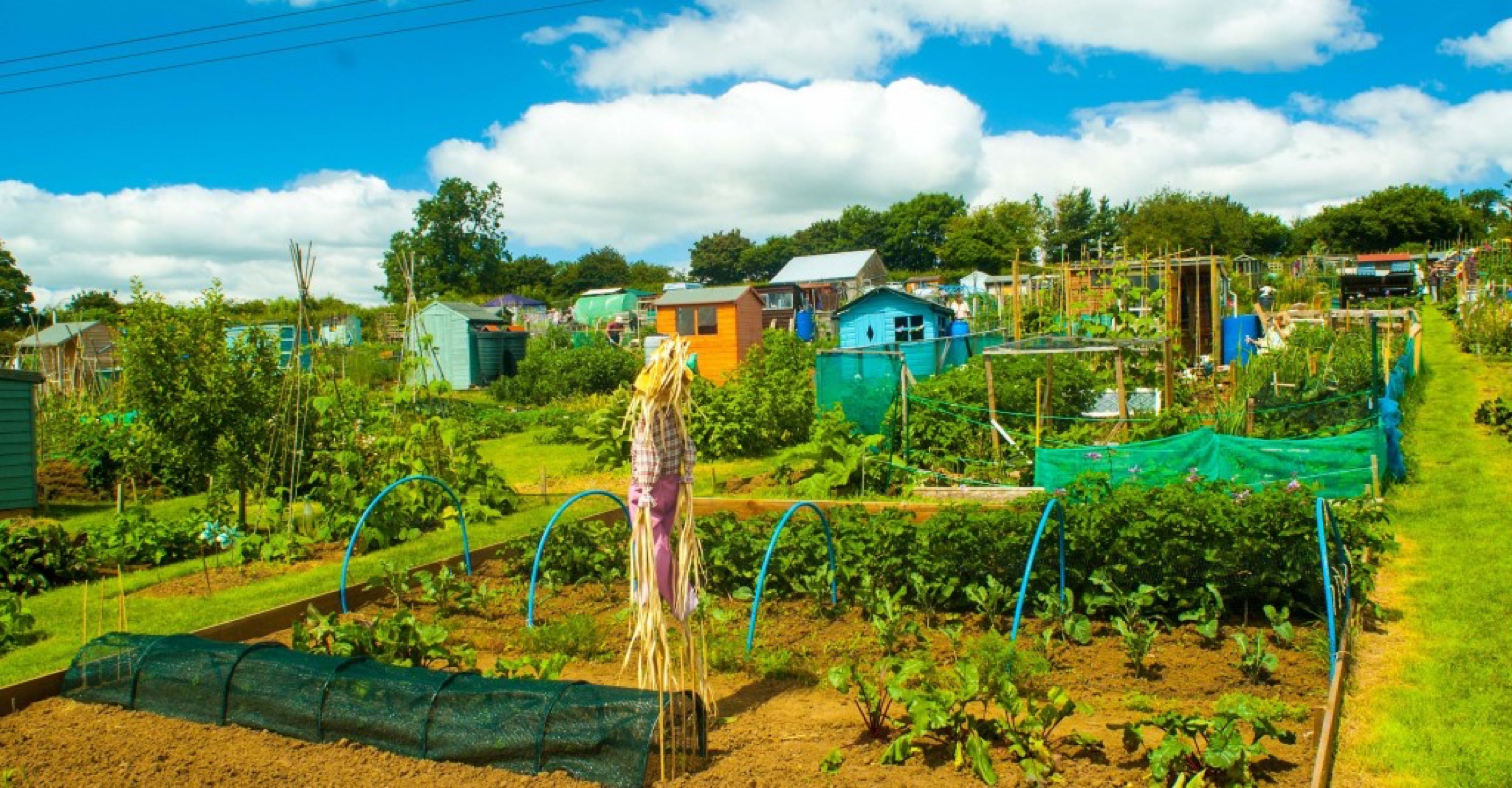 A patchwork quilt
There are ninety eight separate plots ranging in size from ten by fifteen metres to fifteen by five metres, making them suitable to
cultivate and grow whether you are single, a couple or a young family, working full time or retired.
And of course everyone has their own style of gardening to ensure a visual and sensory "patchwork quilt" of color, texture and surprises.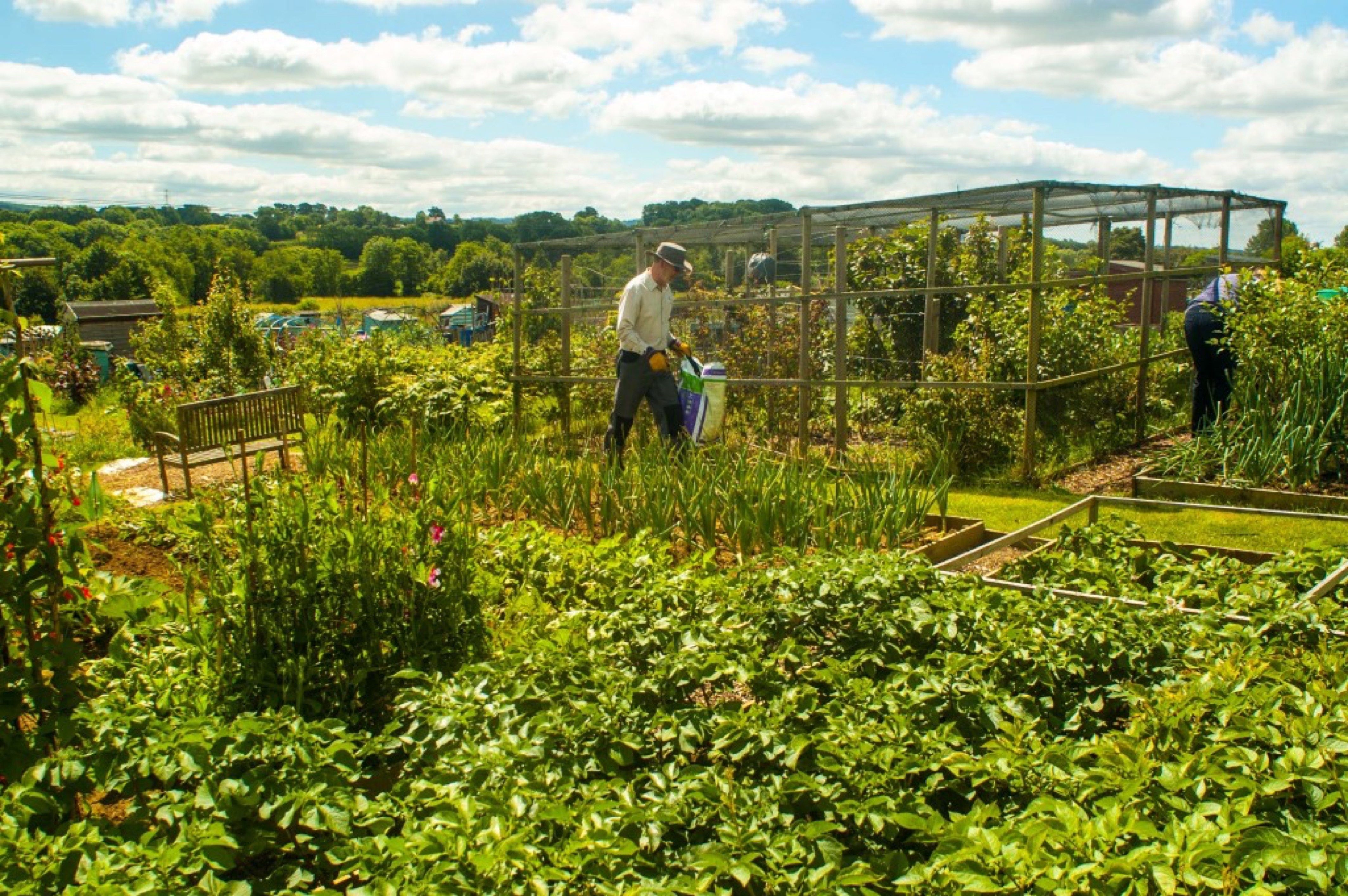 Gardening for the disabled
And the less able are not forgotten either with 8 raised beds for wheelchair and other disabled gardeners to use (close to the car park area) plus a viewing platform over the site and a well-appointed composting toilet. This works by means of a compost chamber, which extends well below ground. It is divided into two sections which
are used alternately on an annual cycle so that when compost is removed, it is at least one year old and decomposed. In the meantime, urine is diverted and sent to a soak away.
In partnership with a local community education initiative, the Muriel Jones Fields run
parent and child gardening
courses as well as others for those who are new to gardening. Encouraging children to learn and experience gardening boosts their development by helping them become happier, more confident and resilient as well as teaching them patience and the benefits of a healthy diet and lifestyle.
Pallets, horse manure and wood chippings for all
I liked the special enclosures made with old pallets where a local stable delivers horse manure and a tree surgeon brings his wood chippings – all for the use of plot holders. Horse manure is a great boost to cover those beds not in use during the winter months, both to prevent weeds growing and to add nutrients and organic matter to the soil. The wood chippings come in very useful for making paths and, when broken down, as a soil conditioner.
Plans for the future!
I am involved with the management of our own allotments site in South Somerset and came home with a list of ideas to share and perhaps even put into action. Last year I wrote about it when we had an
Open Day
. We do have one huge advantage - the presence of a water supply on site. But with a river at the bottom of their former field and some funds to spare, it could be possible in the future to install a secure pump house to bring up some much needed water for the Muriel Jones Fields site And yes, even though we do receive plenty of rain here in England, you might be surprised to read that there are still dry spells!

We all need water, even the tools
With water at a premium, another great idea I spotted were the two old drums filled with water so that tools could be cleaned easily before storing away - and without wasting water.     Photos by Bryan Chitty for amoils.com