Could Arthritis Medication Fight Alzheimer's too?
Researchers at the University of Oxford have been studying whether those with rheumatoid arthritis who currently take an anti-inflammatory drug (namely, Methotrexate) are lessening their risk of dementia.
How was this research carried out?
The researchers used the electronic health records from existing studies of patients in the UK, Spain, Denmark and the Netherlands to examine volunteers (over the age of fifty) who had been diagnosed with rheumatoid arthritis.
They compared 486 volunteers (with dementia) against some 641 volunteers (without dementia) - using a statistical approach to work out the risk of dementia including Alzheimer's.
What was the result?
The researchers found that taking methotrexate for longer than four years was linked to the lower risk of dementia with Dr. Danielle Newby saying: "Our work highlights the benefit of using existing information to identify drugs already on the market that may potentially be used to prevent dementia."
What is arthritis?
 Arthritis is a term often used to mean any disorder that affects the joints. Symptoms generally include joint pain and stiffness. Other symptoms may include redness, warmth, swelling - and decreased range of motion of the affected joints. In some types of arthritis, other organs are also affected.  
How can you help relieve and reduce these symptoms of arthritis?
While prescription medications for arthritis can be effective, they may well contain  additives.  Instead, some will consider using natural products to be applied topically for rapid relief from arthritis pain and to help prevent unwanted symptoms of arthritis.
H-Arthritis Formula is just such a revolutionary natural product for the symptoms of arthritis. The formula is applied topically and uses established homeopathic ingredients to relieve arthritis discomfort safely and gently. This breakthrough delivery method allows for easy application and fast relief. and are monographed for use as homeopathic ingredients.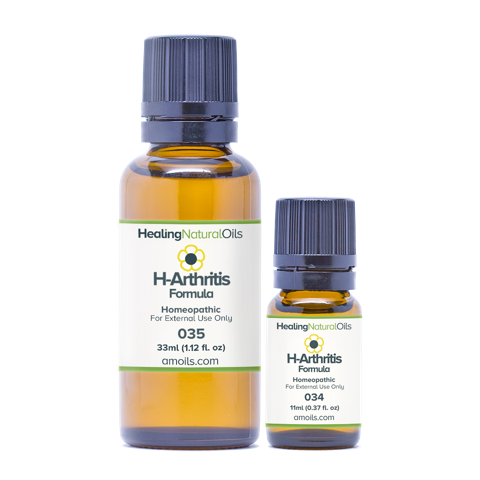 What is dementia?
Dementia occurs as a set of related symptoms when the brain is damaged by injury or disease. The symptoms involve progressive impairments to memory, thinking and behavior - impairments that affect the ability to look after oneself as a measure of carrying out everyday activities. 
The symptoms include decreased ability to think and remember, emotional problems, problems with language as well as decreased motivation.
Are there ways to help with the symptoms of dementia?
Here are some suggestions on how to help:
Giving a hand massage with a gentle touch and using a couple of drops of essential oil along with a carrier oil to calm and to engage.
Stroking a pet will help to lift the spirit.
Joining a choir or just having a family sing song session, helping those with dementia to live happy and fulfilled lives after they are diagnosed.  At the same time, listening to music helps to reduce anxiety and depression, maintains speech and language while enhancing quality of life.
Art classes and other creative activities have been proven to successfully engage adults with dementia.
Watching old family videos and looking at books can bring back happy memories.
Baking or cooking simple recipes together can be an aromatherapy experience as well as being able to reminisce about baking or cooking favorite family treats.
Cleaning tasks around the house can help the person have a sense of accomplishment, feeling successful and productive.
Gardening is a healthy pastime whoever you are and having dementia should be no barrier. Whether pottering around in a garden or outdoors in the fresh air, communing with nature is a mood elevator. 
Of course, pharmaceutical companies are busy researching treatment for dementia but there is something more natural you can do... Recent studies have emphasized the importance of daily vitamin D supplementation to ward off dementia because it has been found that those over the age of 60, and who have a vitamin D deficiency, experience quicker mental decline - as much as three times faster than those with adequate readings. Their other findings include:
Vitamin D has a major impact on brain function
Those with low levels experience cognitive decline at faster rate
Increase your vitamin D levels by spending time in the sun - between the hours of 10h 00 and 14h 00 - with as much skin exposed as possible, minus any sunscreen and until the skin starts to turn pink (if you are fair skinned). The suggested exposure is about 20 minutes each, front and back but the darker your skin, the longer you need for sufficient absorption. We tell you more here.   
If you are unsure about your own vitamin D status, ask your doctor to arrange for a vitamin D test for you or apply for one yourself from a dedicated lab.
Sources
Conti V, et al. (2015). High prevalence of gluten sensitivity in a cohort of patients with undifferentiated connective tissue disease.
researchgate.net/publication/273700262_High_prevalence_of_gluten_sensitivity_in_a_cohort_of_patients_with_undifferentiated_connective_tissue_disease (Accessed, Feb 10, 2021)
Ferri FF. Rheumatoid arthritis. In: Ferri's Clinical Advisor 2019. Philadelphia, Pa.: Elsevier; 2019. https://www.clinicalkey.com. (Accessed Feb 10, 2021).
Deveza LA. Overview of the management of osteoarthritis. https://www.uptodate.com/contents/search. (Accessed Feb 10, 2021).
Mayo Clinic Staff. (2017). Arthritis: Overview.
mayoclinic.org/diseases-conditions/arthritis/home/ovc-20168903
Updated at: