Could Rooibos Tea Prevent or Slow Down Certain Cancers?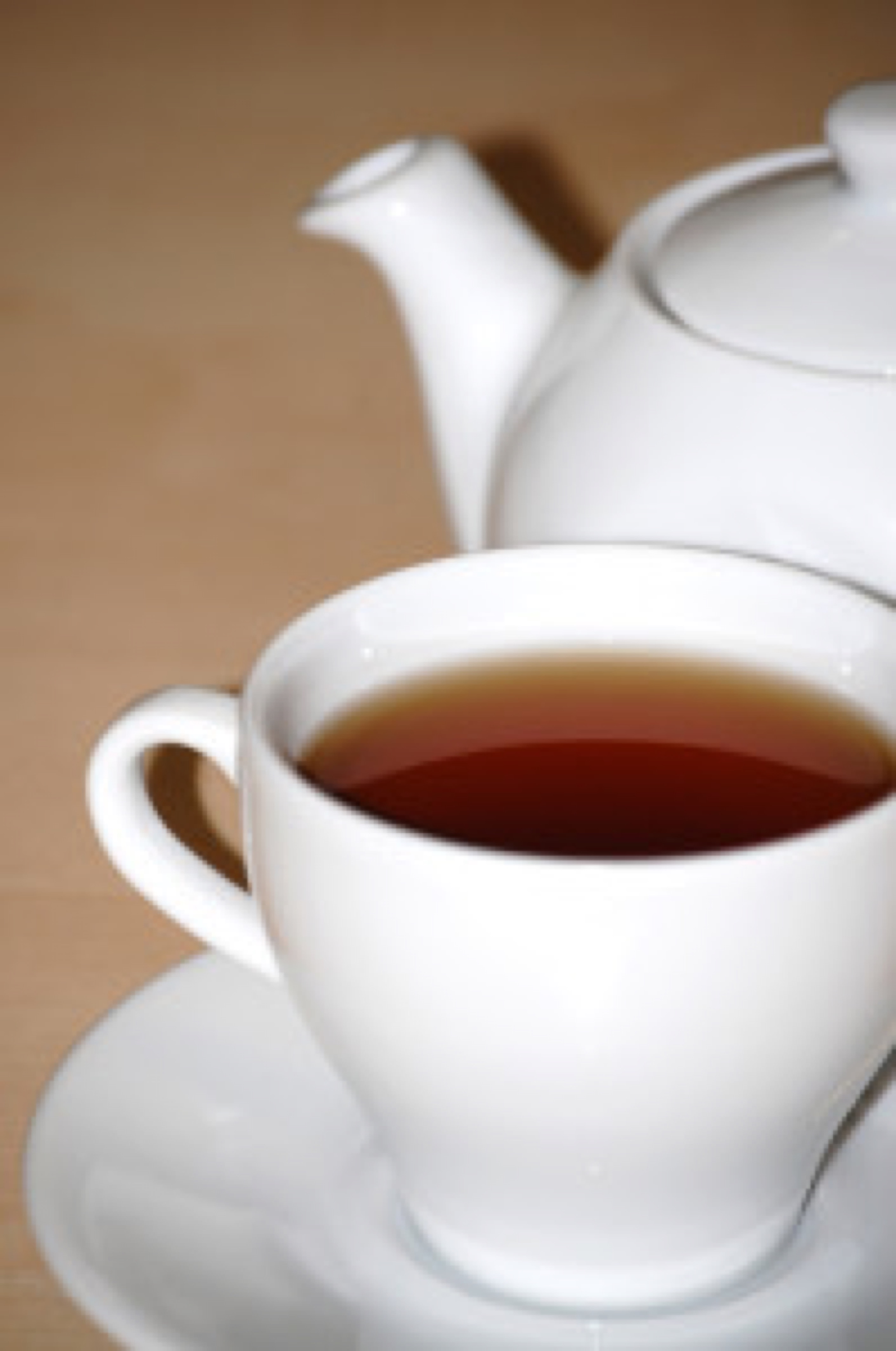 There is a healthy herbal tea from South Africa that has been receiving lots of celebrity endorsements and these stars have not even been paid to do so! Its name is Rooibos which means red bush and it is not a true tea but an herb. The brew, made from the dried Rooibos leaves, is therefore an herbal infusion but is widely known as Rooibos tea.
The taste, flavor and aroma of Rooibos Tea
With its distinctive color, flavor and aroma, Rooibos tea can taste a bit strange to a first time drinker but once someone gets used to the taste, they very quickly grow to love it. The flavor can be described as slightly sweet and fruity. The amber color develops during the post harvest fermentation or oxidation process and is caused by the natural enzymes in the plant.
The health benefits of Rooibos Tea
The tea has no calories so great for those worrying about weight gain.
It is a high in antioxidants and is the only known source of the antioxidant known as aspalathin. It is thought that aspalathin could play a role in combating several lifestyle diseases.
Researchers say that Rooibos tea has anti-HIV activity, anti-tumor potential and may protect brain cells from damage by toxin.
Further research studies have proven cancer fighting properties. Such research is ongoing.
Additional research has pointed to anti-aging properties while Rooibos is purported to assist with nervous tension and digestive problems.
The traditional medicinal use of Rooibos in South Africa includes alleviating infantile colic, allergies, asthma and dermatological problems.
The tea is naturally caffeine free (as opposed to decaffeinated) and is very suitable for children and infants as well as pregnant and breast feeding mothers.
The tea has low amounts of tannin. This is good because tannins interfere with iron absorption in the body.
Absolutely no negative side effects of Rooibos have ever been recorded.
Oprah Winfrey is on record as saying she likes to drink Rooibos Tea because it is caffeine free
How to drink Rooibos tea?
Well South Africans tend to drink it much the say way as ordinary tea as a hot beverage - either with or without milk - and if preferred, sweetened with sugar or honey.
Elsewhere Rooibos is drunk as a hot or cold drink without milk but sweetened to taste. Rooibos has an extensive shelf life so you can buy sufficient quantities to store for long periods without any deterioration in its quality, flavor or taste.
Although Rooibos has been known as an herbal tea for centuries, it has only been grown commercially since the 1930s, becoming more widely known in the 1960s and today this pure and natural product is drunk by many around the world.
Rooibos is particularly unique because it is grown only in a small area about 150 miles north of Cape Town in the Cederberg district and no alternative source of supply of this product is available anywhere else in the world.
You can find out even more about rooibos tea here.
Sources
Breiter, T., Laue, C., Kressel, G., Gröll, S., Engelhardt, U. H., & Hahn, A. (2011, September 15). Bioavailability and antioxidant potential of rooibos flavonoids in humans following the consumption of different rooibos formulations [Abstract]. Food Chemistry, 128(2), 338–347
https://www.ncbi.nlm.nih.gov/pubmed/25212140. (Accessed July 8, 2021).

Canda, B. D., Oguntibeju, O. O., & Marnewick, J. L. (2014, March 11). Effects of consumption of rooibos (Aspalathus linearis) and a rooibos-derived commercial supplement on hepatic tissue injury by tert-Butyl hydroperoxide in Wistar rats. Oxidative Medicine and Cellular Longevity, 2014
https://www.ncbi.nlm.nih.gov/pmc/articles/PMC3967803/. (Accessed July 8, 2021).
Cardiovascular disease and diabetes. (2015, August 30)
https://www.heart.org/en/health-topics/diabetes/why-diabetes-matters/cardiovascular-disease--diabetes#.WaBAmpOGO3V. (Accessed July 8, 2021).
Chuarienthong, P., Lourith, N., & Leelapornpisid, P. (2010, April). Clinical efficacy comparison of anti-wrinkle cosmetics containing herbal flavonoids [Abstract]. International Journal of Cosmetic Science, 32(2), 99–106
https://www.ncbi.nlm.nih.gov/pubmed/20412217 .(Accessed July 8, 2021).
Updated at: