Doing Your Bit In Your Garden For The Environment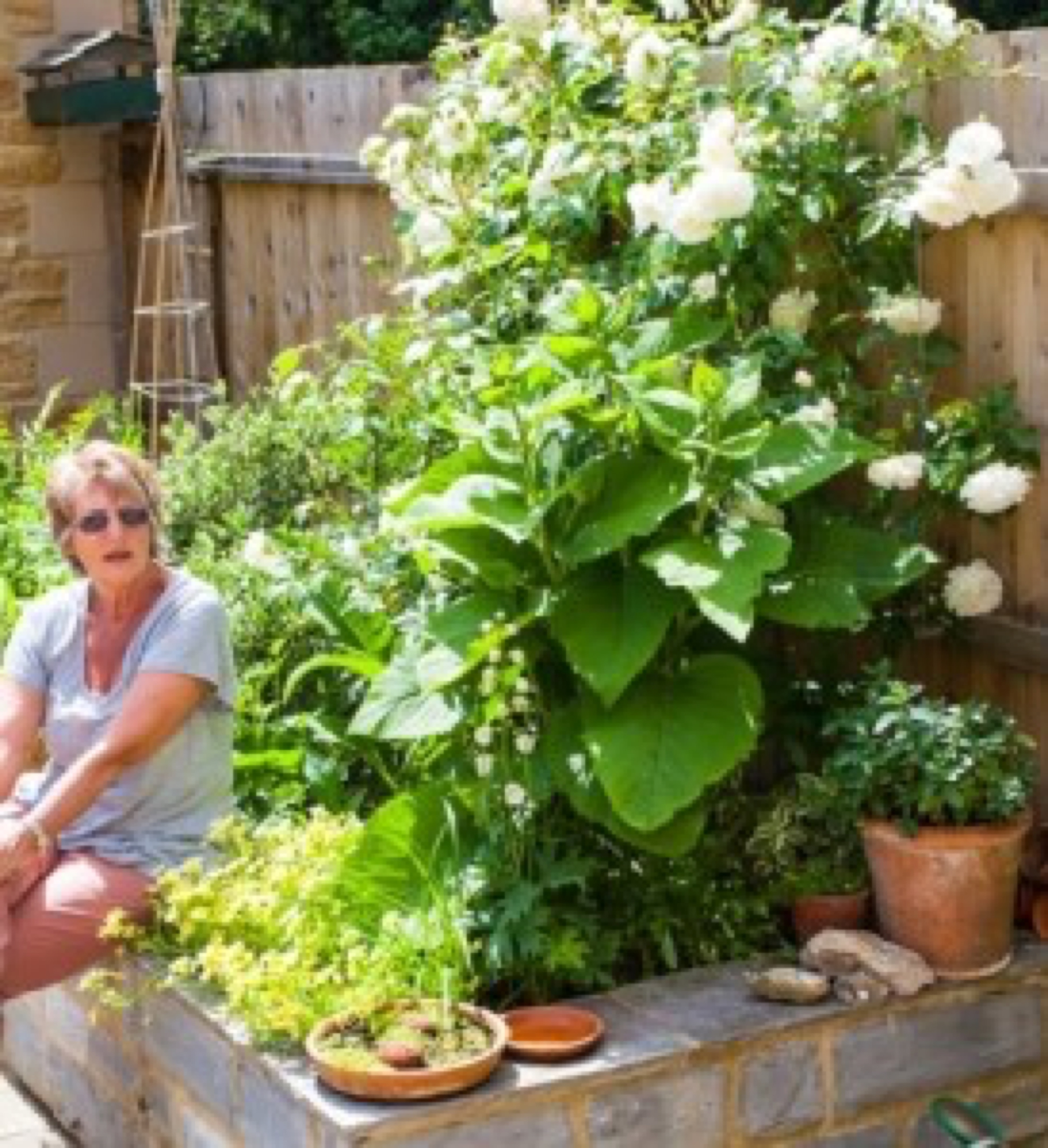 When it is summertime in England, you definitely have to make the most of any good weather and one of those ways is to visit open gardens. My own courtyard garden was one such "open garden" and I breathed a great sigh of relief when the day dawned sunny and warm. Hundreds of people came from far and wide to visit 10 different gardens in the village – of all shapes and sizes. We have only been here a couple of years but I have tried to introduce some little ways to encourage wildlife and improve the environment. We avoid all types of chemical sprays and always compost all our garden and kitchen waste. However small your garden space, you can create places for wildlife to thrive alongside people.
Here is my butterfly puddler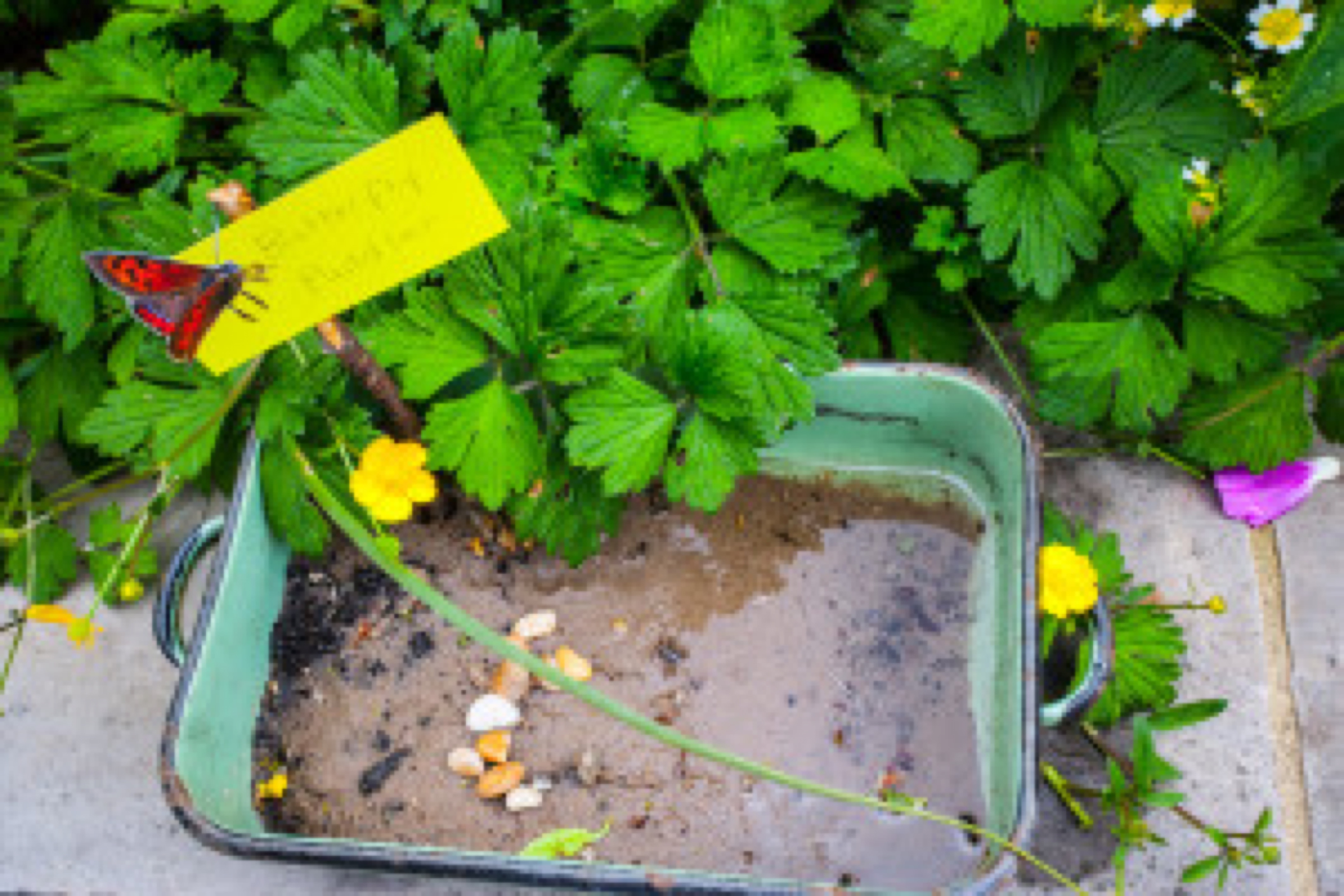 Use a shallow dish and fill with some natural sand or soil, making sure it is free from any chemical contaminants, and add water (preferably rain water) to make your puddle. Butterflies will use their proboscis to drink up moisture and nutrients (including natural salt and minerals) through the sand or mud. Add a few pebbles for the butterflies to rest on. Their water must be very shallow because their wings can be damaged if they get wet. You can also attract butterflies by wetting down a patio. Butterflies need salt for breeding – so creating a salt lick in your garden can help to increase the butterfly population. One of the best flowers for attracting butterflies to your garden is the butterfly bush (
Buddleia davidii
). The flower is elongated and comprises many tiny flowers that bloom all summer long. We have planted one - still small but growing. Other flowers that attract butterflies include: phlox, zinnia, butterfly weed (
Asclepias tuberosa
), purple coneflower, black-eyed susan, goldenrod, cosmos, columbine, aster, snapdragon, dill, marigold, common milkweed (
Asclepias syriaca
), yarrow, bee balm, sweet pea, sunflower, penstemon, cardinal flower, hollyhock and lilac. If you can be persuaded to leave a patch of nettles growing in a sunny spot, these will provide the food plant for the caterpillars of many beautiful butterflies. As well as flower nectar, butterflies enjoy drinking the nectar from fruit. You can plant fruit trees in your garden or instead, set out some overripe fruit in a saucer for the butterflies to enjoy.
Our DIY insect home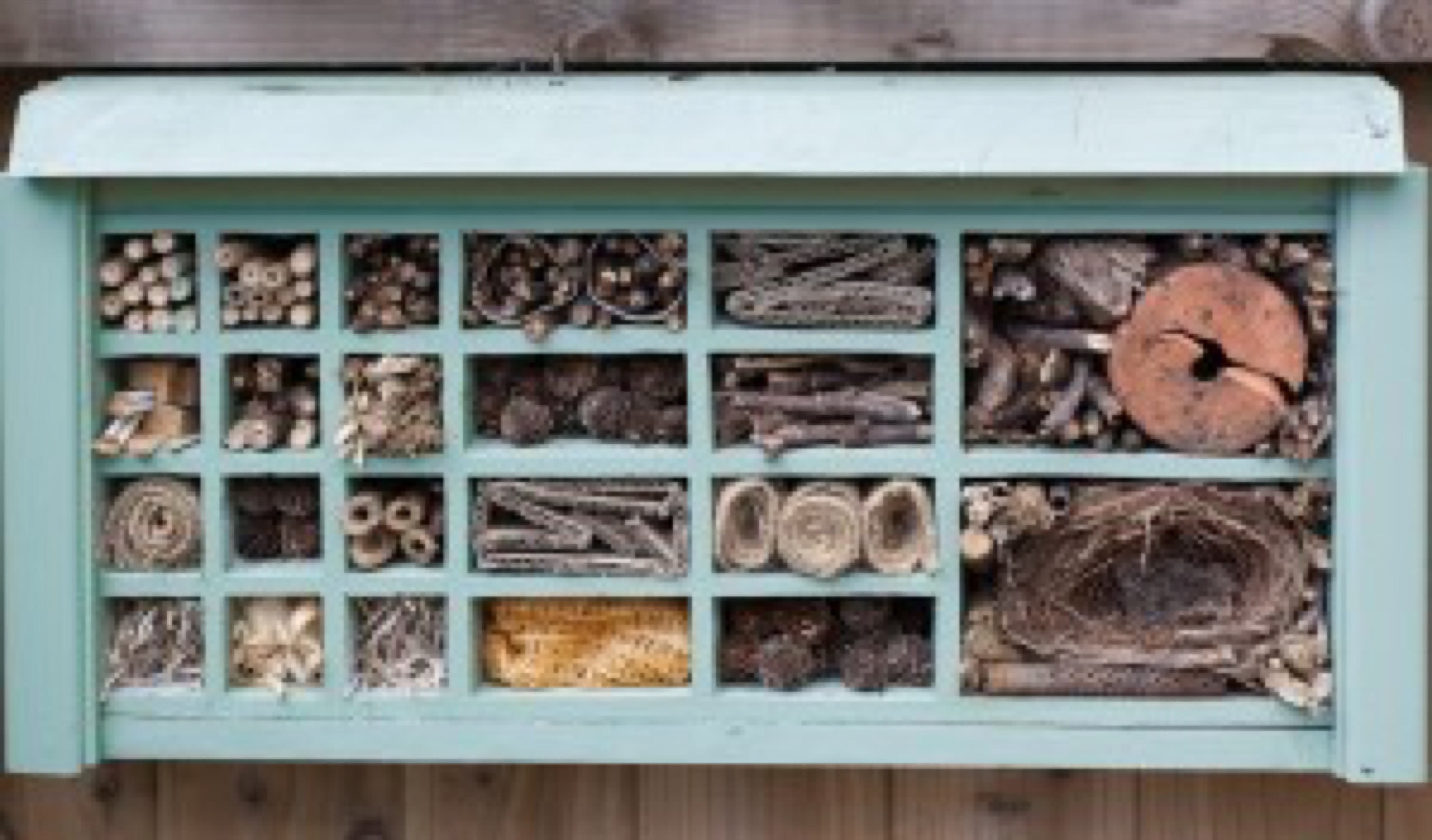 If you can provide the walls of the house and some raw materials, children will have great fun filling up the squares with different types of housing. Then place in a sheltered spot and wait for the new guests to arrive and choose their accommodation. A pile of logs in a shady corner will feed beetle larvae and wood lice while sheltering many other animals such as frogs, toads and slow worms. The nooks and crannies in the insect home imitate those found in old walls and rockeries, helping to give refuge to spiders, solitary bees, ladybirds, insect larvae and pupae.
Easy-to-provide bee drinking spots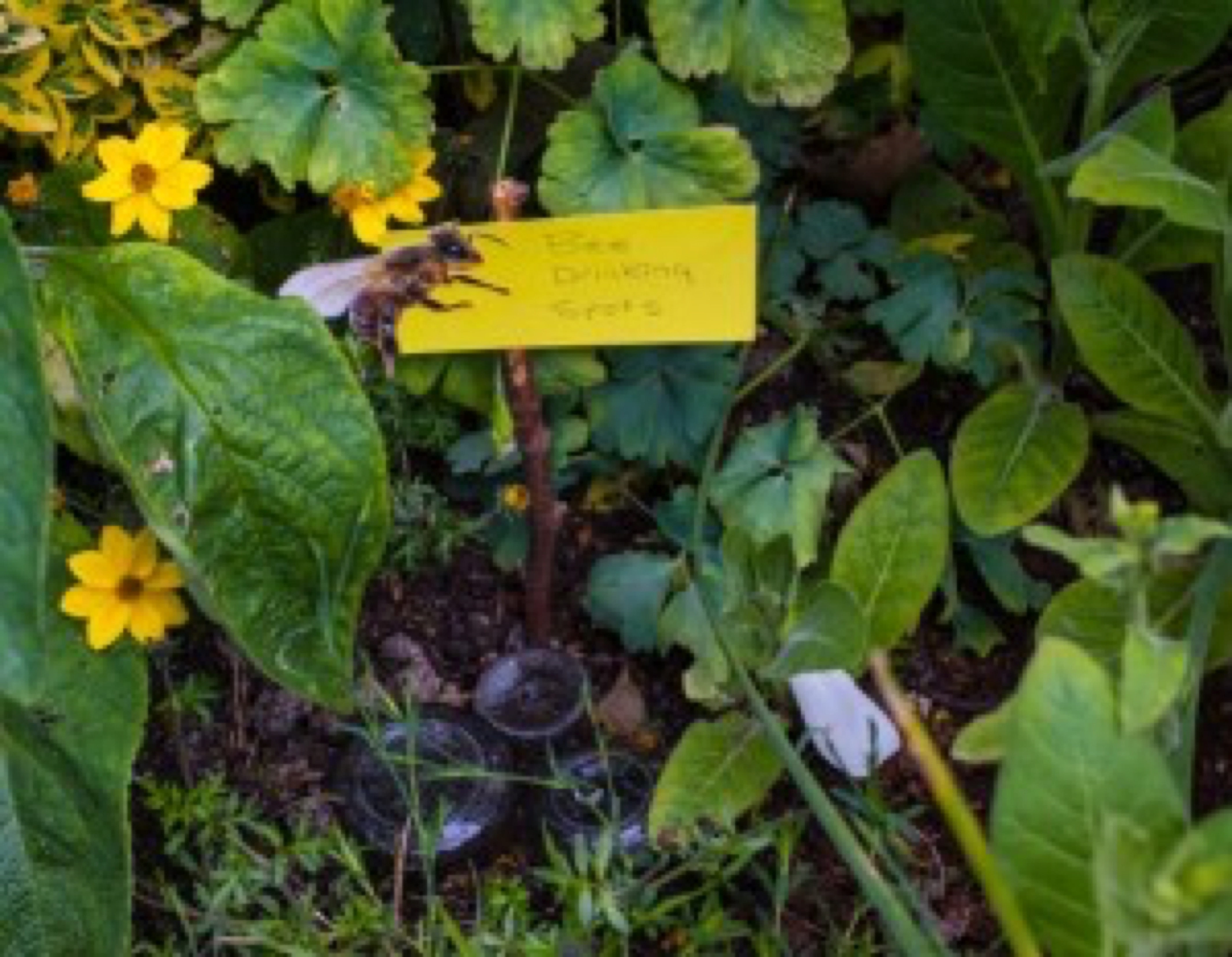 Find some glass bottles or jars with a concave base so that when you turn them over and bury them in the soil, they have a shallow hollow to collect water (from rain, dew or your helping hand) to provide a safe drinking spot for bees.
Encouraging birds to your garden
    Birds are in particular need of food and water during cold winter months, when they are feeding their young and of course during hot dry weather. Nuts, seeds, fats and kitchen scraps can be provided in feeders, bird trays and on the ground. Our feeding table has a roof over to enable small birds to feed happily without having their precious food stolen by pigeons and other bigger birds. But those bigger birds are not neglected as we feed them elsewhere and there is plenty of water available for bathing and drinking for all. Birds that visit us every day include robins, blackbirds, wrens, blue and grey tits, thrushes, woodpeckers and the ubiquitous little brown jobbies. The blackbird family are nesting in the ivy growing on the side of the house. Climbing plants on fences and walls make nesting and roosting sites for birds as well as a haven for insects. Plants like quince and honeysuckle have nectar-rich flowers followed by fruit while evergreens are especially valuable in the winter months.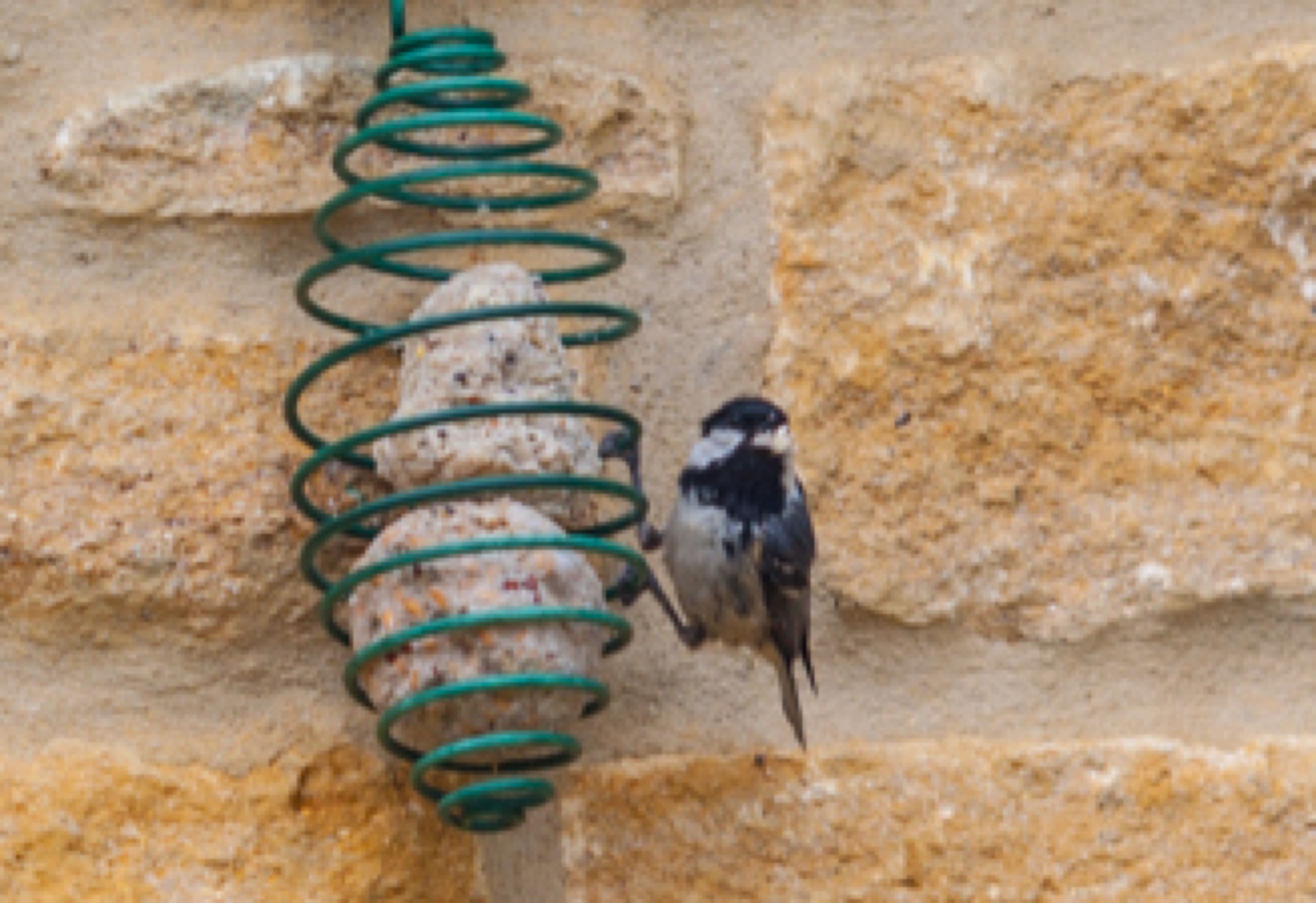 The pleasures of a garden
Having a garden has the added health benefits of being outdoors,
making you happier
,
getting some exercise
and of course lots of sunlight to
top up those vital vitamin D levels
. We have space for
blueberries
and herbs but our fresh fruit and vegetables are grown on an allotment (a few minutes walk away) and the subject of another post in a month or so.     Photos by Bryan Chitty for amoils.com
Updated at: