Dramatic Dragon Fruit Is Filled With Delicious Goodness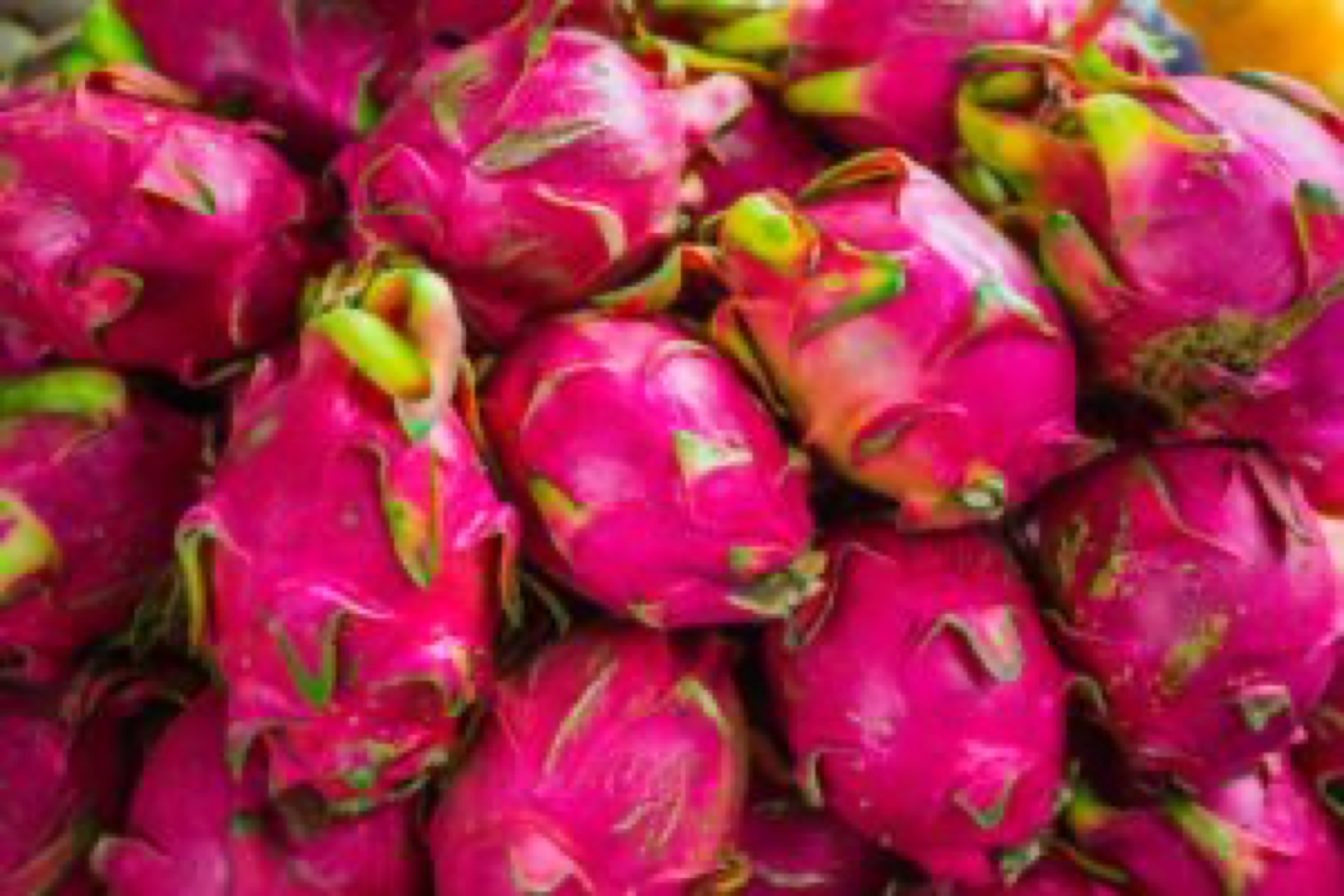 lycopene and betalain, reducing the risk of chronic disease.
Dragon fruit offers 7 grams of fiber per serving, going a long way to meeting your daily fiber needs.
The consumption of this fruit can promote the growth of healthy bacteria in the gut.
Dragon fruit's high level of vitamin C and carotenoids are great for boosting the immune system.
Iron is another health benefit with the vitamin C helping to improve your body's absorption of this important mineral.
In addition, dragon fruit is a great source of magnesium, a nutrient needed for over six hundred biochemical reactions in your body.
Dragon fruit comes in different bright colors!
Some have pink peel, with green scales and white flesh (filled with tiny but edible black seeds) while others have yellow peel with white flesh. Yet others have pink or deep magenta-colored flesh.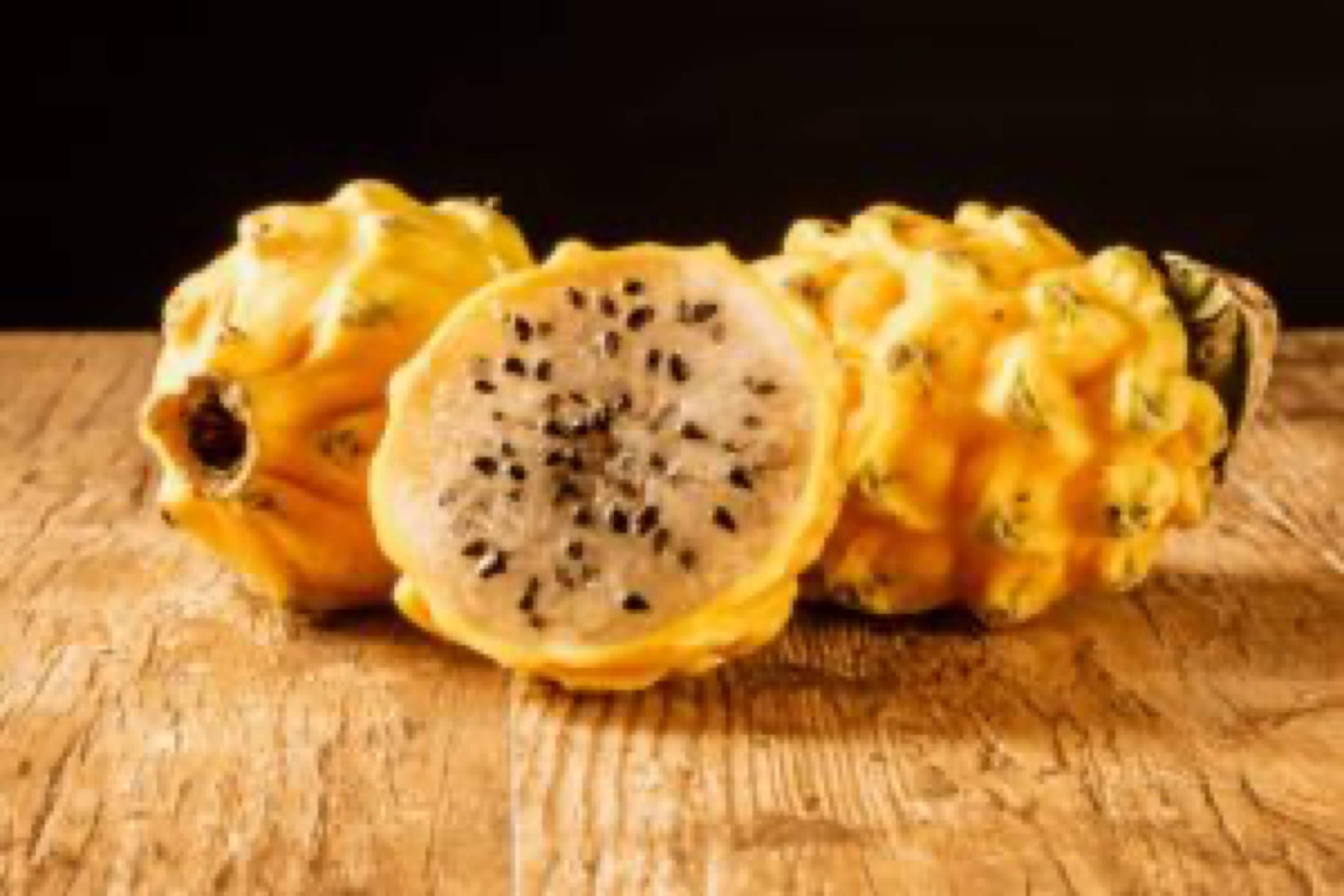 Select a ripe fruit with bright red, evenly colored skin that gives slightly when squeezed.
Use a sharp knife and cut straight through the fruit, slicing it in half.
You can peel of the outer red skin, leaving just a thin layer of red before cutting into slices.
You can use a spoon to eat the fruit out of the skin or if you peel off all the skin, cut the fruit into small pieces to serve with Greek yogurt and chopped nuts or to include in a fruit salad.