Epsom Salts in the Tub for a Total Spa Treatment | Amoils.com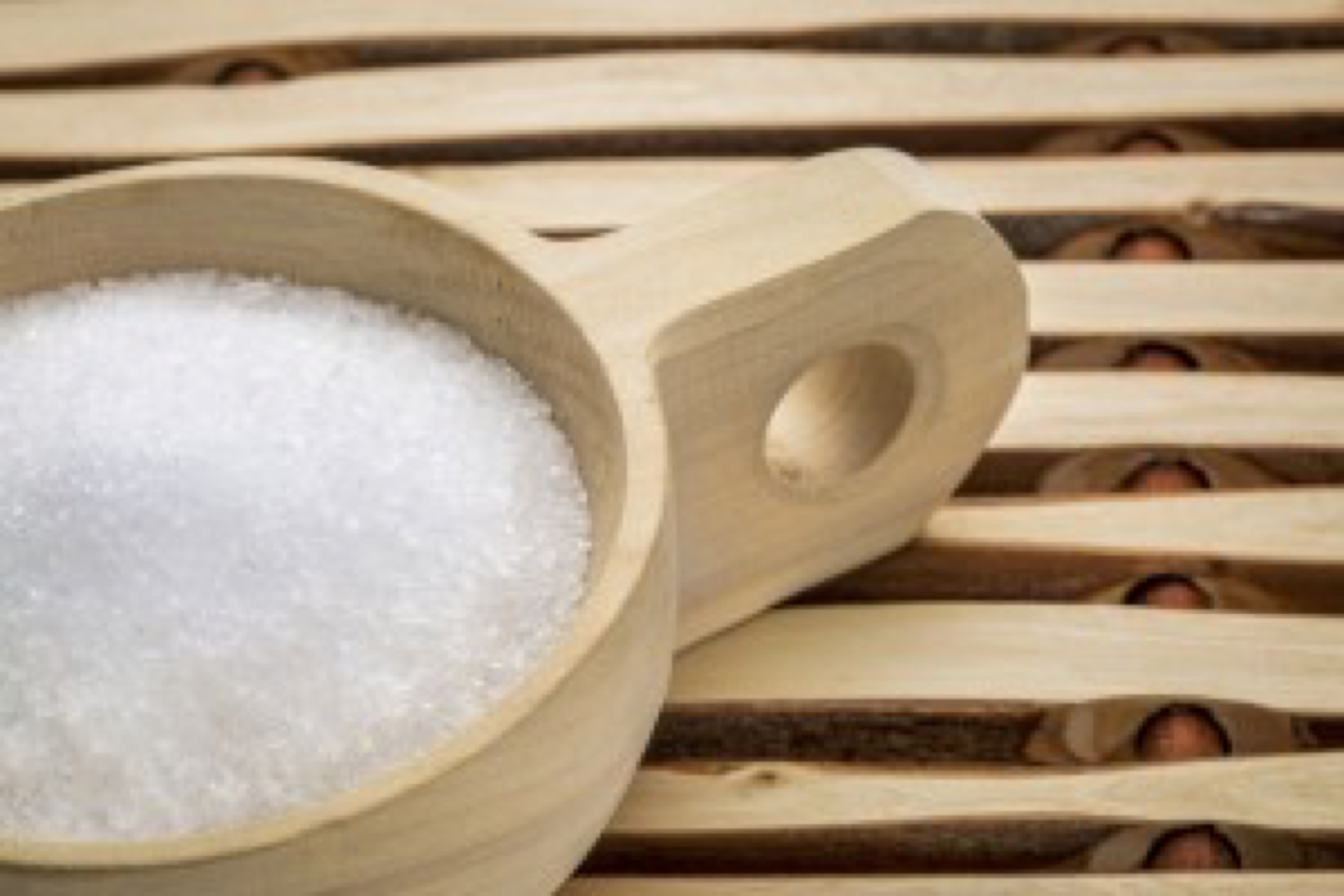 Most would hardly give Epsom salts a second thought but they are surprisingly full of health benefits. The salt is named for a salty spring at Epsom in Surrey (in the UK), and not too far from where I now live. In fact Epsom salts are not a salt at all but a 100% natural pure mineral, comprising magnesium and sulfate.
Why do we need magnesium and sulfates?
It is now known that both magnesium and sulfate are readily absorbed through the skin. So a regular bath of Epsom salt can do so much good with the
magnesium
helping to reduce inflammation, improve muscle and nerve function while preventing artery hardening and blood clots. When dissolved in warm water, the magnesium in Epsom salts causes the production of serotonin to create a feeling of calm and relaxation. At the the same time, absorbing
sulfates
will add nutrients, flush out toxins and even help ease
migraine headaches.
Sulfates play an important role in the formation of brain tissue, joint proteins and the proteins that line the walls of the digestive tract, stimulating the pancreas to generate digestive enzymes and helping to detox medicines and environmental contaminants from the body. Many of us are magnesium-deficient so having an Epsom salts bath is such an easy way to boost our levels.
Soak in a tub full of hot water with a few cups of Epsom salts
Make it a regular occurrence several times a week for all these benefits, remembering not to use soap while enjoying your Epsom salts bath because soap interferes with the action of the salts.
Easing stress and relaxing the nervous system while reducing irritability.
Soothing back pain and aching limbs.
Improving the quality of your sleep. Even your children will sleep better and more peacefully if you add a cup to their bath water.
Easing muscle strain, pain and cramps before helping muscles to function again properly. Any arthritic joints will benefit especially if can keep them moving straight after your bath.
Treating colds and congestion.
Helping with skin problems.
Increasing the effectiveness of insulin in the body, helping to lower the risk or severity of diabetes.
Alternatively, you can use Epsom salts in a bowl for an effective foot bath
Use half a cup of Epsom salts in warm water for a good soaking for at least twenty minutes.
Drawing out splinters in the feet.
Use a pumice stone afterwards to rub away any calluses before moisturizing the feet.
Easing the discomfort of gout by reducing inflammation. For this condition, the water should be comfortably hot for a longer thirty minute soak.
Rinse away any salt left on the skin after your bath or foot bath
Within three minutes of getting out of the bath or shower, pat your skin dry and apply a natural moisturizer to lock in water and prevent it from evaporating - and taking your skin's natural oils along with it.
One word of warning
If you are pregnant, please check with your doctor before using Epsom salts. Epsom salts are easily available online or from your local health store and what a pleasure to enjoy a bath or foot bath while at the same time improving your health.