Have You Ever Enjoyed Baked Sweet Potatoes?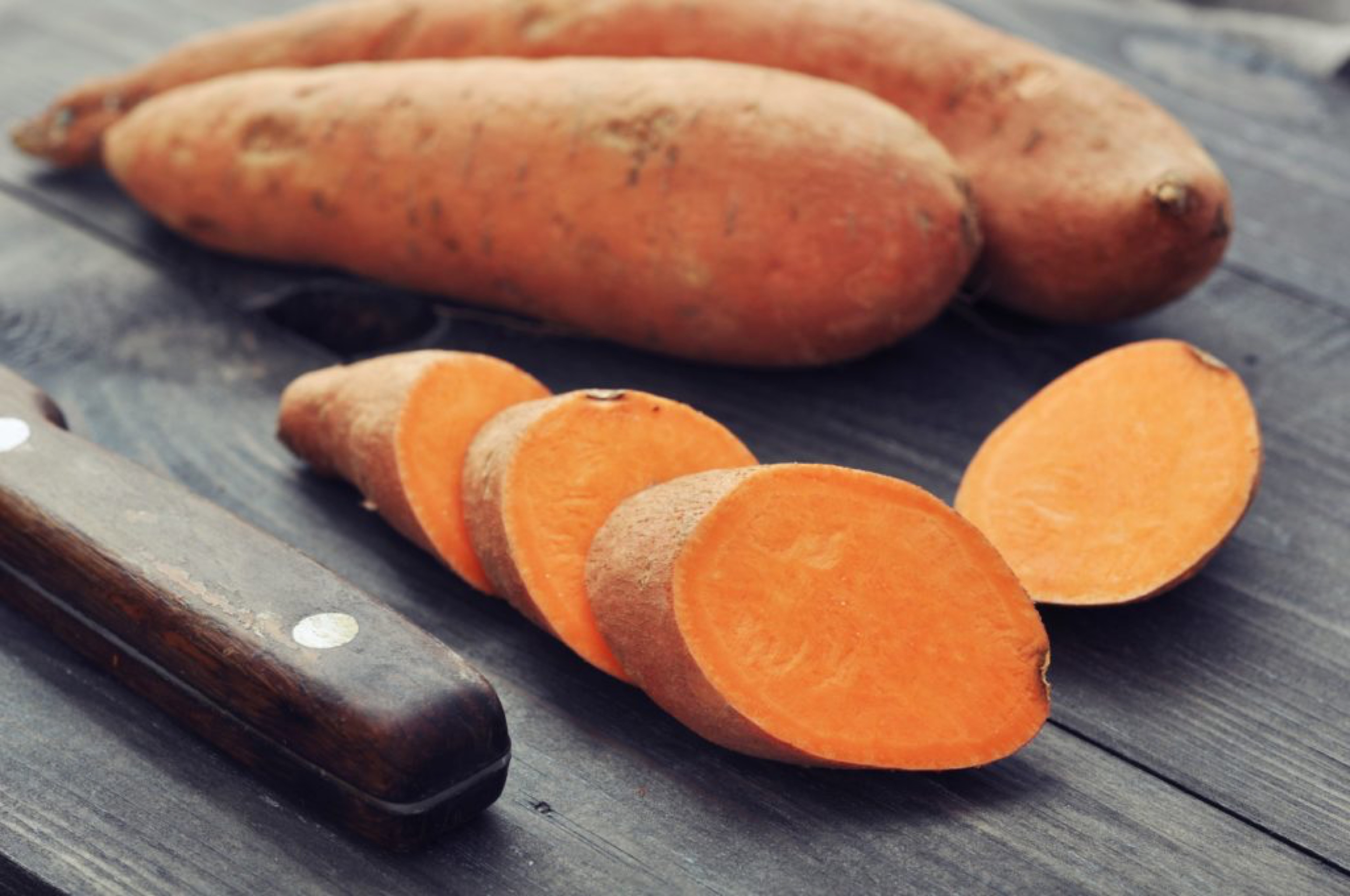 cayenne pepper
instead for a Mexican style dish.
You will need the following ingredients to serve 2
Two large sweet potatoes (250 grams)
400 gram can chick peas, drained
2 Tablespoons olive oil
Half a teaspoon natural salt
Half a teaspoon of ground black pepper
1 Tablespoon cumin
1 Teaspoon ground cinnamon
Half a teaspoon ground allspice
Half a teaspoon ground turmeric
1 Garlic clove, finely chopped
1 Small onion, finely sliced
Half a green chilli, finely chopped
2 Tablespoons coconut milk yogurt
A handful of coriander leaves, roughly chopped
Method
Preheat the oven to 200 degrees C/ 392 degrees F. Scrub the sweet potatoes and pat dry with kitchen paper. Prick the skin several times before baking on a greased tray for an hour or until the flesh is soft and tender.
Meanwhile in a large bowl, mix the chick peas with 1 T of oil and the salt, pepper and spices. Spread evenly on a baking tray and roast in the oven with the sweet potatoes for the final 20 minutes of cooking time, stirring halfway through. Fry the garlic, onion and chilli in the remaining 1 T of oil over a medium heat for about 5 minutes until the onion is soft and translucent.
To serve, toss the roasted chick peas through the onion mixture. Slice open the sweet potatoes and divide the chick pea mixture between them. Top each one with a dollop of coconut milk yogurt and a sprinkling of coriander.
And enjoy...