Fracking & Will It All End Badly?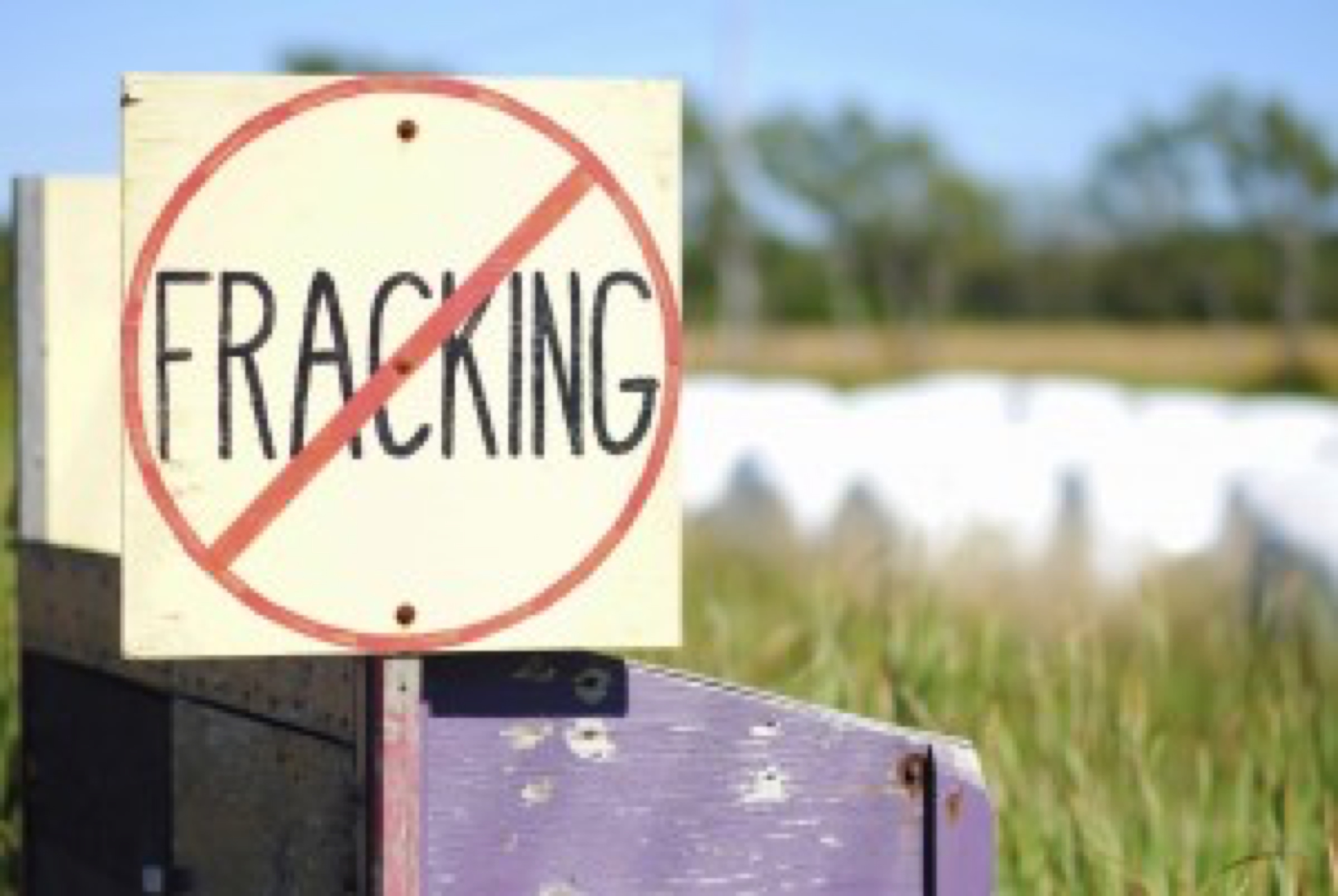 Wherever I have lived in the past two or three years, the emotive subject of fracking has been hitting the local headlines.
Yes, the USA, South Africa and the UK.
And there are many reasons why fracking is so disliked and protest groups worldwide so vocal. Several countries have banned its use including Bulgaria, France, Germany and Ireland while the Czech government is seriously considering a Online Backup ban.
Many other countries have partial bans or moratoriums in place.
What is fracking?
Shale gas is extracted from solid rock using a process called hydraulic fracturing, or 'fracking'. According to Wikopedia: "Proponents of hydraulic fracturing point to the economic benefits from the vast amounts of formerly inaccessible hydrocarbons the process can extract."
Those in favor will quote these 10 Fracking Facts Everyone Should Know.
"Opponents of hydraulic fracturing point to environmental risks, including contamination of ground water, depletion of fresh water, contamination of the air, noise pollution, the migration of gases and hydraulic fracturing chemicals to the surface, surface contamination from spills and flow-back, and the health effects of these.There are increases in seismic activity, mostly associated with deep injection disposal of flowback and produced brine from hydraulically fractured wells."
For these reasons hydraulic fracturing has come under international scrutiny, with some countries protecting it, and others suspending or banning it. Some of those countries have recently lifted their bans, choosing to focus on regulation instead of outright prohibition.
Latest to join in the fray is the UK
The Royal Society and Royal Academy of Engineering have reviewed the risks associated with fracking. They concluded that the health, safety and environmental risks can be managed effectively in the UK, by implementing and enforcing best operational practice.
But they made several recommendations including calling for more research on the carbon footprint of shale gas extraction. This was the crux of their report to the UK government and as a result, they are introducing tax incentives for shale gas exploration including community financial benefits.
One of the reasons fracking is disliked is the risk of earthquakes
A new report from the Center for Biological Diversity, Earthworks and Clean Water Action has recently analyzed oil and gas waste water and earthquake risk in California, USA.
The report concludes:
"Oil companies are increasing California's earthquake danger by injecting billions of gallons of oil and gas waste water into underground wells near active earthquake faults around Los Angeles, Bakersfield and other major cities. A fracking boom in California will make the risk from earthquakes more severe for the millions of people who live near active faults."
They fear that "State officials are ignoring the problem, but as risky new oil-production techniques spread, we could see trillions of gallons of waste water shot into the ground near active faults."
Apart from anything else, does California actually have this water to spare in the first place?
The UK is also concerned about earthquakes
Fracking has already caused small earthquakes in the north-west of England but the real concern with the general public is not the fracking itself but the risk of falling house prices in those areas where fracking is likely to take place.
Another fear is its effect on water quality and supply
The water that is forced into the ground to hydrofrack is filled with toxic chemicals but the public are not informed as to what exactly these chemicals are because of "trade secrets". With water being such a precious commodity in many of the drier parts of the USA, it has been found that those wells that people depend on for drinking water have been contaminated – a double wammy. In South Africa too, the major fear about the possibility of fracking is the effect on the local water supply. Water is often not that plentiful especially in the area suggested for fracking - the Karoo.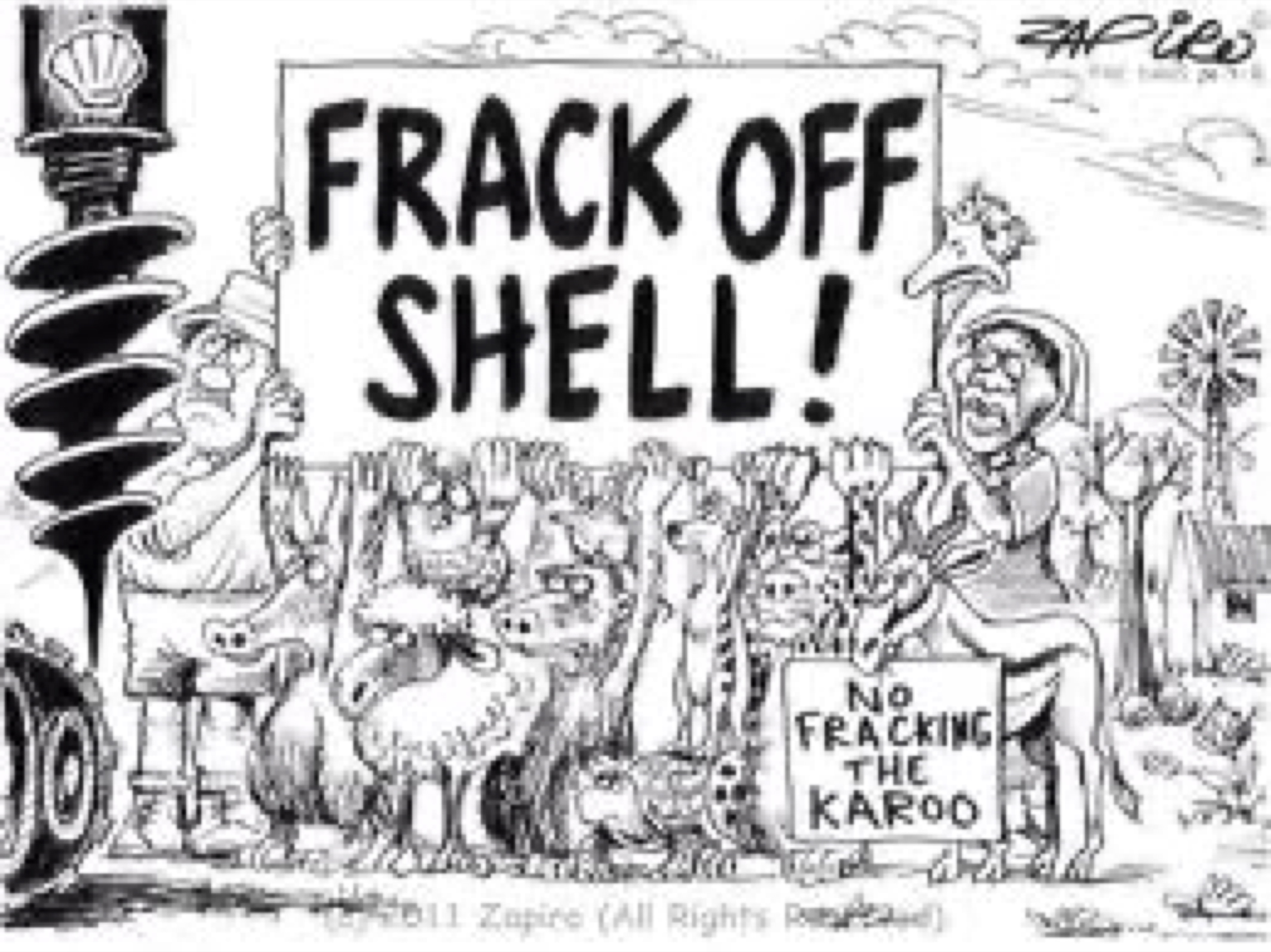 You might find it hard to believe about England (after the highest rainfall recorded this past winter for 248 years) but even this damp island can suffer from water shortages some years. They rely on that regular rainfall and don't have large reservoirs to fall back on.
The health risks of fracking
Less talked and written about are the health risks to both the fracking workers and the general public who live near the fracking sites. It is said that the air around these sites can be so filled with fumes that the local residents become sick and cancer rates rise.
Some of the chemicals used in fracking are known carcinogens but the concern is that so many are unknown, along with any dangers that accompany them. In addition, there can be a release of volatile organic compounds (VOCs) as well as leaked gases including methane.
Noise, vibration and diesel fumes from drilling operations, and from the literally thousands of truck trips necessitated by the fracking process, all add to the health risks of those who live in close proximity to fracking sites.
Meanwhile, new research from the National Institute of Environmental Health Sciences has found positive associations between fracking pollution and a higher prevalence of birth defects - including congenital heart defects (CHDs) and neural tube defects (NTDs).
You can find out more about this study here.
I conducted a bit of a poll with my friends on Facebook
I threw down the gauntlet to find out what they thought of fracking. Some had strong opinions but the majority (probably in line with the general public) had no apparent feelings either way.
Susan in Colorado said: "I think that fracking is not as dangerous as they report, and here it is providing the energy we need to rid ourselves of buying from other countries - that is a positive!"
Peggy in Maine commented: "This is one of most devastating operations on the planet." She went on to explain why, adding that property owners are required to sign non-disclosure agreements before they see a penny of any income from the lease, so they are muzzled and without recourse when things go wrong.
Paula in Spain asked: "If fracking is that toxic, don't you think it's going to affect the frackers as well? So fracking is a suicidal mission then?"
Maurya in the West Indies said: "I used to live in Pennsylvania, and I can tell you that fracking is even worse than described. The people in the Marcellus shale regions still have no drinking water. As to the frackers themselves suffering from the mess they have made, this never will happen. Their mansions are located far away from the scenes of devastation."
Elizabeth in New York was adamant: "I'm totally against it. It's grossly unregulated, polluting and ultimately, doesn't move us away from fossil fuel when we should be expanding green technology."
Petra in England had another point of view: "If we are all happy to consume regardless of the consequences then we should be more aware of the risks to the neighboring country providing the resource instead of adopting the "not in my back yard" mentality."
My own thoughts?
I fear it will all end badly if the growth of fracking continues and particularly if unregulated. I am very concerned about the toxic chemicals used, the effect on dwindling water supplies and the fact that those in favor are probably only in it for financial gain. As usual, it is a question of following the money...    
Sources:
http://www.inhabitots.com/new-study-confirms-close-proximity-to-fracking-wells-in-colorado-results-in-higher-incidence-of-birth-defects/ http://www.theguardian.com/environment/2014/feb/05/fracking-water-america-drought-oil-gas http://www.vancouverobserver.com/environment/buyout-packages-allegedly-silence-albertans-struck-industry-related-cancer http://www.post-gazette.com/local/south/2014/02/11/Gas-well-explodes-in-southeastern-Greene-County/stories/201402110126#ixzz2t2PMdViz http://billmoyers.com/2014/02/14/is-fracking-causing-earthquakes/ http://dontfrackcalifornia.org/frackingfaq/
Updated at: