Growing Sprouts at Home for Your Own Superfoods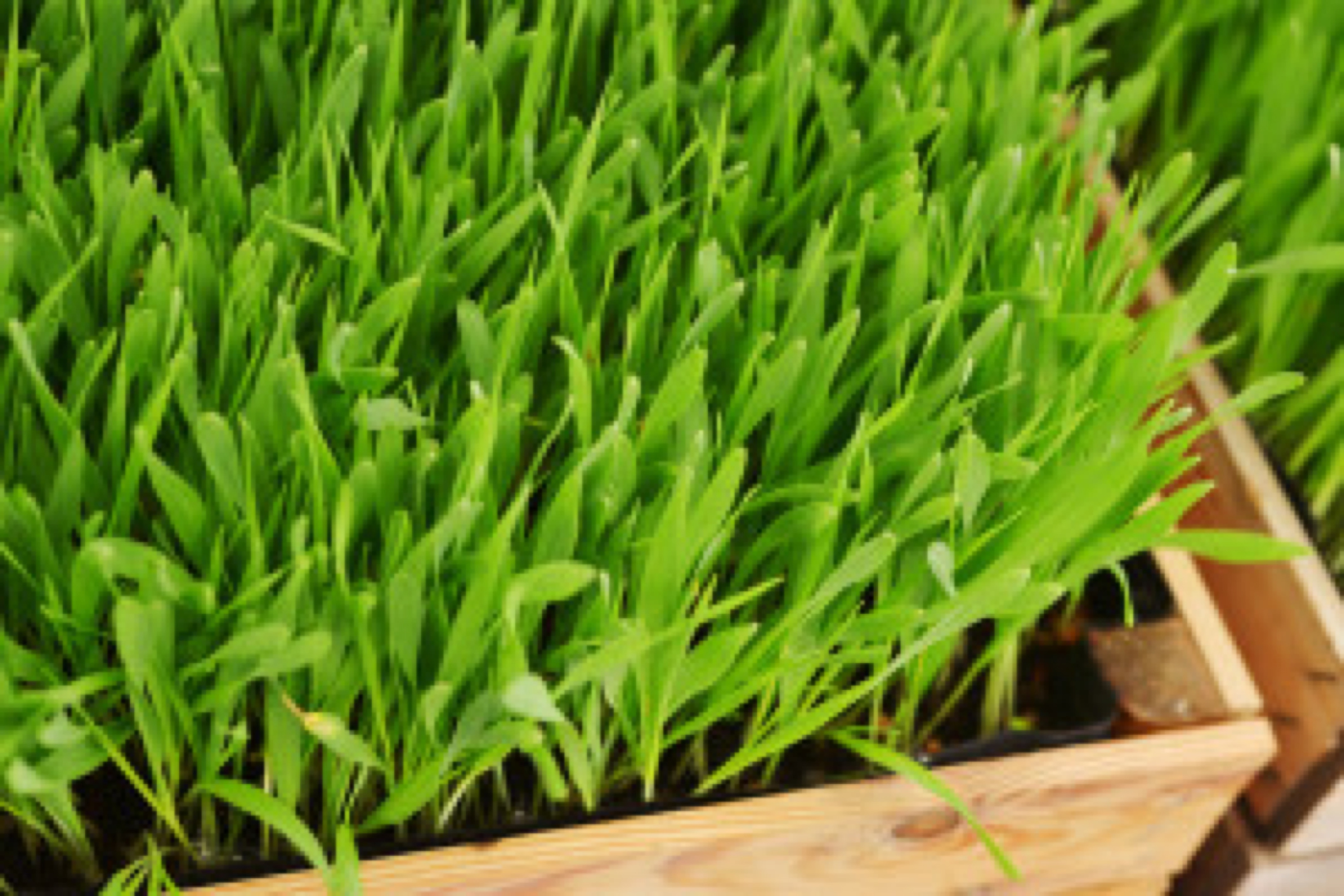 If you don't have a garden or enough space to grow your own vegetables, there is something else you can do for your health's sake – you can grow your own sprouts! You can grow them in your kitchen at home or even in an apartment. You don't need any land and you don't need sunlight.
Sprouts are an excellent source of digestible protein, fiber, enzymes, minerals and vitamins including vitamin C.
They are also full of antioxidants to fight cancer and are high density, raw, living super foods.
Sprouts deliver all the nutrients in such a way that the body can digest them easily.
They can be blended into a healthy smoothie or added to salads and sandwiches.
Just make sure you grow enough for a healthy helping every day!
So how do you go about growing your own sprouts?
Well there are several different options:
One of the easiest ways to grow sprouts at home is to grow them in soil. Use any shallow containers and some sterilized potting soil. If you choose barley, wheat or rye seeds, they will give you more than one crop and can be cut several times. Other seeds you can use are alfalfa, clover, mung bean, radish, Adzuki bean, lentils, lima bean, kale, cabbage, broccoli, sunflower, onion, teff, wheat grass, garbanzos, peas, kamut, peanut, quinoa, cress, arugula, fenugreek, flax and buckwheat.
Try to buy organic, untreated seed either from a good health food store or from mail order companies as often commercial seed from a garden center has been treated with chemical fungicides and pesticides as well as mercury coatings. Look for high-germination seeds packaged specially for sprouting.
Here is what you do
Soak the seeds overnight in lukewarm water.
In the morning, drain the water.
Place a layer of seed in your container which you have already pre-filled with moist soil.
Cover the seed with more moist soil and then cover the container with wrap.
Place in a warm, dark corner – in your kitchen if you have the space.
The seeds will begin to sprout in about 3-5 days and voila…
Using your kitchen scissors, cut off what you need for eating that day. The rest of the sprouts will keep on growing and you can harvest them on a daily basis.
Or you can use a Sprouting Bag
You put the seeds in a bag, soak them in water and then continue to re-soak them on a regular basis. Use a few drops of hydrogen peroxide in your sprout water to eliminate the growth of fungus, mold and bacteria in your sprouts.
Sprout bags with full instructions can be bought from www.sproutman.com along with other sprouting paraphernalia. Mr Sproutman has a 3 sprout bag special and they are made from raw natural hemp for durability and last for years. Sprout bags will grow any seed but they are especially good for all grains and beans.
A third way is with a sprouting machine
Another but more expensive option is to use the EasyGreen Automatic Sprouting Machine which you can buy online. This comes with an extended 3 year warranty and large tray size 13" x 15" plus 5 small trays that are 12" x 3" in size. The EasyGreen uses about 1 to 2 gallons per day and is a stand alone unit. It comes with an automated disinfecting cycle, to help maintain sanitary conditions, similar to commercial systems and of course full instructions.
Follow these 6 important points to grow sprouts in a jar
Rinse often (2 to 3 times per day)
Keep them moist, not wet
Keep them at room temperature
Give them air to breathe
Don't grow too many in one container
Keep them in a dark place
A glass canning jar works best and any size will do. Cover the top of the jar with muslin, cheese cloth or nylon mesh screen and secure with a rubber band. Add about 2 tablespoons of small seeds for a quart sized jar, and rinse the seeds in warm water. Drain and refill so that water is about an inch above the seeds. Let the seeds soak overnight and protect from light by covering the muslin top with a dish towel or place in a cupboard. Rinse 2 to 3 times per day for several days until they are ready to harvest.
Our human digestion system is enhanced by eating sprouts. Remember that broccoli sprouts are loaded with anti-cancer nutrients, mung bean sprouts are used in traditional Chinese cuisine, wheat grass sprouts are great for juicing your own wheat grass and radish sprouts are excellent for liver detoxification.
Whatever method you decide on, you will find it fun and a great way for fresh, cheap, natural and healthy eating.
Sources
Full report (all nutrients): 12201, Seeds, sesame seed kernels, dried (decorticated). (n.d.).
https://ndb.nal.usda.gov/ndb/foods/show?n1=%7BQv%3D1%7D&fg=&fgcd=&man=&lfacet=&count=&max=25&sort=c&qlookup=&offset=0&format=Full&new=&rptfrm=nl&ndbno=12201&nutrient1=511&nutrient2=&nutrient3=&subset=0&totCount=4962&measureby=m. (Accessed, 2 September 2021).
Gordon, B. (2019). Choose healthy fats.
https://www.eatright.org/food/nutrition/dietary-guidelines-and-myplate/choose-healthy-fats. (Accessed, 2 September 2021).
How does plant-forward (plant-based) eating benefit your health? (n.d.).
https://www.heart.org/en/healthy-living/healthy-eating/eat-smart/nutrition-basics/how-does-plant-forward-eating-benefit-your-health. (Accessed, 2 September 2021).
Jandacek R. J. (2017). Linoleic acid: A nutritional quandary. 
https://www.mdpi.com/2227-9032/5/2/25. (Accessed, 2 September 2021).
Updated at: