Healing Natural Oils & Two Ingredients For These Natural Beauty Products
We loved these two natural beauty products made with innovation and care using two of our own Healing Natural Oils products – H-Insomnia Formula and H-Headaches Formula.
The first is "Layered DIY Sugar Body Scrub" by Pam
It is featured in her blog
Simply Southern Mom.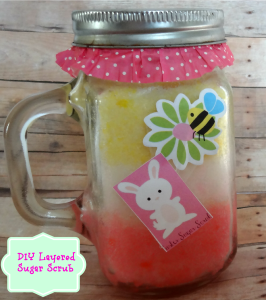 Amazingly, Pam tells us that her body scrub only takes ten minutes to prepare. Treat yourself or make as a special gift for someone near and dear to you. If you need to store it, the scrub will keep for two or three weeks in the refrigerator.
Ingredients
2 cups (16 ounces) granulated sugar
Instructions
In a medium size bowl, mix the sugar and melted coconut oil.
Add the essential oil and stir.
Divide the mixture evenly between three bowls.
Add pink food coloring into the first bowl until you have the color you would like (about five drops).
Add yellow food coloring to the second bowl of sugar and stir.
Leave one bowl white.
Layer the sugar scrub beginning with the pink into a pint jar. Be sure to press the mixture down firmly with a spoon so it is packed. Top with the white sugar mixture. Tap down firmly with a spoon. Repeat with the yellow sugar mixture.
Store in the fridge and remove when needed for a wonderful, stress relieving bath or shower.
The second is Ellen's Bath Bombs Recipe for Headache Relief
It is featured in her blog
The Socialite's Closet.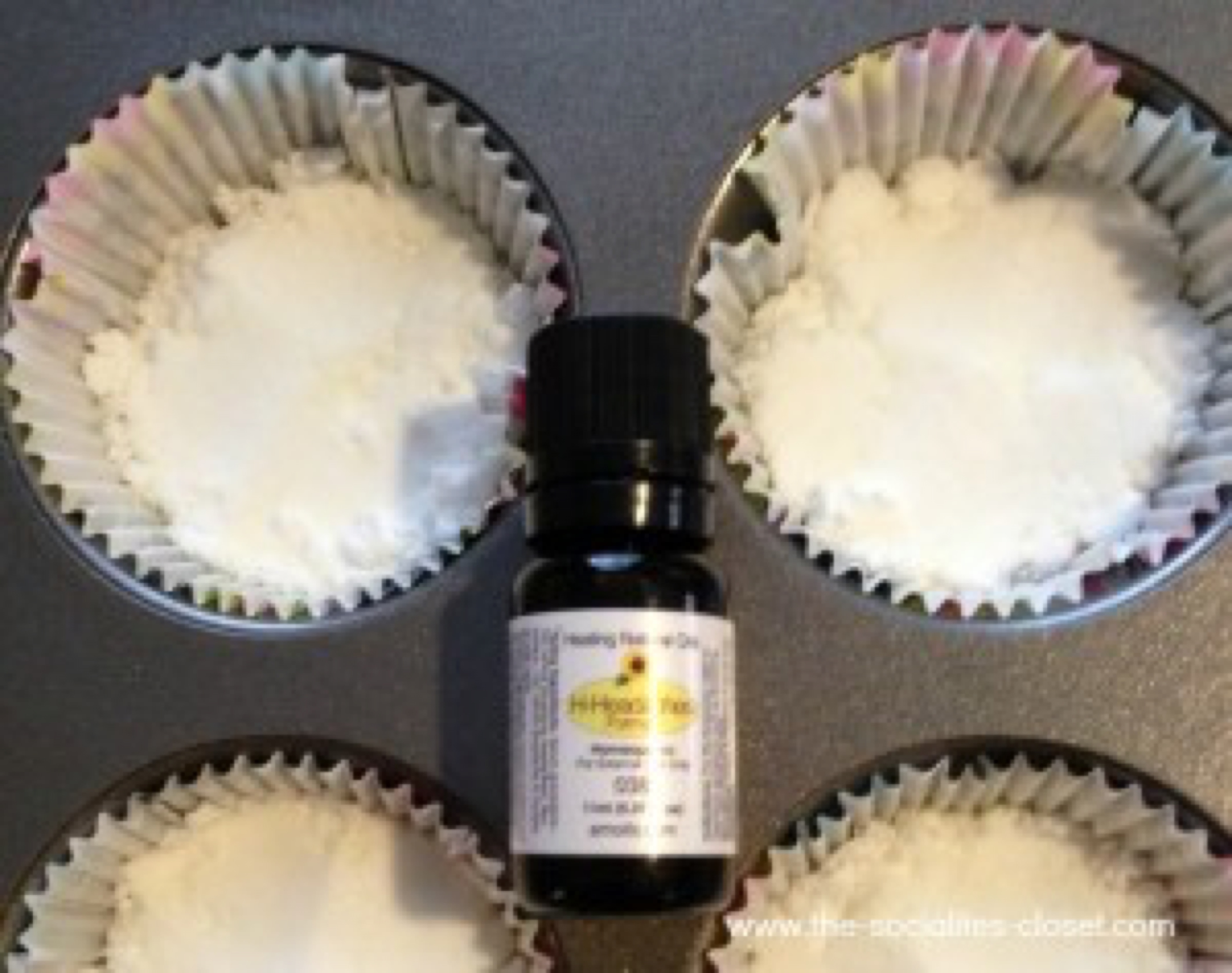 Ellen tells us that lavender and chamomile are two of her favorite essential oils to use for relaxation while rosemary essential oil is often used for pain relief. She agrees that the combination of these essential oils is a natural choice for headache relief due to stress or other causes. She suggests that to enjoy this essential oil blend during bath time, and to help with headache relief, you take time to to enjoy one of her bath bombs during a long soak in the tub.
You will need
1 cup of baking soda. (This is an added bonus for your skin plus the baking soda will help clean the bath tub afterwards!)
Cupcake liners and cupcake tin
Directions
Preheat oven to 350F.
Mix the baking soda and water just until it starts to come together. You can adjust the amount of water if you need to but only add enough until it starts to stay together.
Place the cupcake liners in the cupcake tins.
Divide the mixture between 4 liners, smoothing the top gently with a spoon.
Bake for about 20 minutes. Let cool completely and remove from cupcake liners.
You can safely store away for use later but before using the bath bombs add 2 or 3 drops of H-Headaches formula and toss into the bath or even the shower.
As Ellen says, and I know Pam will agree, "Homemade is not only better but less expensive!"