How to Have Health & Safety in the Bathroom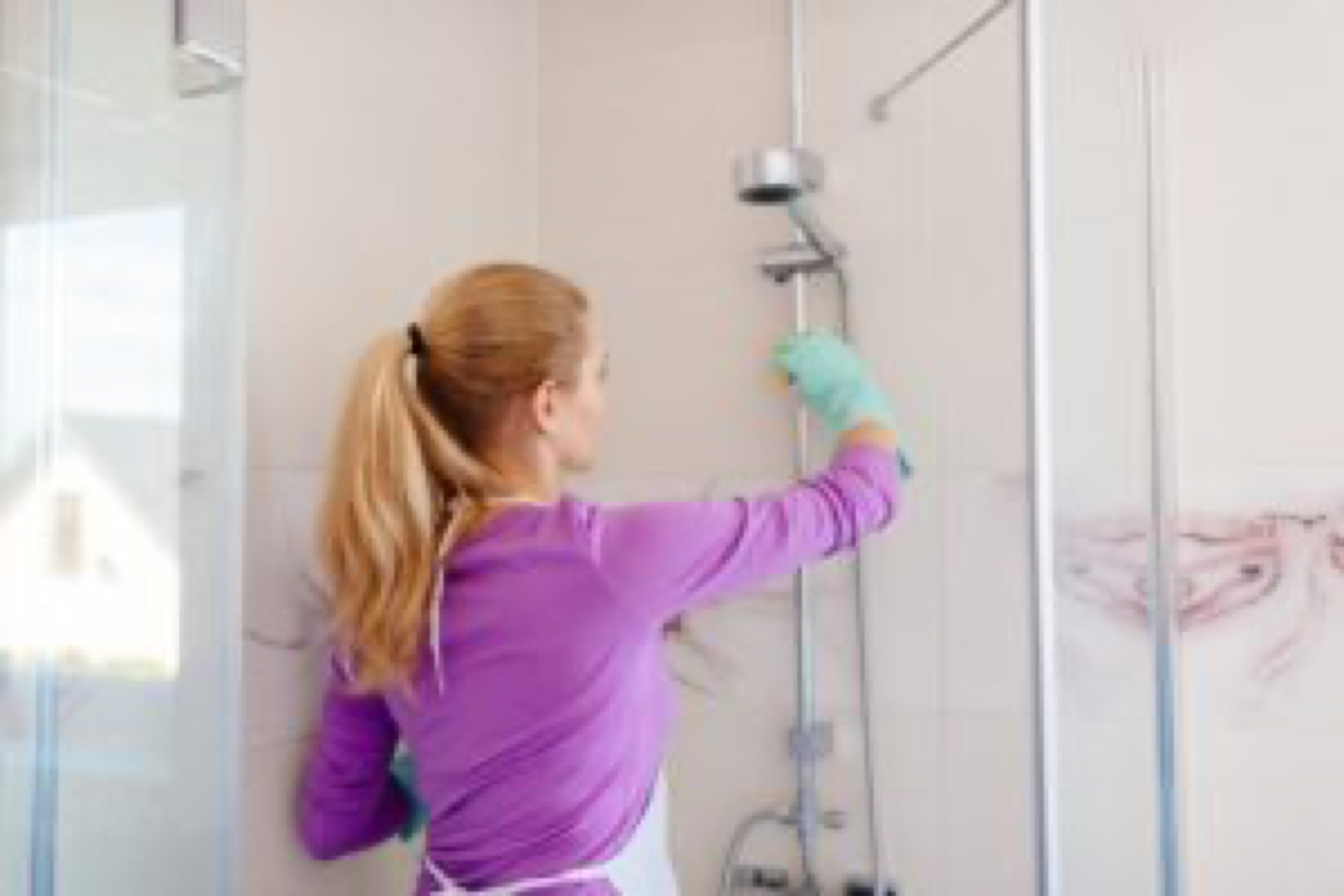 wash your hands frequently.
The bathtub and shower curtain. Give the bathtub and the shower a good clean at least once a week and replace that shower curtain every three months. A biofilm can form on the shower walls and the sides of the bathtub which a mechanical brush will effectively remove. Changing the shower curtain so frequently is necessary because mold is likely to build up from leftover shower moisture - and that build up of mold can be the cause of sneezing fits and headaches.
The bath mat. This should be cleaned every week and replaced every three months if it is in an area of high traffic. In the case of thick bath mats, ensure they are completely dry after use.
The Toilet. Clean well at least once a week but change to daily, or even more frequently, if anyone using it has a tummy bug of any type.
Sink/faucet and knobs. The sink is usually content with a good scrub at least once a week but it is the faucet spouts and knobs that should be done daily. The more people touching them, the easier it is for germs to build up.
Towels. Even though we may think that towels are clean because they are drying clean hands and bodies, they can become a breeding ground for bacteria especially when they are not hung up to dry properly or if they are not washed often enough. If they are hanging close to a toilet, they may well be a catching place for fecal matter too!
Toothbrush and holder. Toothbrushes (regular) or brush heads (if electric) should be replaced every three months and kept clean. And then there is that mug or glass sitting there as a home for your toothbrush. If you don't clean that at least every week, it becomes a receptacle for stagnant, slimy residue from the handle of your brush!
Mirror and medicine cabinet. The good news is that these are probably the cleanest areas in the bathroom and can just be wiped down and cleaned as part of the weekly bathroom spruce up.
Floors and walls. Again include in your weekly general clean, using a mild disinfectant to wipe the walls (vinegar makes an eco-friendly alternative) and to mop the floors.
Light switches and doorknobs. If you have heavy traffic through your bathroom(s), then it is a good idea to treat the switches and doorknobs in the same way as your faucets and knobs - a careful clean every day.
And there is more help!
Once you get into the habit of having a regular cleaning schedule for your bathroom (whether you have just one, two or more), it won't seem such a chore. And take a look online or at your local hardware store because there are so many cleaning products, gadgets and accessories out there to make life a lot easier for you.
Of course, the bathroom should be a special place of relaxation and rejuvenation too...