This Is A Modern Version Of A Bed Of Nails To Treat All Types Of Aches & Pains | Amoils.com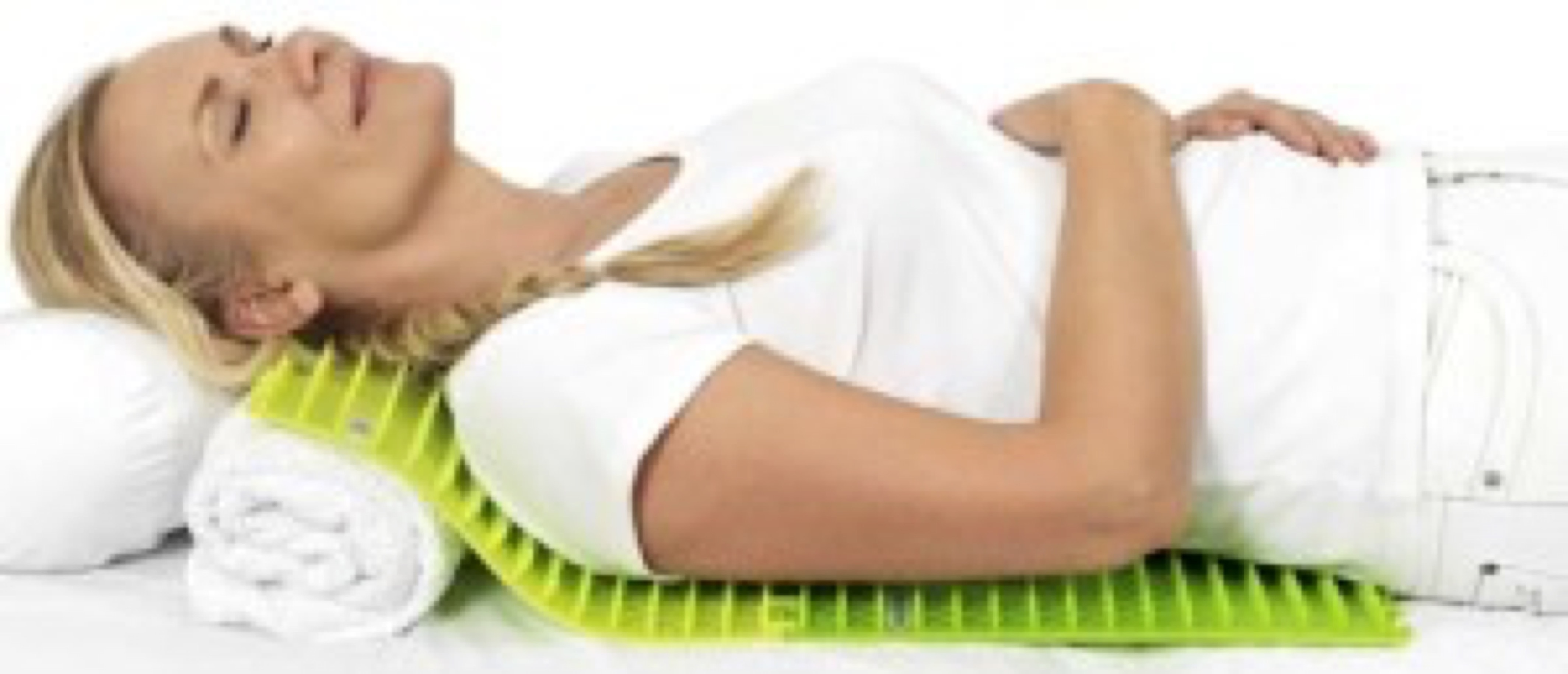 There is a product from Sweden that is being marketed world wide. Called the Swedish Acupressure Spike Mat, it is a backache healer which is currently undergoing scientific study at Karlstad University in Sweden. Apparently, these studies have shown promising results with volunteer participants are claiming that they are noticing reduced pain since using the mats.
Good sales figures!
Although the final results of the study will only be available in another year, some 80 000 of these mats have been sold in Sweden during 2010. Anette Kjellgren, Associate Professor of Psychology at the
Karlstad University
, has led a study where pain patients had an opportunity to try out the spike mat. She says: "
What we found in the study was that pain peaks were truncated. This difference was sufficiently great to be significant as we researchers say, that is, big enough to be measured and established statistically. The spike mat thus appears not to help patients' constant dull pain, but it can offer some relief for powerful pain attacks."
These mats are eco friendly as they are made from recyclable materials
The mat is marketed as being useful for alleviating pain and
headaches
, soothing tired and aching muscles and even combating
insomnia.
It has been developed to be used for a number of back-related ailments such as slipped discs, stiffness, lower back pain, stress, tense muscles, knots, chronic aches and pains, whiplash and fibromyalgia. The mat is used by many professional specialists to treat and relax their clients when they need therapy.
There are two types of spike mats to choose from
The classic model which has hard plastic spikes to work deep into the muscles.
The soft model which as the name suggests is less intense and is recommended for the neck as well as people with sensitive skin. If you prefer the sound of the soft model, this can also be used on the neck, back, lower back, buttocks and thighs.
It is easy to increase the intensity of the spikes' pressure by using the mat on bare skin or to decrease it by wearing a T-shirt. Proving very popular with all kinds of athletes either for sports injuries or to use as a muscle relaxation after a good work out, this mat was voted the best Christmas gift in Sweden last year.
Harmless "bed of nails"
The developers of the mat call it their "bed of nails" but the difference is that the "nails" of the mat have a rounded tip and cannot harm you. They suggest that for added benefits, you lie on the mat for 20-40 minutes as needed, preferably at least a couple of times a week or even every day. The experience should feel "pleasantly painful" to achieve its effect. They point out that everyone has different pain thresholds, so most people will need to adjust the effect by putting a towel or thin cloth on the mat to soften the pressure of the "nails". Find out more about this innovative mat
here
.
Sounds like an easy way to benefit your health, relieve pain and to relax.