How To Get The Toxins Out Of Your Baby's Laundry | Amoils.com
[caption id="attachment_21391" align="alignright" width="300"]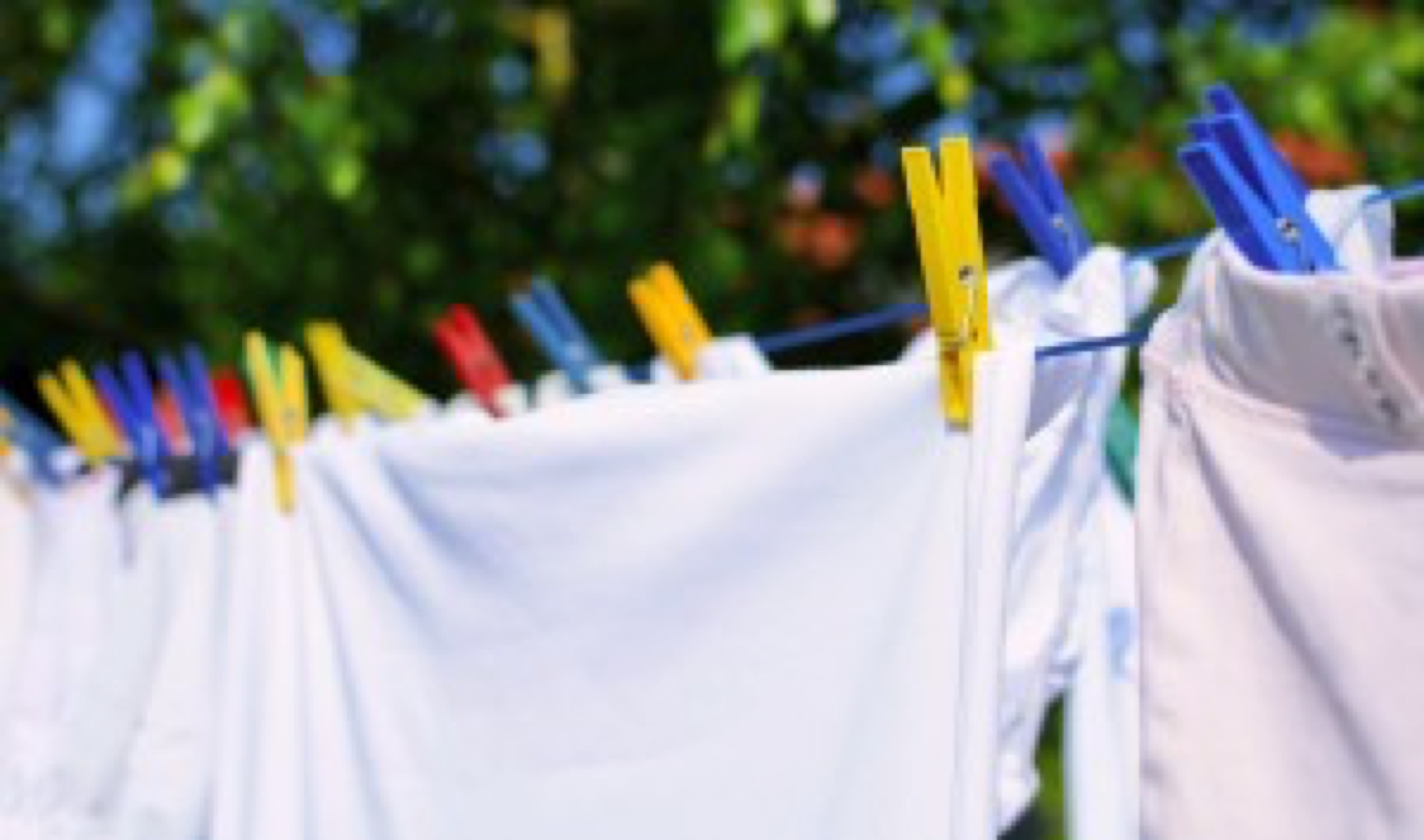 .[/caption] It's time to make our everyday world less toxic and one of the ways is to change how you do your laundry and to start using more natural laundry products. In her
Natural Moms Blog,
the writer, Lexi, says that even many of the special baby laundry detergents sold in stores contain heavy perfumes and dyes that can cause allergy or irritate baby's delicate skin. She writes: "
I have recently discovered soap nuts, an all-natural and allergen-free laundry detergent that comes from a plant. It's scent-free and strips baby cloth diapers of residue. Plus, you can use soap nuts up to 4 times, for significant savings. Many mothers swear by Charlie's Soap particularly for cloth diapers. It is made of completely natural ingredients and does not contain any ingredients that could cause allergies or build up in baby's clothes and diapers.
It's also important to wash new baby clothing thoroughly (preferably in hot water, twice) to remove any formaldehyde and other chemicals that manufacturers add to keep the clothing looking pressed and "new" while in the store.
The objective in doing your laundry is no doubt to get your clothes clean and smelling fresh. The supermarket aisles are filled with hundreds of products that claim to do the best job in helping you accomplish that. Not only are they supposed to clean your clothes, they also claim to make your laundry smell like spring flowers, fresh picked berries or even refreshing rain.
It is ironic then that many conventional laundry detergents unintentionally, and many times even intentionally, leave residues on your clothing. These residues are the byproducts of the numerous chemicals that these detergents contain and these chemical residues are anything but healthy for your laundry. They are not particularly healthy for your family either.
For example many of the chemicals in dryer sheets designed to keep your clothes wrinkle and static free have been linked to cancer. Use a vinegar rinse while clothes are in the wash instead or use a small sachet of dried lavender in the dryer."
Lexi mentions vinegar in her blog and though you might not think of it as a laundry product, you could be surprised at the benefits of keeping a bottle of vinegar in your laundry room.
Helpful tips using vinegar
If you add 1/2 to one cup of white vinegar to the final rinse water, this reduces the detergent remaining in clothes, making them softer and fresher.
Vinegar is inexpensive making it a viable fabric softener substitute to reduce static electricity.
Vinegar is famous for its odor reducing properties so adding it to the rinse water of a stinky load of laundry (and we all have such a load from time to time) will work well.
Vinegar is also touted as a great stain remover for certain stains, such as fruit stains, wine, coffee and tea - just soak any stained item in full strength vinegar for about an hour before washing as usual.
Getting back to commercial laundry products and the chemical and toxic residues they leave behind, there are fortunately plenty of natural or eco-friendly laundry detergent options now available so it should not be too difficult to find one that works for you.
Eco friendly laundry products
My own family uses Seventh Generation laundry products. This company has been around for about 20 years and were one of the first self-declared "socially responsible" companies. They manufacture many eco-friendly products and offer a good variety of choices for eco-friendly households. Their laundry products include: chlorine free bleach, delicate care laundry detergent, natural concentrated baby laundry liquid, natural concentrated laundry liquid, natural fabric softener, natural powdered laundry and natural fabric softener sheets. Their slogan says:
Natural Laundry Care – Tough on Stains, Gentle on your Clothes and on the Environment
. If you need supplies, you can go on to their
web site
, it will list a local store near to you plus online suppliers as well as their own online store. Of course, there are many others to choose from if you do your own research.
When looking at laundry products, here are some points to bear in mind
Commercial laundry products are full of synthetic fragrances so try not to use these but change to natural products that use essential oils as a natural fragrance.
Another problem area is detergents with fabric softeners which also leave residues. Think of changing to a natural fabric softener instead or using dryer balls.
Avoid detergents with optical brighteners as these are specially designed to leave a residue on the surface of your laundry. You only have to look at your clean laundry under a black light after using such a detergent and you will see that your clothing glows. This optical brightener is added to detergents to give the appearance of cleaner and brighter laundry but the residue from the chemicals used can cause skin irritations and allergic reactions.
Remember that all commercial detergents are made with petrochemical ingredients whereas a soap based cleaner can be made with natural oils and minerals. As with food products, you need to check out ingredients to ensure the safety of your family.
For brightening clothes, you can use a solution of 1 part hydrogen peroxide to 8 parts cold water before washing or a half cup of lemon juice and baking soda will give the same result.
Instead of harsh commercial stain removers, use a baking soda paste to scrub and pre-treat stains.
List of chemicals on product labels
In closing, a University of Washington study of top-selling commercial laundry products and air fresheners found the products emitted dozens of different chemicals with all 6 products tested giving off at least one chemcial regulated as toxic or hazardous under federal laws. And yet none of those chemicals was listed on the product labels. This makes a mockery of consumers being able to check a list of ingredients. Leading the
study
was Anne Steinemann, a UW professor of civil and environmental engineering and of public affairs. She said "
I was surprised by both the number and the potential toxicity of the chemicals that were found."
The chemicals included acetone (the active ingredient in paint thinner and nail-polish remover); limonene (a molecule with a citrus scent); and acetaldehyde, chloromethane and 1,4-dioxane. Professor Steinemann went on to say: "
Nearly 100 volatile organic compounds were emitted from these six products, and none were listed on any product label. Plus, five of the six products emitted one or more carcinogenic 'hazardous air pollutants,' which are considered by the Environmental Protection Agency to have no safe exposure leve
l."
Isn't time to take the cancer out of your laundry?