How To Make Eco-Friendly Wet Wipes & Other Suggestions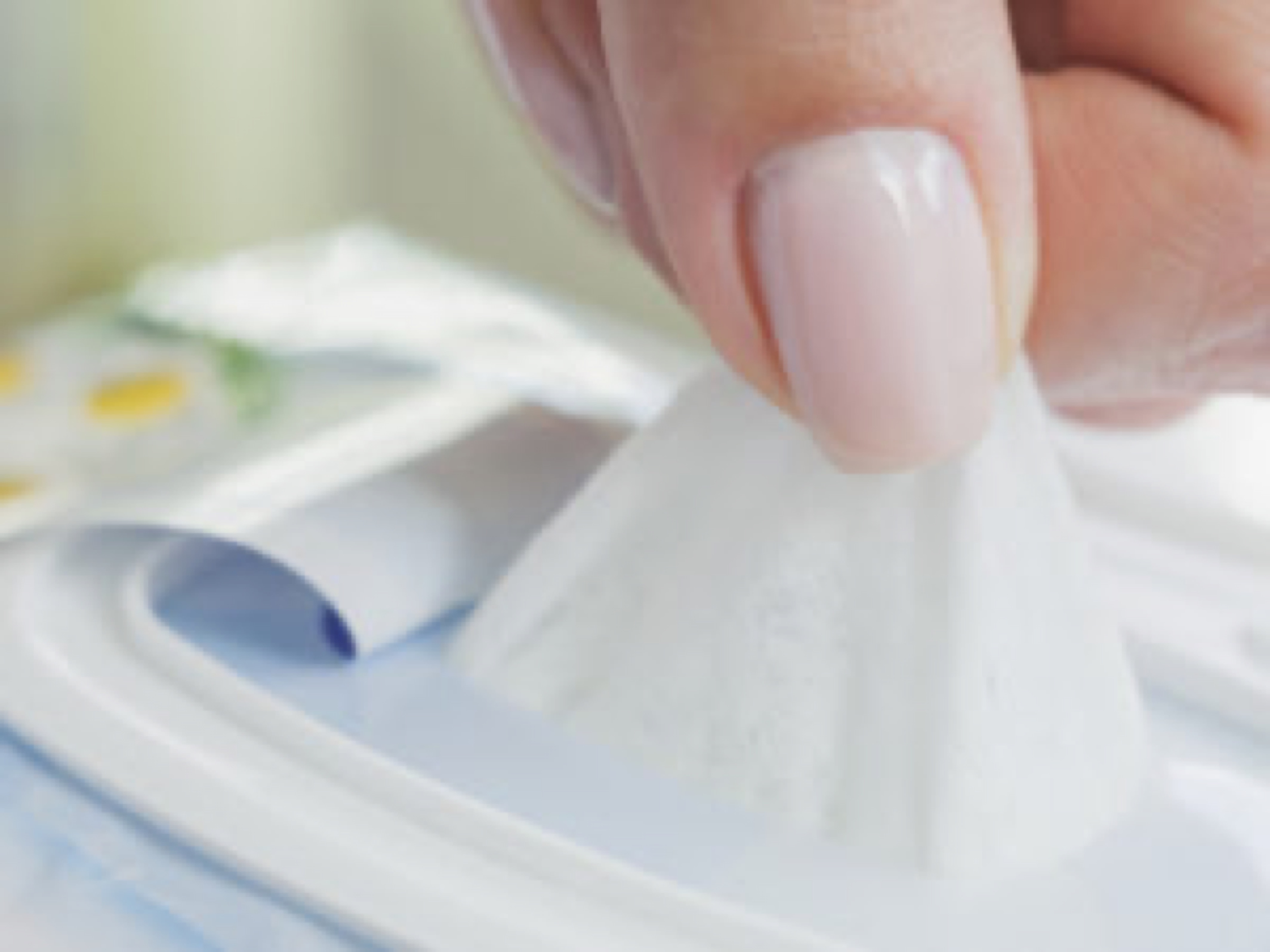 wet wipes are causing watery waste havoc
. Once reserved for babies, now adults and children are using wipes in their millions – leading to massive sewer problems in the western world. Experts say that mislabeling is to blame. Although often labeled as
flushable
wipes, this is far from true. Wet wipes are designed to stay wet and of course these non woven cloths do just that, retaining their original format and getting stuck in pipes and sewer machinery. They can create massive, extensive and expensive clogs both in home plumbing systems as fell as further along the line. Wipes make up a large part of the lives of modern consumers and are used for household cleaning, makeup removal, hand sanitation, sunscreen application and more. The wipes market has been growing at 6% to 7% annually for the past ten years and is predicted to continue in the same way for years to come. We have also written about how wet wipes could be putting
babies and young children at risk of allergic reactions.
This is because their use could create a breach or break in the skin's natural protective coat, making it more sensitive to chemicals.
But there are different solutions...
You can make your own wet wipes at home and they will not pose any threat to the environment. The ingredients include good old fashioned Castile soap and essential oils for their disinfecting properties. See recipe below.
You can buy Ode to Clean wipes that are made entirely of plant starch, oxygen and water, meaning they don't leave behind any chemical residue and making them safe to use on dirty counter tops, yoga mats, sinks or even your face. A cleaning kit can be found on odetoclean.com.
You can invest in reusable cotton pads, using them with warm water and cleanser to remove make-up before adding them to your regular washing cycle with your clothes.
For sticky fingers and grubby faces in children when at home, keep a damp towel or face cloth close by to use when needed.
You can use microfiber cloths with cleaning sprays to wipe down surfaces, bathrooms and kitchens. As they are much tougher than wet wipes, you can scrub even the most stubborn stains away.
You can add a dash of cleansing foam to pre-moisten your toilet paper. Just as effective as a wet wipe but so much kinder on the plumbing and sewer systems. Remember the three Ps rule for flushing - pee, poo and paper only.
Try switching to reusable baby wipes for babies and young children. They're super soft on faces, bums and tums - and they can be washed in the washing machine.
How to make your own wet wipes at home
Paper towel roll
1 1/2 cups distilled water
1 tablespoon baby Castile soap or baby wash (keep this gentle to avoid skin irritation, especially if regularly using on faces and bums)
1 tablespoon aloe Vera gel
1 teaspoon of a light oil such as grapeseed or sweet almond
5 drops tea tree essentials oil
10 drops lavender essential oil
Plastic container with lid to fit half a roll of paper towel
Cut the roll of paper towel in half - a serrated bread knife works the best.
Whisk together the liquid ingredients.
With the cut side down, put the paper towels in the storage container.
Pour the solution over the wipes, ensuring you cover all of the paper towels.
Close the container and let the solution soak into the wipes for a couple of hours.
Remove the center cardboard piece. This will pull out the first wipe. Continue to pull the wipes from the center when needed.
Replace the lid after each use to keep the wipes from drying out. If they do dry out you can add a bit more water to re-moisten.