How the Menopause Can Affect & Age Our Skin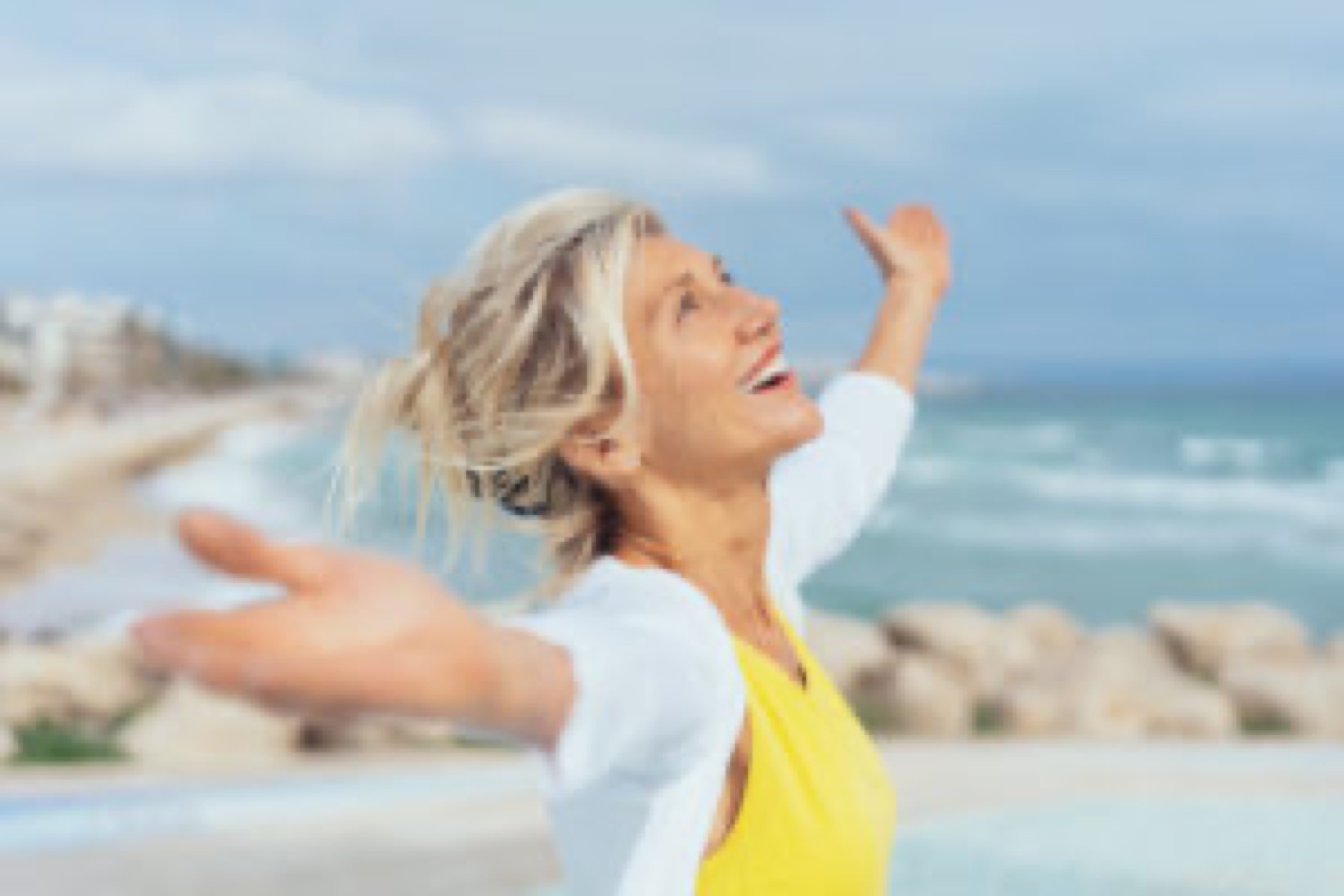 As we age, our skin can change.

It can be because of aging or it can also be because of going through the menopause.

And sometimes, we may notice that any changes in our skin are being accelerated.

While wrinkles, dryness and dullness can all be part of the changes, they are not going to make us feel better about ourselves.
There are two types of skin aging - extrinsic and intrinsic
Extrinsic skin aging is caused by external factors - ones such as damage caused by the sun and pollution. On the other hand, Intrinsic skin aging is the natural process we all go through as we get older – we lose collagen which is what keeps our skin firm. At the same time, our skin hydration and cell turnover naturally decrease too. Although our skin very gradually ages from age 18, during and after menopause low oestrogen levels cause the natural skin aging process to rapidly accelerate, leading to a number of skin changes including increased sagging, more wrinkles and a loss of plumpness and hydration which all contribute to that older looking skin we are desperate to avoid.
These are the ways you can halt that change in your skin
Protecting the skin on your face from the sun
While it is vital to ensure sufficient sunlight on as much of your body as possible to prevent vitamin D deficiency, keep your face out of the sun and then move the rest of your body into the shade after some twenty minutes in the sun or until the skin starts to turn a light pink (if you are fair skinned). We all have few melanocytes in our skin as we age. These are the cells which contain the protective pigment "melanin" released to protect our skin against the harmful UV rays of the sun. Commercial sun screens are not recommended but you can use a natural sunscreen which comes without the toxic side effects.
Staying hydrated
Dehydration can contribute to older, tired-looking skin so please remember to drink plenty of water, one way is to sip water throughout the day to keep your skin plumped and hydrated.
Eating in a healthy way
The food we eat plays a big role in the health of our skin, so make sure you're eating plenty of fruit and vegetables each day. Antioxidants, vitamins and various minerals help to regulate our cells and stop the breakdown of collagen and elastin, which in turn helps keep our skin firm, healthy-looking and vibrant.
Introducing a natural skincare regime
If you have been using the same skin care products for years, look at switching to more natural ones to help your changing skin after the start of menopause. Make sure that your skin receives all the nutrients it needs and that those nutrients are absorbed and used effectively. This can be achieved by keeping your blood circulation active with movement and exercise. In the morning... Simply Cleansing Oil to clean, refresh and tone while promoting a clear and lustrous skin. Simply Face Oil to nourish, moisturize and improve skin elasticity. For night time use... Simply Cleansing Oil again, repeating the morning cleansing ritual. Simply Eye Serum to moisturize, rejuvenate and enhance the skin around your eyes naturally while targeting any dark circles or bags under the eyes. Simply Neck Firming Oil to lift, tone and tighten with this non greasy formula for the neck and décolletage. H-Glow Formula to help reduce the look of fine lines gently while effectively smoothing the skin naturally. Alternate the H-Glow Formula with Simply Skin Vitamin Oil to feed the delicate skin on your face with this one of a kind nutritional blend of oils. This product is rich in antioxidants, vitamins, minerals and Omega fatty acids. All our natural skin care products (with essential oils) will effectively and safely reinvigorate the natural function of your skin, targeting any causes of aging in the skin and more affected by the menopause - including dryness, wrinkling, dullness and sagging.