Mouth-Watering Watermelon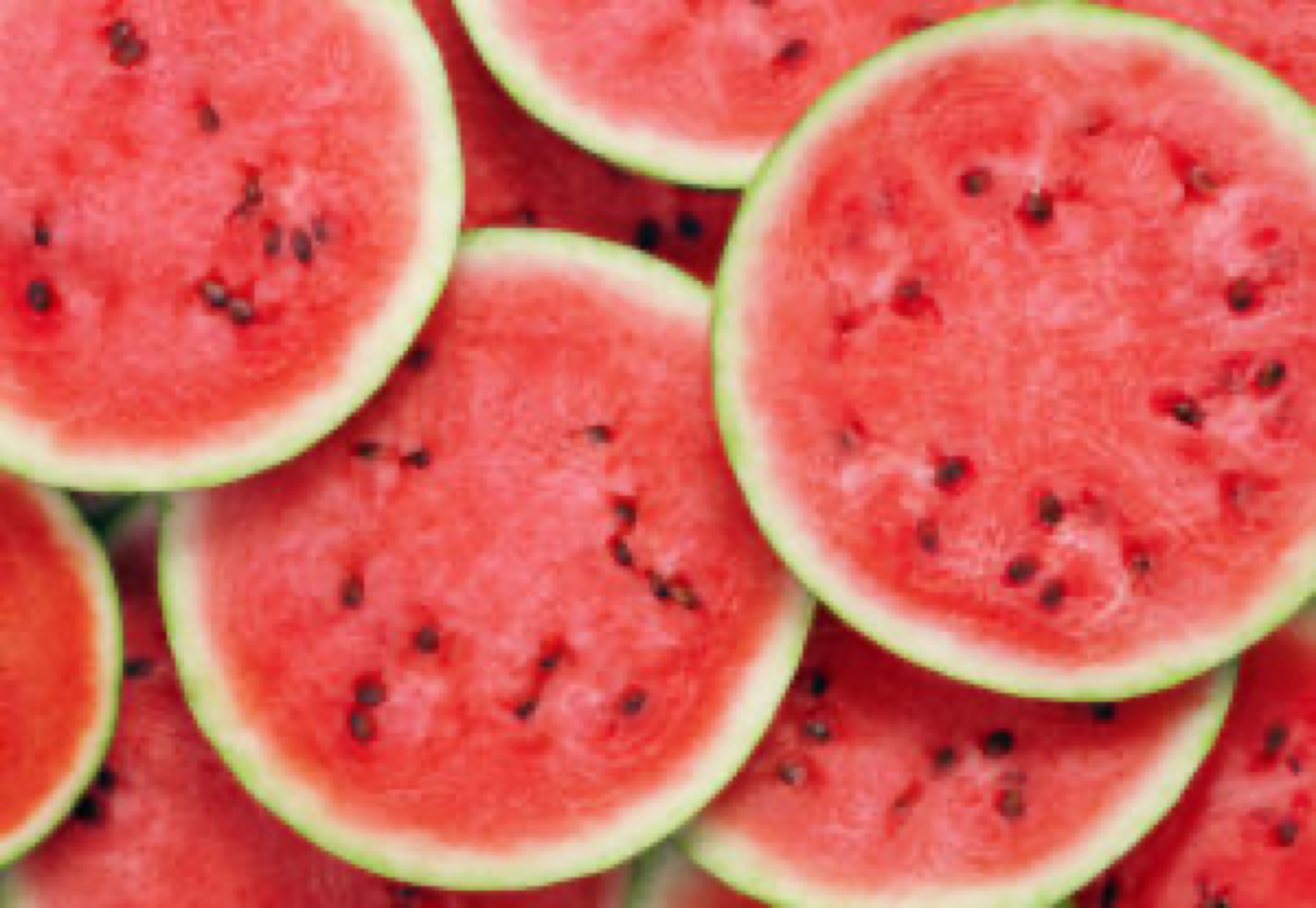 rheumatoid arthritis.
There are other health benefits when you include plenty of watermelon in your diet
Watermelon helps to get rid of unwanted bacteria while cleansing the kidneys.
Don't discard the seeds as they can ease the elimination of kidney stones. Achieve this by crushing a tablespoon of the seeds, steep them in boiling water and then use as a drink.
Eating watermelon regularly helps to lower blood pressure while stimulating the blood's circulation.
Watermelon is rich in vitamin C with all the benefits that can bring.
The water and fiber in watermelon helps relieve constipation and prevent hemorrhoids.
Watermelons are rich in antioxidants.
Watermelon makes the perfect cooling antidote to the hot flashes suffered by some women during the menopause.
Potassium and magnesium are other beneficial nutrients, relieving muscle pain and playing a role in recovery.
Watermelons eliminate ammonia from the liver and cleanse the entire body.
Different ways to consume watermelon
Apart from cutting watermelon into bite sized chunks or easy to eat slices, there are many other ways in which you can consume watermelon.
You can make watermelon strips by cutting the fruit in half, placing the section flat side down before cutting multiple horizontal and
vertical strips so that it looks like you have little squares on the shell. It is then easy to remove. You can make watermelon into a juice or even a cocktail. And you can use that same juice to make watermelon popsicles. And how about a watermelon cake? The hardest part is probably having to cut a watermelon into a cake shape! You can find the recipe right
here
. And if you still need some more ideas,
this site
will give you plenty to try!