Our Top Tips for Freezer Management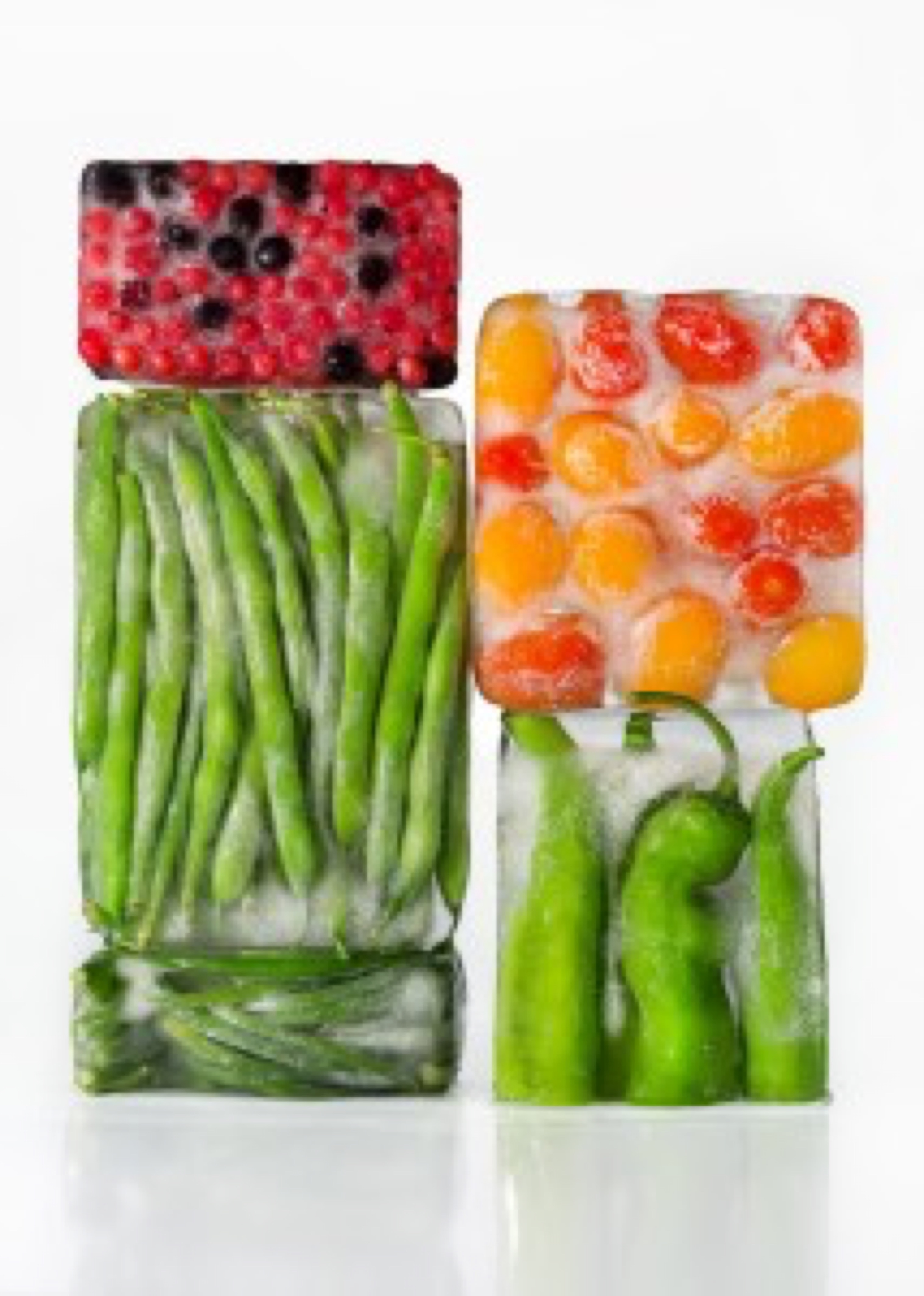 Food waste is a huge problem in the western world. Using a freezer can add to this problem where people place items in the freezer, forget what they are or how long they have been there and then just throw them away anyway. But a freezer can also provide a solution for
avoiding food waste
and we will tell you how below…
Using a freezer is a "pause button" for food
Here are some important points to remember:
Your food and its nutritional value goes into a holding pattern when it is stored in the freezer.
You can safely continue freezing food up to the "use by" date if you want to move it from the refrigerator to the freezer while bearing in mind that the point of freezing is to keep food at its prime.
Meat between 3 to 6 months is absolutely fine but, longer than that, the quality will start to deteriorate.
Freeze double cream (but lightly whip first). Butter and margarine can be frozen for 3 months while grated cheese (even longer for up to 4 months) can even be used straight from the freezer. Milk will freeze and can be safely used up to a month later. Defrost in the refrigerator and shake well before using.
Most bread, except crusty varieties such as French bread, will freeze well for up to 3 months plus sliced bread can be toasted from frozen.
Raw pastry will freeze for for 6 months and takes just 1 hour to thaw.
If you are using just yolks in a recipe (for example mayonnaise) then egg whites can be frozen in a plastic bag just as they are.. You can even keep adding to them, making sure to keep a tally on how many are in the bag. How about meringues with those egg whites. I share my own delicious and decadent recipe at the foot of this post!
The principles of successful freezing
1. Cool foods before you freeze them. Freezing food when hot will only increase the temperature of the freezer and could cause other foods to start defrosting. 2. Never re-freeze anything. Even if the food was frozen raw and then cooked, to be extra safe it still shouldn't be re-frozen. 3. A full freezer is more economical to run. This is because the cold air doesn't need to circulate so much, so less power is needed. If you have lots of space free, fill with everyday items such as sliced bread, frozen veggies or even ice cubes. 4. Always make sure to wrap foods correctly or put into sealed containers to avoid freezer-burn. 5. Always think about freezing food in realistically sized portions for your family. 6. Have a system for freezing. For example, buy a blue marker for raw foods and a red marker for cooked food and label clearly, adding the date when frozen. If you can build up a supply of plastic containers, it makes storage and stacking easier. 7. Defrosting is a must. If yours does not defrost automatically, make sure you do so manually if ice builds up. The frozen food can safely be kept in the refrigerator while you sort it out as most things will remain frozen in the fridge for a couple of hours while the freezer defrosts. 8. Power cut emergency? Don't be tempted to open the door because food can happily remain frozen in the freezer for roughly 24 hours.
What not to freeze?
These foods are not freezer friendly:
Raw eggs in the shells because these will expand and crack.
Hard boiled eggs go rubbery.
Vegetables with a high water content including lettuce, cucumber, bean sprouts and radishes. They will go limp and mushy.
Soft herbs such as parsley, basil and chives will go brown. But you can chop up herbs and freeze them in olive oil in ice cube trays.
Egg-based sauces are unsuitable because they will separate and curdle.
Plain yogurt, low-fat cream cheese, single cream and cottage cheese go watery when frozen.
Freezing your harvest bounty
We grow lots of our
own vegetables during the summer months
with plenty to spare, making it ideal to freeze the extra to use during the winter months. When properly frozen, vegetables retain all their flavor and nutrients. In a large pan of water, boil a handful of vegetables at a time for 30 seconds to stop them going brown when frozen. Using a slotted spoon, scoop them out into a bowl of heavily iced water. Once chilled, drain the vegetables and transfer to a freezer bag or container. When the time comes, cook the vegetables from frozen in a large pan of boiling water. Do not steam, as they tend to go soggy.
That promised recipe for meringues!
This makes a good sized batch of meringues but you can easily half the quantities for a smaller supply.
Heat oven to 350 degrees F or 180 degrees C.
Beat up 8 egg whites (need to be stiff enough so that when you turn the bowl over, they stay in!)
Slowly add 16 oz of castor sugar ("superfine sugar" in the USA) while beating all the time until the mixture has a shiny texture.
Then fold in 2 teaspoons of vinegar and 2 teaspoons vanilla.
Spoon high individual meringues on to greased baking paper on baking sheet and put into oven for 2 hours BUT at the same time, turn oven to low. You can also use the mixture to make a flan case with high sides to serve with fruit, cream or ice cream. Check after 2 hours and turn the oven off. Sometimes best to leave in the oven to cool slowly. The meringues should be firm on the outside and chewy on the inside.
Serve with whipped cream for a delicious, decadent, dessert!