Perfect Plums Are Popular & Plentiful | Amoils.com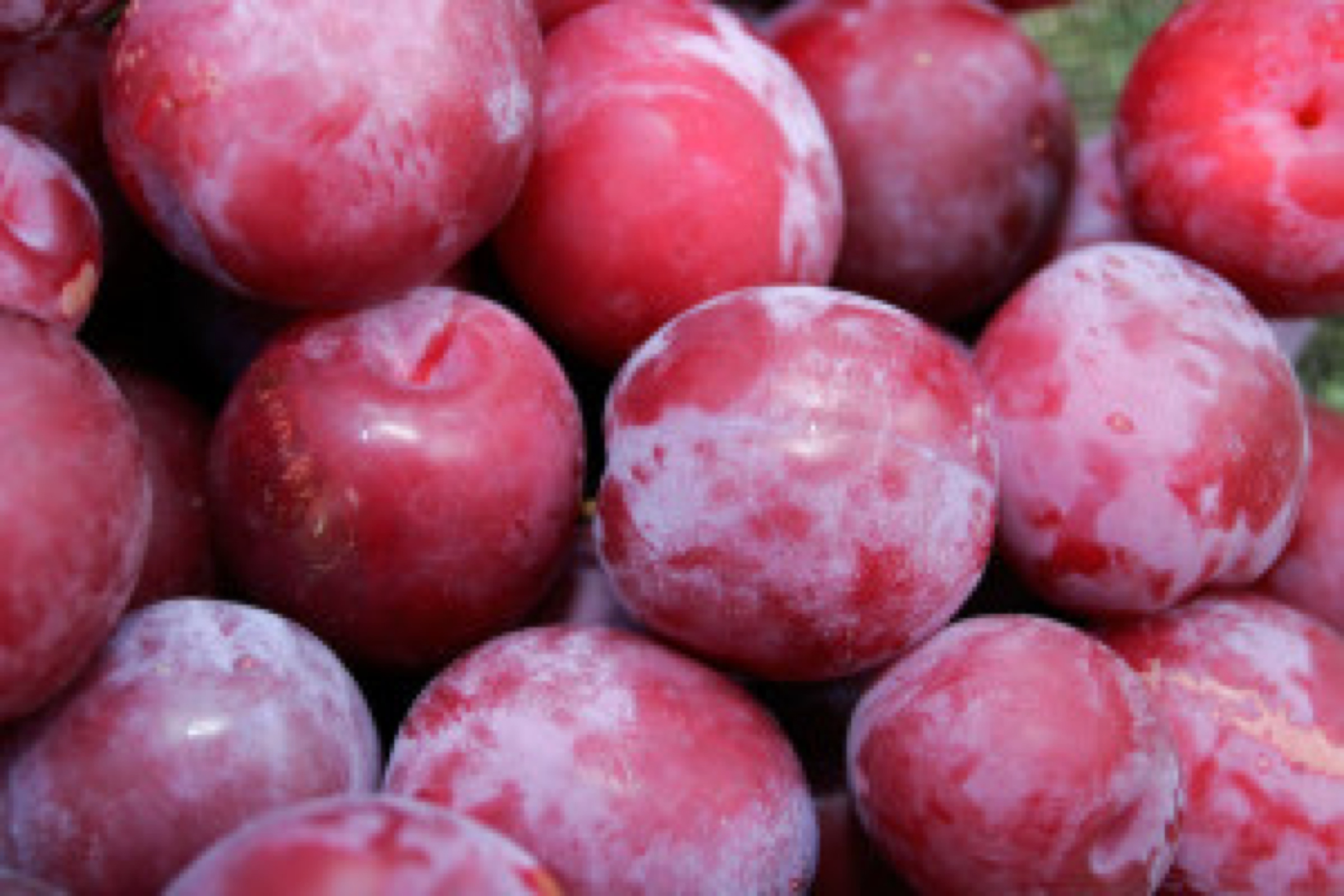 hemorrhoids
and
anal fissures
which are often caused by constipation. Along with dietary fiber, are sorbitol, and isatin that are known to help keep you regular. Both plums and the dried version - prunes – act as an effective and natural laxative. 3. Fresh plums, especially the yellow Mirabelle type, are a very good source of vitamin A and beta carotene, giving your eyesight a boost. Vitamin A is essential for vision. It is also needed to maintain healthy mucus membranes and skin. When we eat natural fruits rich in vitamin A, we help to protect from lung and oral cavity cancers. 4. Plums are also good in health promoting flavonoid poly phenolic antioxidants such as lutein, cryptoxanthin and zeaxanthin in significant amounts. These compounds help act as protective scavengers against oxygen-derived free radicals and reactive oxygen species (ROS) that play a role in aging and various disease processes. In addition, zeaxanthin (an important dietary carotenoid) can be selectively absorbed into the retinal macula lutea where it is thought to provide antioxidant and protective light-filtering functions. 5. Plums are rich in minerals like potassium, fluoride and iron. Iron is required for red blood cell formation. Potassium in an important component of cell and body fluids that helps controlling heart rate and blood pressure. 6. Plums are also rich in the B-complex group of vitamins such as niacin, vitamin B-6 and pantothenic acid. These vitamins act as co-factors to help our bodies metabolize carbohydrates, proteins and fats. They also provide about 5% RDA levels of vitamin K which is often called the forgotten vitamin. Vitamin K is essential for many clotting functions in the blood as well as in bone metabolism while helping reduce Alzheimer's disease in the elderly. I love to munch on fresh and raw plums whenever they are in season but here are a couple of delicious plum recipes for you to try out. While both contain sugar, you could always substitute the sugar ingredient with some safe stevia instead.
Honey Roasted Plums with Thyme and Greek Yogurt
(Courtesy of Joy the Baker)
Ingredients
1/2 cup (packed) dark brown sugar 1/4 cup honey 4 Tbs or half stick unsalted butter 1/2 cup fresh thyme sprigs 2 pounds of plums , halved and stoned Garnish - Greek yogurt, crème fraiche or whipped cream
Method
Preheat oven to 475°F. Stir first 4 ingredients in large oven proof non stick skillet over high heat until butter melts. Leave the thyme leaves on the sprigs so they're easier to remove once cooked. Cook for 2 minutes, stirring constantly (mixture will bubble vigorously). Add plum halves, cut side down. Cook plums without stirring for a further 2 minutes. Turn plums over and transfer skillet to oven. Roast until caramel is deep brown, checking frequently to prevent burning, about 4 minutes in total. Divide plum halves among 6 plates. Spoon sauce from skillet over plums, leaving most of thyme sprigs behind. Drizzle plums with yogurt, crème fraiche or whipped cream, garnish with additional thyme sprigs and serve.
Poached Plums with Cinnamon Cream
(from the Cape Deciduous Fruit Unifruco Promotions)
Ingredients
2 pounds of plums, halved and stoned
Half cup of sugar (or stevia equivalent)
Grated rind and juice of 1 orange
Cup and a quarter of thick cream
2 tsp of warmed apricot jam'
1 tsp of ground cinnamon
Method
Place plums with sugar, orange rind and juice and enough water to cover in a saucepan. Simmer until just cooked (approx 10 to 15 minutes) and chill. Beat cream with jam and add cinnamon. Spoon plums into 6 to 8 wine glasses and top each with a swirl of cinnamon cream.
For a safer treat, always try to choose organic plums from your local store or farmers market.