Pine Nuts for Pesto & A Source of Many Health Benefits | Amoils.com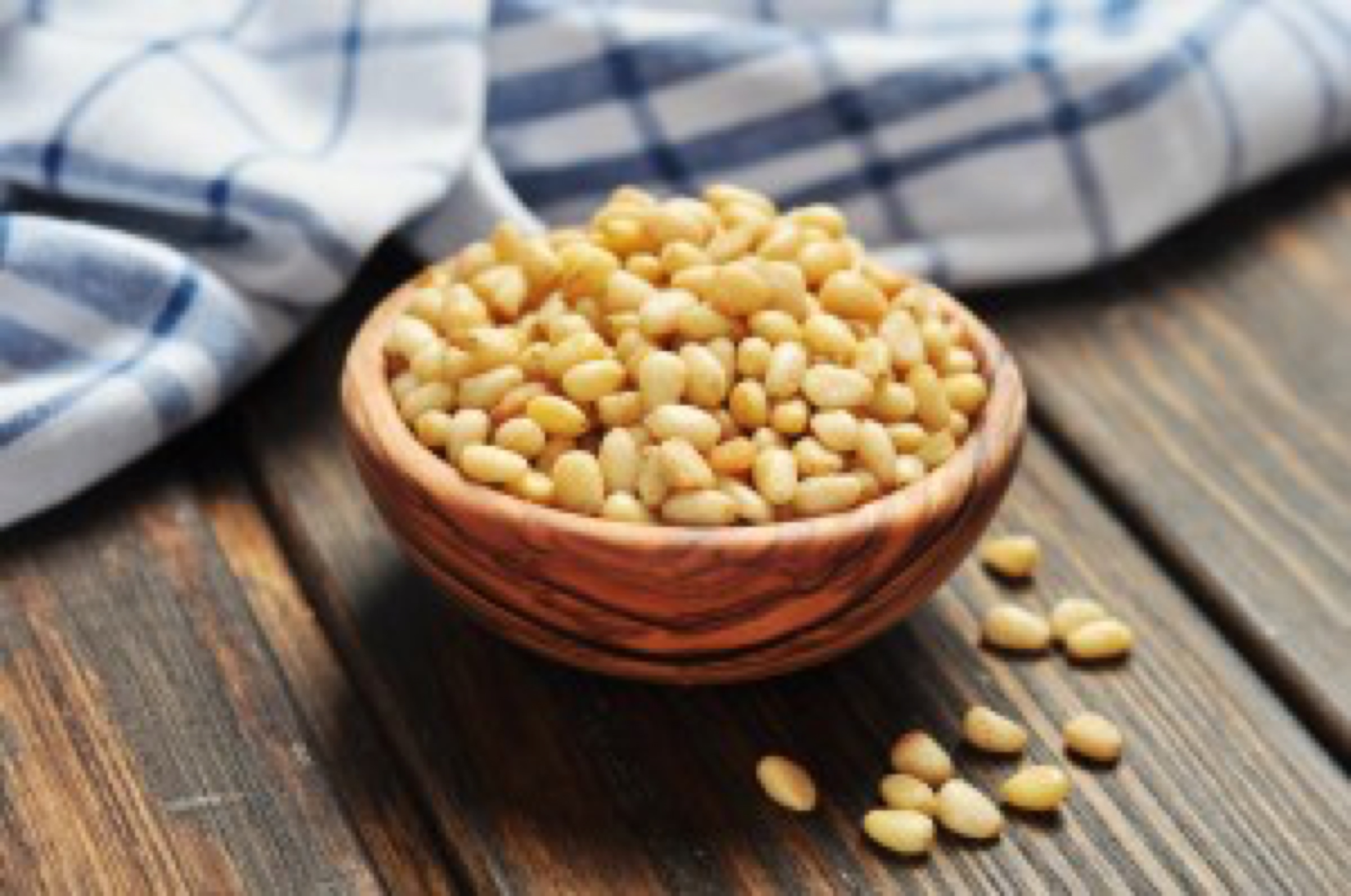 Pine nuts are the edible high protein seeds harvested from the pine cones that grow on pine trees, with some 20 species of pine producing seeds large enough to be worth gathering. The smaller seeds will be eagerly collected and eaten by small animals. The pine family of trees produce both male and female pine cones, although nuts are only found in fertilized female cones. In humans, the eating of pine nuts dates back to ancient Greek and Roman times when they were commonly preserved in honey. Pine nuts were also a popular food for Native American Indians with the Hopi and Navajo tribes using them as a source of protein. They either ate them dried or ground the nuts into a coarse powder before mixing the paste with water to make porridge. Pine nuts were also used in Latino, Mediterranean and Oriental cultures, being known by many names including Indian nuts, pinon, pignon, pignolia, pignoli, pinolos, pinhao and pignole. Harvesting of the nuts can be labor intensive because the cones need to be heated to help dislodge the nuts, making pine nuts generally more expensive than other nuts.
Health benefits of pine nuts
Along with high protein and fat levels, pine nuts are also filled with amino acids, making them a great source of nutrition.
European pine nuts and the American pifiions are an excellent source of vitamins B1 and B3 as well as manganese, copper, magnesium and molybdenum. Molybdenum is an essential trace element that contributes to the functions of your nervous system and kidneys and also plays a role in energy production on a cellular level.
Pine nuts are a very good source of zinc, vitamin B2, vitamin E, and potassium.
Along with magnesium and potassium, pine nuts also have high levels of monounsaturated fat and arginine. All 4 can assist in preventing heart disease.
Worried about high cholesterol? Consumption of pine nut oil has been shown to reduce cholesterol as well as helping combat high blood pressure by normalizing the lipid spectrum of blood.
Research has also shown that pine nuts contain two important chemicals - endogenous cholecystokinin (CCK) and glucagon like peptide-1 (GLP-1) - that once consumed, contribute to individuals feeling fuller and satiated, helping with weight loss as a natural appetite suppressant.
A word of warning - allergy provoking proteins are present in pine nuts and any one who is allergic to peanuts, and other nuts, should avoid them.
Pine nuts make a great base for pesto – here is my husband's own cucumber and basil recipe
You will need:
2 cups fresh basil leaves
2 small cucumbers, peeled and diced
5 cloves of garlic
Half a cup of pine nuts
¼ cup shaved parmesan cheese
½ cup olive oil (extra might be needed)
Salt and pepper to taste
*Variations – for extra spice, add a pinch of chili powder and chili flakes. Mix all ingredients together – reserving half of the olive oil. Begin blending and slowly pour in the rest of the olive oil, tasting and seasoning as desired. Refrigerate or freeze in an airtight container.
Serve as a healthy spread or a pizza topping, helping to boost your immune system and your energy while actively improving your bone health.
  Sources: http://www.elements4health.com/pine-nuts.html http://www.livestrong.com/article/371139-molybdenum-deficiency-symptoms/#ixzz2R9NN01FT