Pregnancy & Exercise is a Great Tool for Saying Goodbye to the Baby Blues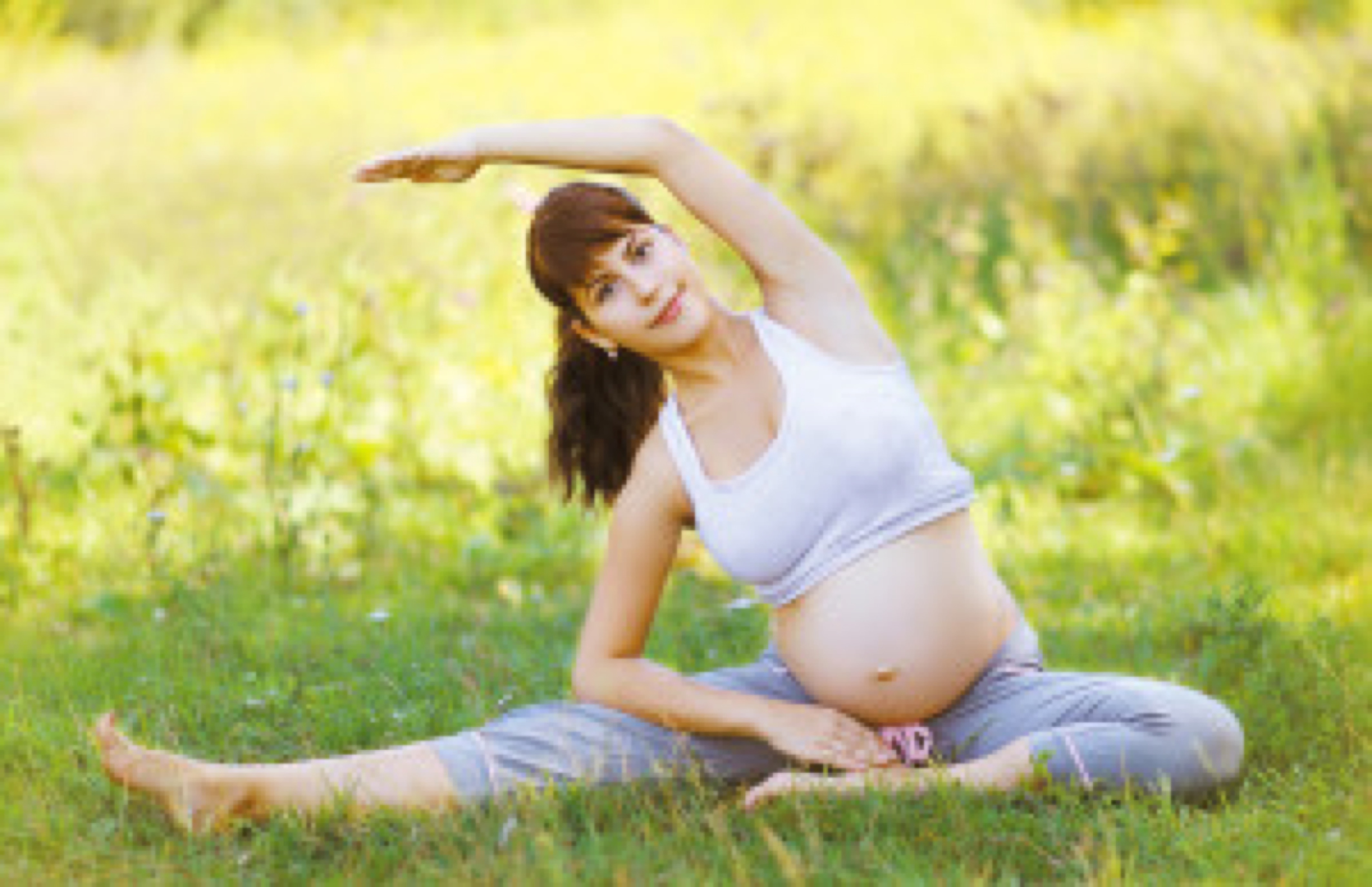 A controlled trial published in the March issue of Physical Therapy (the scientific journal of the
American Physical Therapy Association
) has come out in favor of physical exercise to improve postnatal well being while reducing the risk for the baby blues, exhaustion and postnatal depression. Mary P. Galea (Professor of Clinical Physiotherapy) from the School of Physiotherapy at the University of Melbourne in Australia, and one of the authors of this study, says: "
Giving birth involves many changes in a woman's physical, emotional and social health. A group exercise program led by a physical therapist, who is an expert in improving and restoring motion to people's daily lives, can help mothers who may be at risk for PND improve their well-being and enable them to better care for their children."
How was the trial conducted?
The trial involved 161 new moms. 62 took 1 hour of exercise once a week for 8 weeks with their babies, facilitated by a women's health physical therapist and combined with 30 minutes of parenting education delivered by health care professionals. 73 new moms received only the same written educational materials while 26 new moms received nothing. The mother and baby group revealed a significant improvement in well-being scores and depressive symptoms compared to the other 2 groups at 8 weeks and this score was maintained even 4 weeks after completion of the program. "
This program can reduce the risk of postnatal depression and women who are referred to such a program will have less chance of developing the illness
," study lead author Prof Mary Galea said.
"It is important that mothers exercise and exercise safely, but it is a bit hard for them to go to a gym because it is not the right environment."
Postnatal depression affects up to 13% of mothers, mostly commencing in the first three months. Prof Galea said pelvic floor exercises, as well as ways for mums to safely pick up babies, were important exercises. Sharing the program with other mums was also a huge psychological boost while Involving newborns through such things as baby massage is also important to build up a maternal bond.
So NEW moms – go ahead and sweat, stretch and walk away the risk of baby blues through exercise classes with your babies
Research has shown how helpful this can be. Get involved in a pre-organised program like Stollerfit which is useful for overcoming a lack of motivation. Remember that a new mom suffering from postpartum depression has a lack of motivation. To know that someone is ready for you and your baby to be involved is a mental motivation that will help keep you going on the days that seem too much to bear. Your new baby will benefit from your exercise program as well as it is a truly wonderful way for your baby to get out and experience all the world has to offer. The sights, sounds and smells of the great outdoors will be very stimulating for your baby. And who knows, both you and your baby may make some new friends while you are exercising and showing him off. Even if you cannot join a specialist program, you can get a handle on the 'baby blues'. The key is getting started. Make a pact with yourself to take a walk today. Step by step, you will start feeling better. Begin exercising with short walks or swims. Exercise will help you feel better in many ways both physical and emotional. Even if you didn't exercise before you had your baby, this is a great time to start. We know that studies prove that regular exercise helps combat depression, plus it will help you regain your pre-baby body much more quickly. Exercise has many benefits for the mind. Physical activity takes the edge off daily tension and triggers the release of endorphins – the pituitary gland hormones that are capable of producing feelings of euphoria. Depression is often linked to low endorphin levels.
Exercise can also help the body burn off excess amounts of adrenaline that the body produces during times of panic and anxiety
Depression and anxiety can also be experienced when a person feels that they have little or no control over certain aspects or their life. Exercise becomes a form of control, control over one's own body. Exercise also promotes restful sleep, which can be invaluable when you have a newborn to dictate your schedule. The physical benefits of exercise for the body are numerous. Skin tone and muscle tone are improved and revitalized. Strength and endurance are enhanced as well. Blood circulation gets better with exercise and the heart is able to function with greater ease. Lung capacity is also increased through exercise. Of course, exercise also burns lots of calories, which will help a new mother to shed some of the weight that was put on during pregnancy. The bottom line is that a healthy looking and feeling body can help a new mother create a positive self esteem, and a positive self esteem can go a long way in fighting postpartum depression and the baby blues.
Exercise gives you a win/win result!
.