Pregnancy & The Stokke Giving You 4 Beds in 1| Amoils.com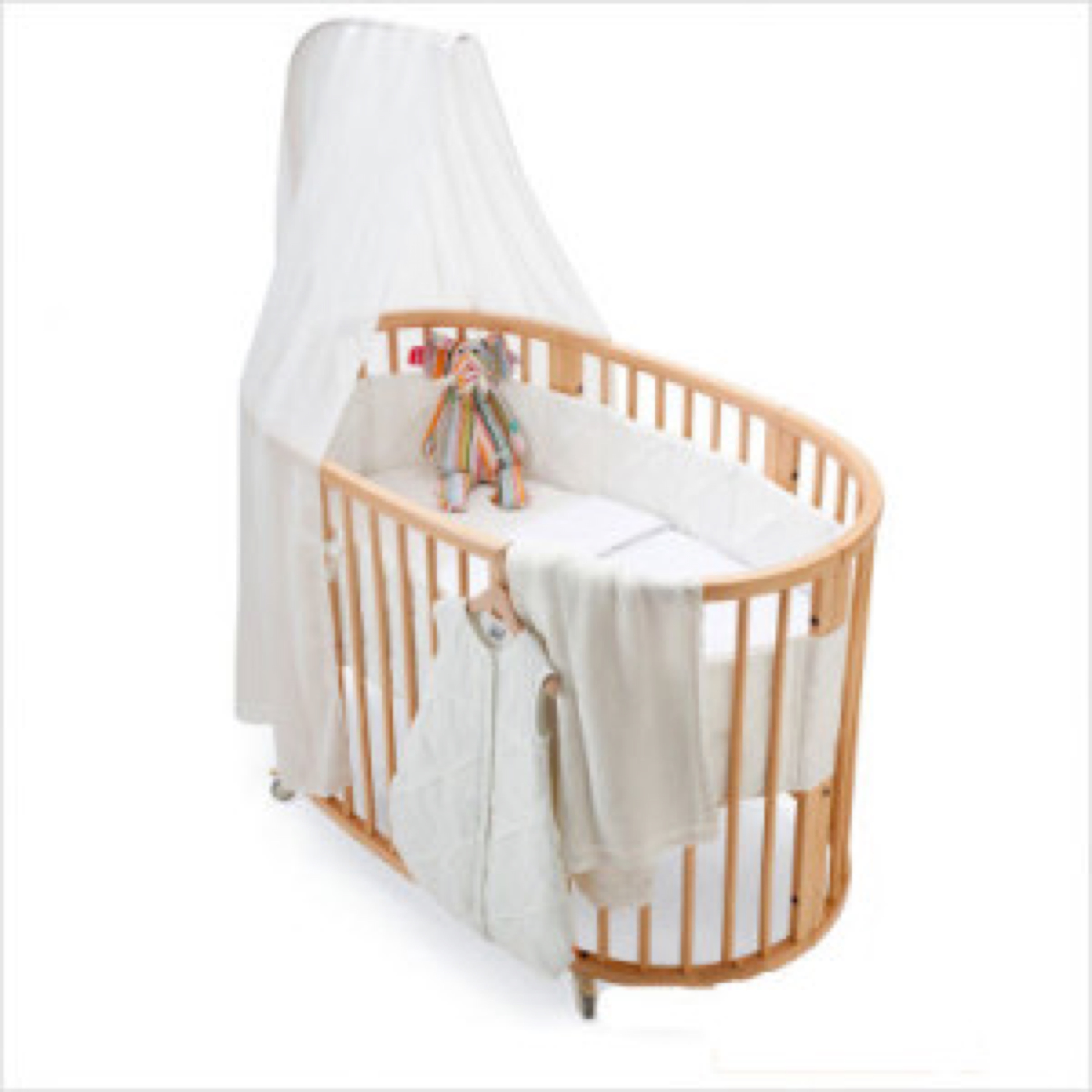 If you are planning a nursery for your new baby, then top of the list is always the crib or cot. But which one to choose? I have discovered a great convertible nursery bed that is four-beds-in-one so that in spite of a more costly outlay at the beginning, you save money in the long run on this nursery bed that can be used indefinitely.
With add-ons, the nursery cot just keeps on growing and giving
Stokke AS is a Norwegian company owned by the Stokke family and founded in 1932 in Ålesund, in the northwestern part of Norway, but provides worldwide distribution through selected retailers represented in around fifty countries. They believe in creating unique, functional and long‐lasting products, attractively designed with a wide variety of accessories to provide, support, and promote wellbeing for both parent and child. The Stokke Sleepi bed was first launched in 1999. The Stokke Sleepi is made of solid attractive beech wood and grows in length so that one bed can be adapted as your child grows. There is a choice of color finishes – white, natural, walnut brown, grey and whitewash.
Here are the different stages
1. For the newborn, the Stokke Sleepi Mini provides the perfect first bed as it creates a nest like environment that is comfortable and secure. Smooth action lockable wheels can be used to rock your baby gently to sleep as well as making the crib easy to move from room to room while the width of 67 cm means it will easily fit through a standard doorway. Depending on your baby, this first size will fit up to 6 months. 2. The second stage of development is Stokke Sleepi Bed where the mini easily converts into a cot bed so that your baby has his or her similar and familiar environment but is safe and secure whether sleeping or awake. The height positions can be adjusted and the bed extension is an add-on to the Mini. Ideal up to the age of 18 months. 3. The same Stokke Sleepi Bed accommodates your toddler's changing development so that when he or she reaches the curious climbing stage, you can remove one side of the bed for easy access and to boost feelings of freedom and independence. This will be perfect for your young child up to the age of 3 years. 4. With the Junior Extension available as an add-on, the Stokke Sleepi Bed becomes the perfect sleeping place for your child up to the age of 10 years. 5. And there is even a 5th stage because once your child is 10 years old and ready to move into an adult bed, the Stokki Sleepi makes a practical mini sofa for any room in the home or it can be used as two chairs.
The Stokki keeps on going until your child has his or her own children and you need to start accommodating grandchildren!