The Price Of Wearing High Fashion Shoes Could Be Bunions | Amoils.com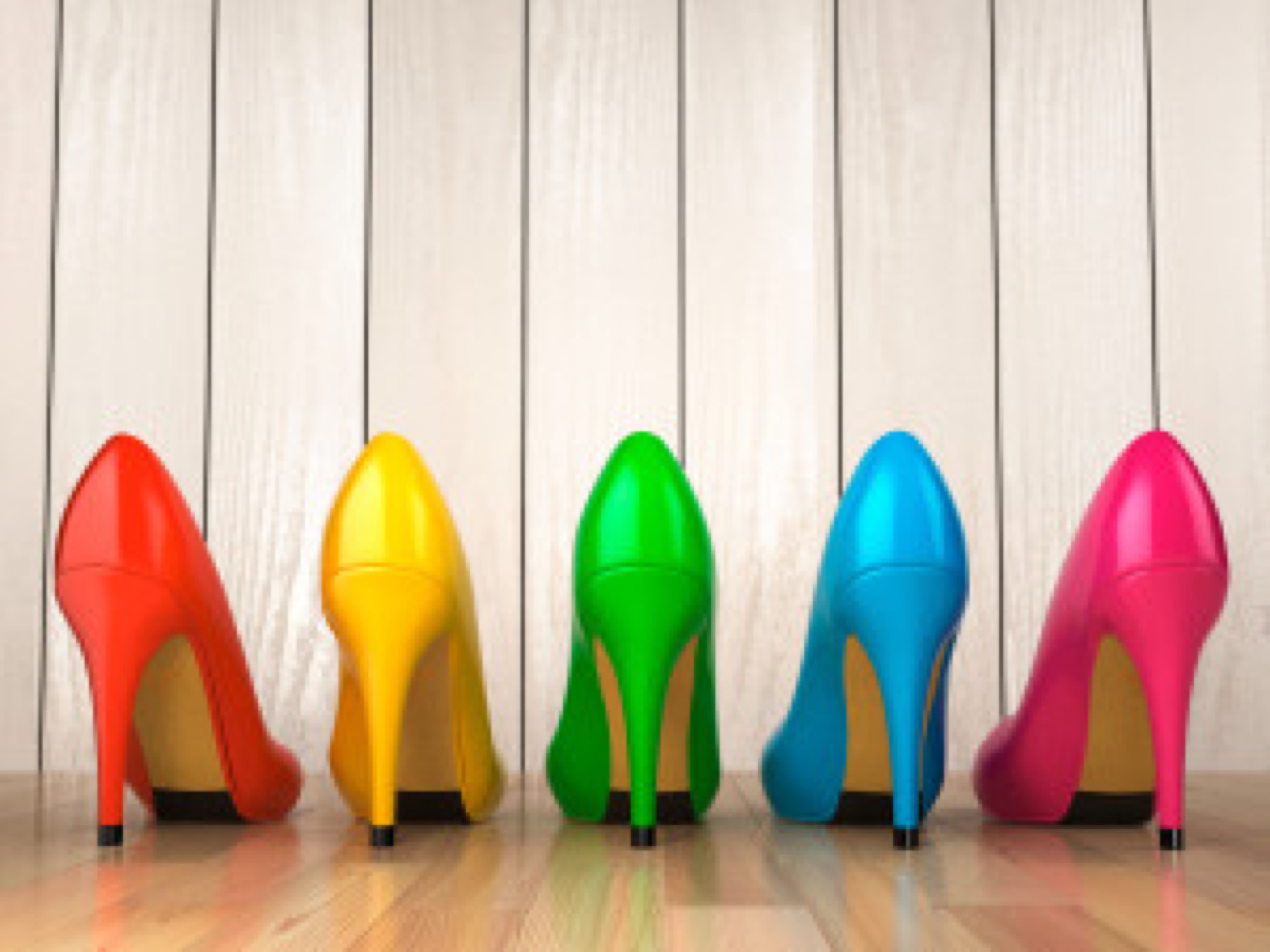 Many women just love high heels and particularly if they are working girls, they might wear them frequently and for long periods. Of course they can look and feel very glamorous but unfortunately they are not good for your feet. If you are working away behind your desk, you should slip them off at every opportunity and put on some flats or go barefoot. It does not take more than a couple of seconds to put them on again for that trip from your desk.
What happens when you wear high heels?
Unfortunately, if you try to squeeze your feet into tiny, pointy shoes with a 3 inch heel or higher, and with thin soles, there is a price to pay. Your feet can become deformed over a long period of time. High heels can also throw the body out of its natural alignment which sometimes puts a strain on the lower back and shortens calf muscles. High heeled shoes can also cause the foot to slide forward, cramping the toes. This can lead to hammer toes, thickened toenails, stress fractures, Morton's neuroma, calluses, sprains, joint pains and of course bunions.
What is a bunion?
A bunion is a red, swollen and painful knob of bone on the outer side of the foot just below the toe. Bunions are formed inside the foot, rather than on the surface. A bunion is frequently a form of
arthritis
or bone degeneration. When you have a bunion, the bone can continue to thicken so that your big toe is pushed to the side – like a fallen tree across your second toe. It seriously affects the alignment of your bones next to your big toe so that underneath your foot is constantly painful. In some cases, surgery may be required to remove the bunion. While such shoes can cause bunions and make them worse, bunions are mostly hereditary. If your parents have or had bunions, you stand a good chance of having them, too. Bunions tend to come in pairs so that if you have one on your left foot, you could well develop one on your right foot too. More than four million Americans have bunions and many are painful because (a) they're accompanied by bursitis and (b) they're so prominent, it is difficult to avoid bumping and rubbing them. And all this pain and suffering can be caused or at least aggravated by wearing shoes every day with a narrow toe box.
The best treatments for bunion discomfort include
Wearing roomier shoes and even custom made inserts (known as orthotics).
Walking is an excellent form of exercise for those with this problem.
An effective way to relieve the pain of an inflamed bunion is to crush 3 to 4 aspirin tablets into a basin of warm water and then soak your feet for ten to fifteen minutes or longer.
Another natural remedy for treating bunions is to apply neat lemon juice to soothe bunions.
Apply ice to the area several times a day.
Soak the affected foot, or feet, in a mixture of one cup vinegar to one gallon warm water.
Pad the insides of shoes with moleskin or foam rubber cut into a doughnut shape (the hole is for the bunion).
Switch to shoes with a bigger toe box or even better, wear sandals that leave the bunion area exposed.
These different methods, when carried out in the early stages of bunion development, could help to stabilize the foot and prevent further development or deterioration..