The Trend Towards Being Transparent About GMO Labeling | Amoils.com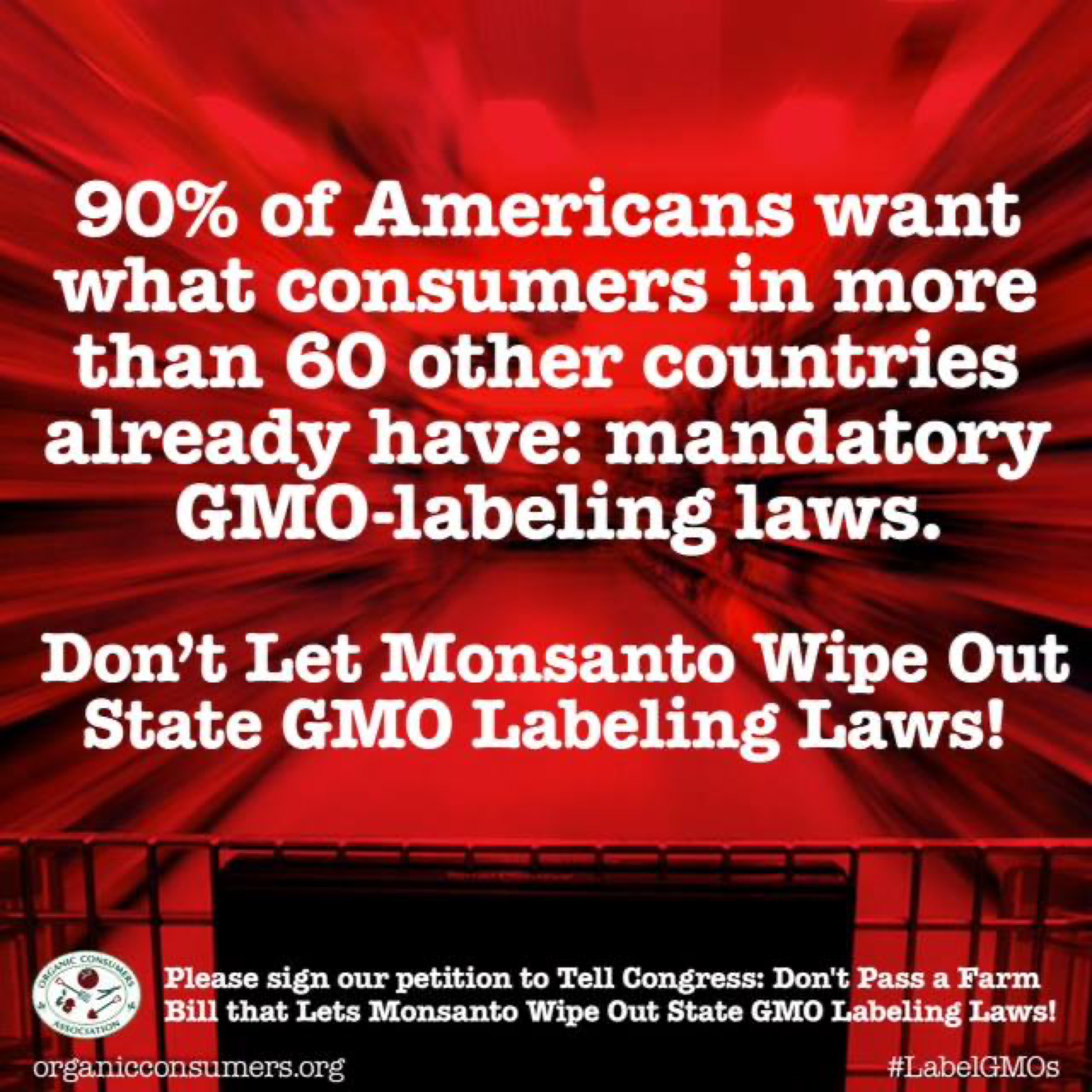 March Against Monsanto is a movement that has been gaining impetus worldwide. It is made up of people who are concerned about GMOs and how the main biotec company, known as Monsanto, has infiltrated certain countries and impacted on the health and well being of their citizens. Although interestingly the movement had some 2 million supporters marching on May 25 2013, the international event was scarcely covered by mainstream media. Of course with social media and the internet, causes such as March Against Monsanto can take on a life of their own
.
Why the need for labeling when GMOs are in your food?
GMO is short for "genetically modified organism" and describes foods grown from seeds that have been altered through biotechnology to express certain desirable traits - including pest resistance. It would take too long in this article to go into why, since first introduced in 1994, GMOs have not had the desired effect but it is no exaggeration to say that GM seeds now threaten human health, animal and insect life and the very life of the planet.
GMOs are certainly not the solution to world hunger
Such increasing concerns over genetically modified crops have prompted legislation in more than thirty states with advocates calling for clear labeling on all food that comes from these GMOs. California with its prop 37 in November 2012 was the first state in the US to try and push through such labeling legislation . Even though California was unsuccessful in its quest (the big guns of Monsanto and their cronies poured millions of dollars into advertising to persuade voters to say no) these other states have now taken on the mantra. The irony is that any company proud of their product should be only too willing to label it as such and not do everything possible to suppress such information.
People should have the right to know exactly what is in their food
And yet in spite of Monsanto's best efforts to keep them in the dark, more and more people are getting to know about GMOs and to start asking questions. It has taken time but some big Corporations are latching on to the fact that promoting their products as "non GMO" can actually be a good marketing and selling strategy. They have a golden opportunity to win back the trust of their customers.
If people want "non GMO", give them what they want
After being conspicuously absent in any support of Prop 37 (the Californian initiative) and in spite of being a supplier of healthy foods, earlier this year the grocery chain Whole Foods announced a full labeling policy to be phased in by 2015 and just this week, two chain companies have come out to pronounce on GMOs. The super store giant, Target, will be adding a new brand to their shelves—one that is made with natural health in mind. Called Simply Balanced, the brand will phase out GM ingredients by the end of 2014 while Chipotle, the Mexican-themed fast food restaurant chain, has begun marking all products that include GMOs on the company website, helping to bolster its focus on organic and local foods and eventually eliminate GMOs entirely.
The future of GMOs?
When such companies start advertizing as being non GMO, it just might make those in the general public, who have never given a thought to GMOs and the harm they could cause to them and their families, to actually stop and say "Hey, wait a minute". Today, many countries in the rest of the world are having second thoughts on the subject of GMOS. You only have to google "Monsanto" to see how many articles, lawsuits, polls naming the company as the most evil corporation and more are directed at Monsanto in a negative way.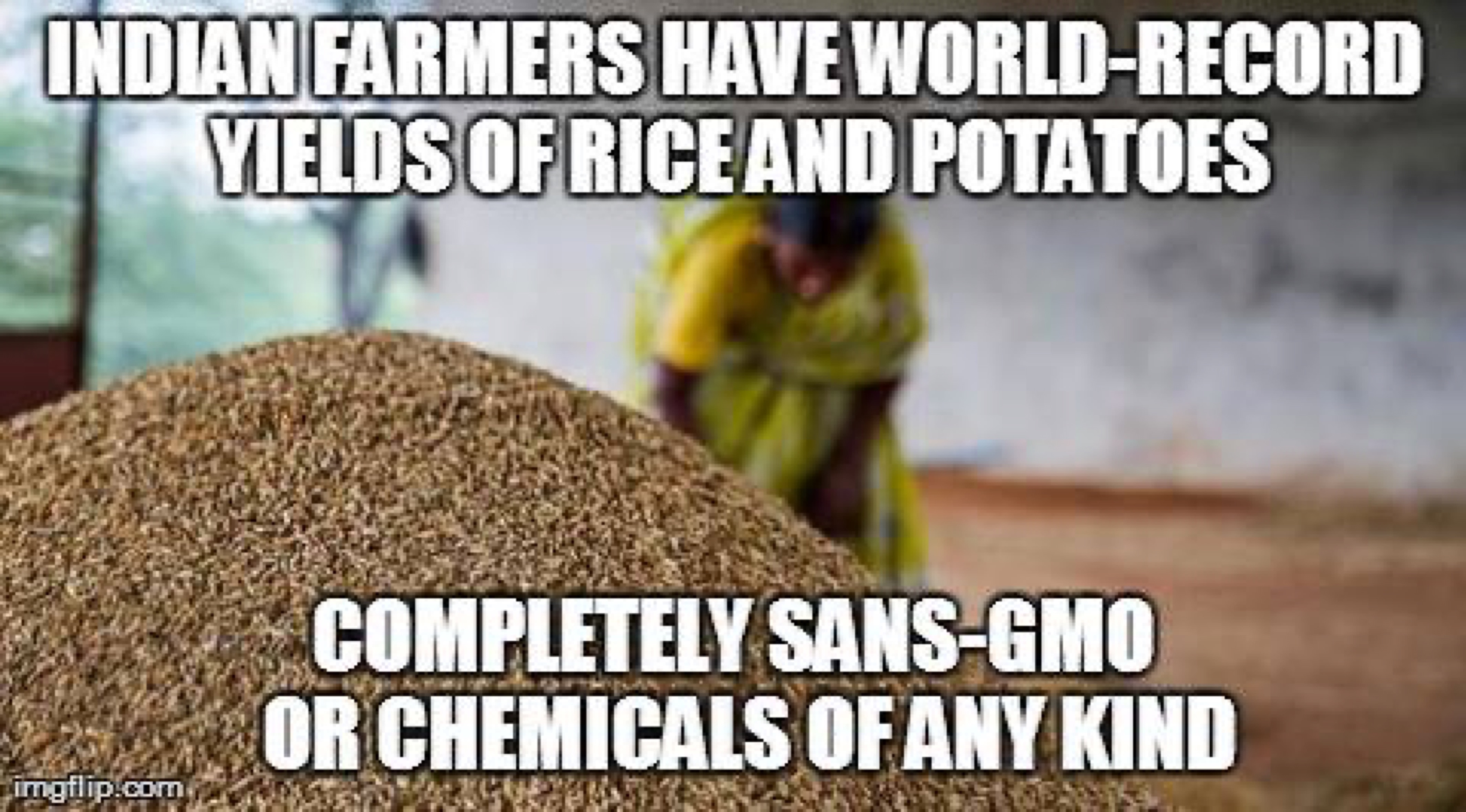 Just over a decade ago, Monsanto actually ran advertisements in the UK in favor of food ingredient transparency and the labeling of GMOs, saying "
We have complete confidence that our food crops are as safe and nutritious as the standard alternatives.
" Several campaigns at the time were specifically designed to alert the public to "be aware" of the presence of GMOs in food so they would be fully informed as to what they were buying. In complete contrast to today, Monsanto was apparently very proud of its biotechnological developments at that time, and wanted everyone to know about them. How times can change...     Sources http://www.naturalnews.com/037222_GMO_labeling_Monsanto_Europe.html#ixzz2WqYeKfrA
http://www.
nationofchange
.org/target-remove-
gmos
-major-food-brand-1371568029
http://www.theverge.com/2013/6/18/4442432/chipotle-gmo-labeling-first-fast-food-restaurant http://www.greenmedinfo.com/blog/think-anti-gmo-movement-unscientific-think-again http://www.hawkeshealth.net/community/showthread.php?t=12755&highlight=GMOs+Peggy http://www.secretsofthefed.com/25000-dead-bumblebees-discovered-in-oregon/ i