This Brightly Colored & Ancient Spice Offers A Host Of Health Benefits | Amoils.com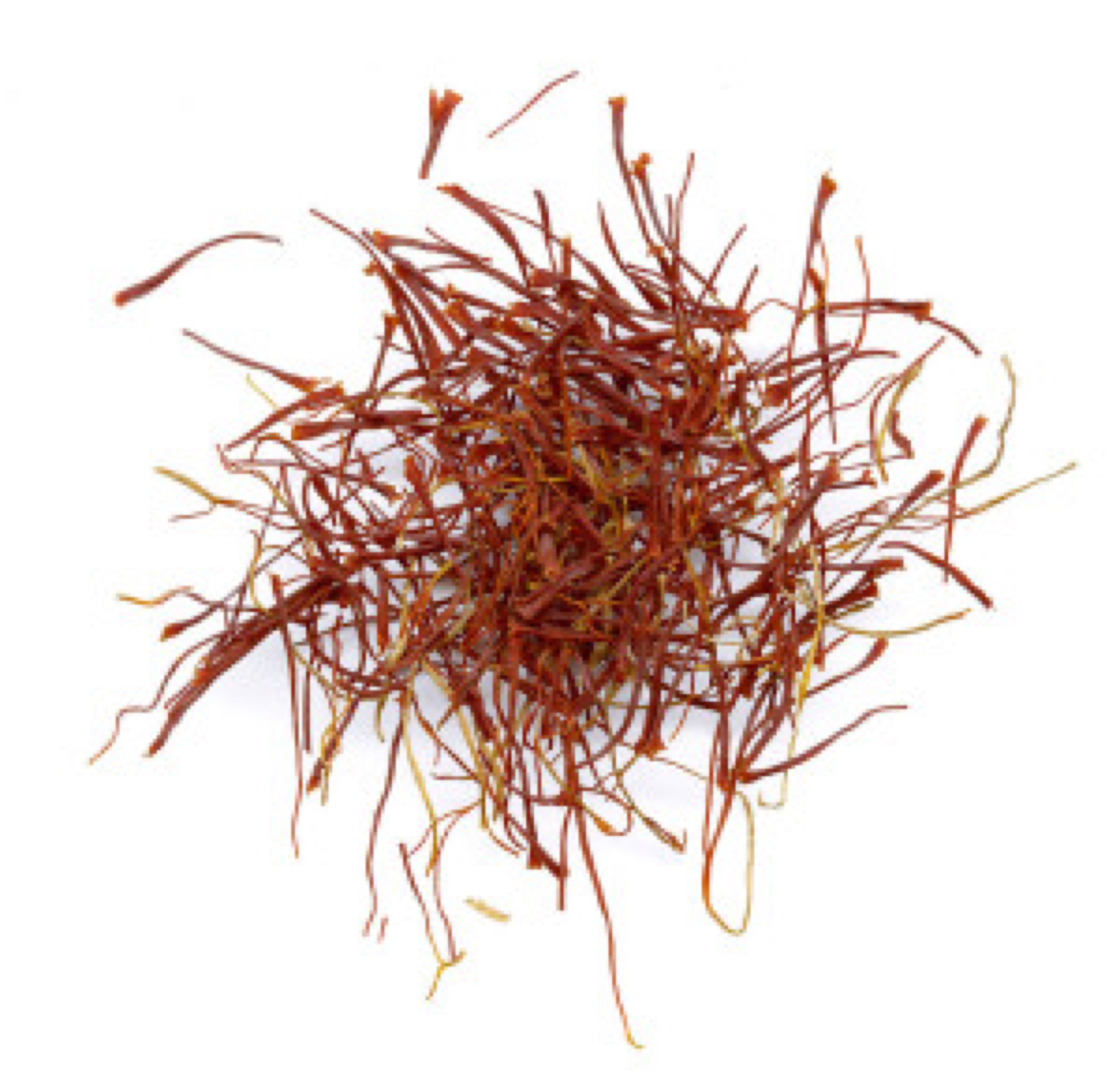 Back in the 1960s, there was a popular British singer called Donovan who had a big hit single with "Mellow Yellow" and the first two lines of the first verse went...
I'm just mad about Saffron
Saffron's mad about me
Saffron means "yellow" in Arabic because when used in cooking, it gives the food a yellow tint to foods, but a lot of people are also mad about saffron which is an expensive spice derived from the saffron crocus flower and said to have been used for over three thousand years for its health benefits.
The discomfort of soreness or inflammation of the mouth and tongue can be relieved almost instantly by massaging the gums with saffron
Also used as a culinary spice, today saffron is as popular as ever for helping with a wide variety of health conditions, and many of its benefits have been validated by scientific studies.
What are the special health benefits?
Just some of those health benefits are the treatment of asthma, menstrual pain and discomfort, depression, atherosclerosis, whooping cough and more. Some studies have even indicated that saffron may also have anti-cancer properties. Over ninety disorders can be treated using this wonderful golden spice:
Saffron is a great blood purifier and displays anti-inflammatory properties, helping relieve the joint pains of those suffering from severe inflammatory arthritis.
Athletes can also benefit as saffron eases fatigue and muscle inflammation by helping tissues to eliminate lactic acid, which gets stored in joints after strenuous exercise.
Saffron has mild sedative properties to aid resting during flu and high fevers, but also to combat insomnia.
Saffron helps relieve stomach aches and kidney stones while also improving blood circulation.
Added to hot milk as a bedtime drink, saffron will induce sound sleep and good health.
Saffron contains carotenoids which play a vital role in inhibiting skin tumors and improving vision. A recent trial found that saffron may prove instrumental in preventing loss of vision in the elderly while helping to regain vision where there are cataracts.
Following two recent studies, saffron holds a lot of promise for helping to overcome serious neurodegenerative conditions such as Alzheimer's disease.
Saffron also helps to lower the levels of bad cholesterol and triglycerides when taken as a dietary intake or an herbal supplement.
Saffron contains a compound by the name "crocin" which is useful in promoting learning, memory retention and general brain function. Several studies have shown encouraging results that saffron might be successful in the treatment and management of age related mental impairment.
Saffron can even speed up the healing of burns and cuts.
Saffron cream is helpful in relieving symptoms of acute dry skin, or saffron can be applied topically as a paste to relieve such dryness and other skin conditions.
The saffron crocus originates from the Mediterranean and Western Asia areas where it has long been the most expensive spice in the world by weight - being 10 times more costly than vanilla. This is because saffron's production is so labor intensive, taking 80 thousand crocus flowers to make just 500 grams of saffron after toasting. In spite of its high price, many herbalists and natural health enthusiasts consider the reddish-golden saffron's health benefits to be worth their weight in gold.
There are fake versions of saffron
If you are interested in saffron, be aware that there are many fake products that try to pass themselves off as saffron. It is easy to spot the genuine article just by immersing some saffron in warm water or milk. Fake saffron will quickly color the liquid while the real saffron will take up to 15 minutes for its deep color and aroma to appear.
Go easy on the amount of saffron you use
Only use saffron in very small amounts and with good reason. In cooking, too much can give a bitter taste while as a herb for medicinal purposes only very small amounts are needed to make a difference. Easiest to use as a tea or in a food dish unless you are consulting a herbalist or physician for advice and guidance. Higher doses of saffron need professional supervision and when using saffron in supplement form, follow the recommended dosages exactly.
This precious commodity goes a long way.