This Fruit Tree Is Perfect For A Mild Climate, Bird Loving, Garden | Amoils.com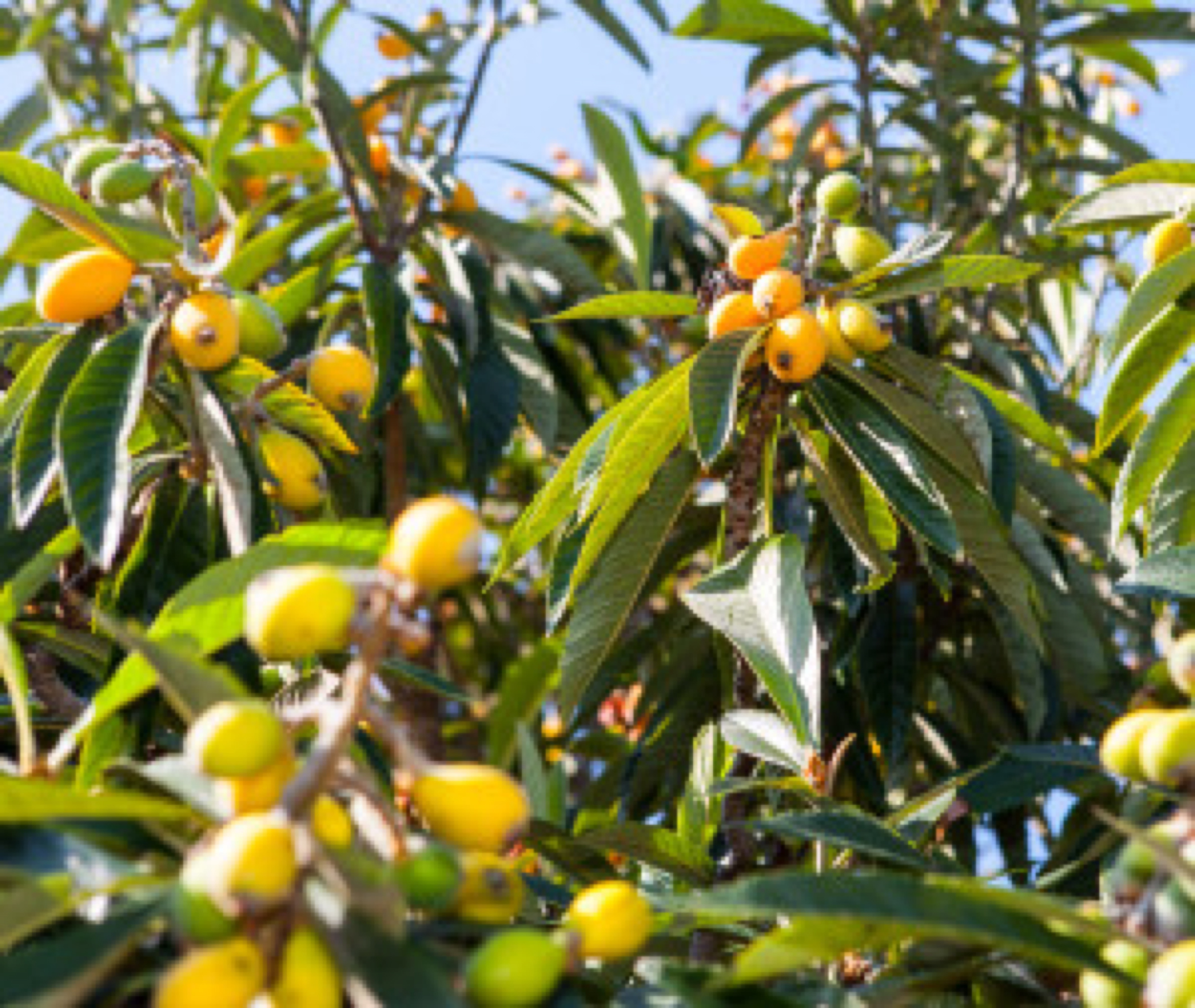 loquat grappa.

This same site has numerous other recipes for anything you can think of that would use loquats - from jelly to chutney and more.
Back to the fruit itself and all the health benefits
The loquat is very healthy with high concentrations of calcium, phosphorus, iron, potassium, vitamin A (crucial for good vision and dental health) and ascorbic acid. Other health benefits include being rich in fiber, malic acid, tartaric acid and vitamins B and B17. The latter is known as the anti-cancer vitamin. However, the fruit does not travel well as it bruises easily and loses its freshness quite quickly. Most people who live beyond the growing range of the loquat are unlikely to have ever tasted a fresh one – they would have to settle for the canned version.
Using our own loquat harvest
Today for the first time, we decided to put our loquat harvest to good use and my husband gathered and prepared some 6 cups to make and bake a loquat and blueberry pie. And I am pleased to report that it is delicious. I gave him him full marks. At the same time, he took the photographs to illustrate this post. Here is the recipe for
Loquat Pie
6 cups seeded loquats, coarsely chopped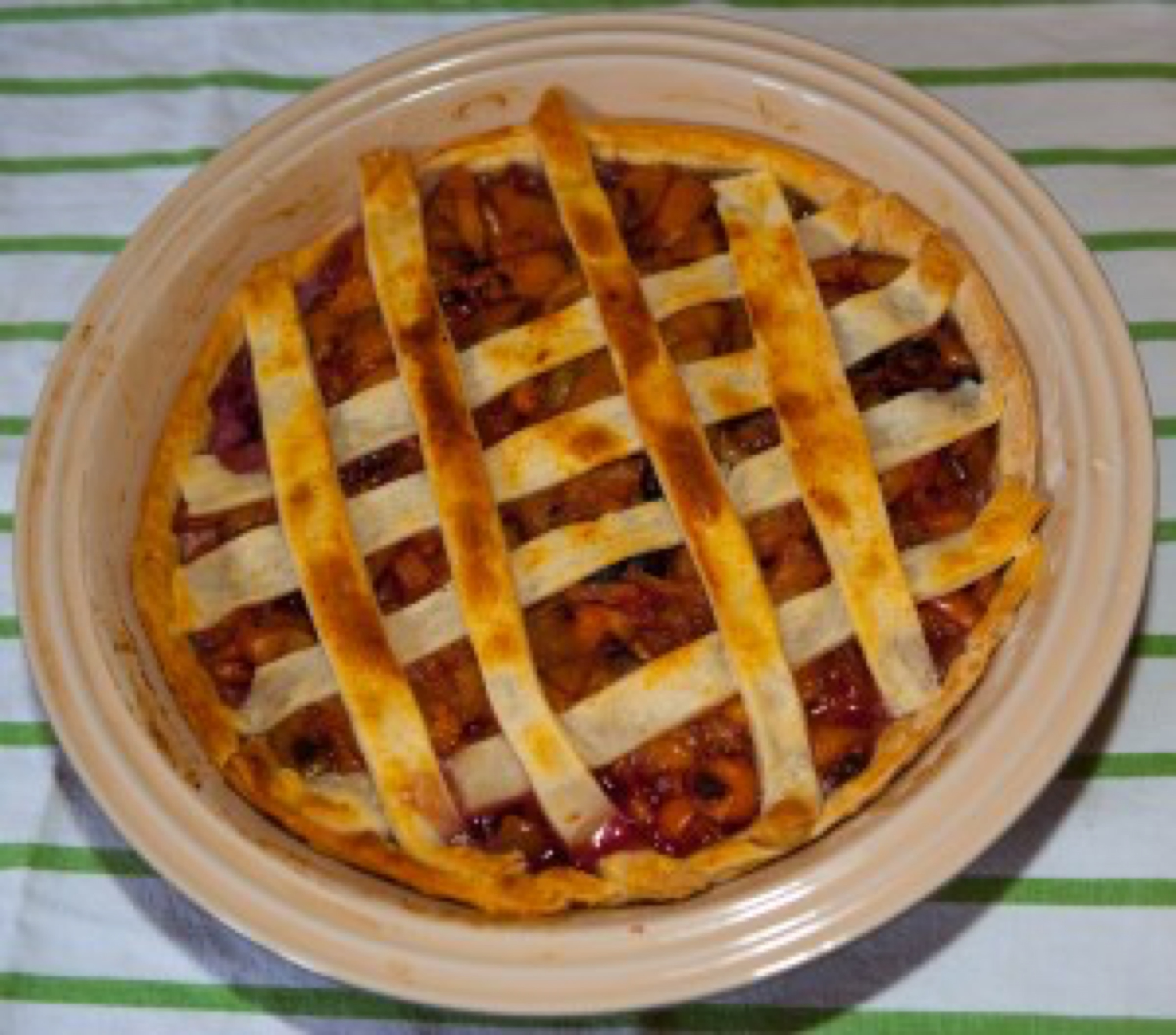 ¾ cup water ¾ cup sugar (we use brown unrefined) ½ tsp cinnamon ¼ tsp cardamom 1 tsp vanilla extract 1/3 blueberries (fresh or frozen) or any dried fruit to taste Stew the loquats in a covered pot with the water and sugar until the liquid is reduced and the fruit is tender but not brown. Add all the remaining ingredients and allow to cool, covered. Fill a plain, unsweetened pie crust and decorate with a lattice top if desired. Bake at 400 degrees for about 20 minutes or until the crust starts to brown.