This Humble Herb Is A Real Winner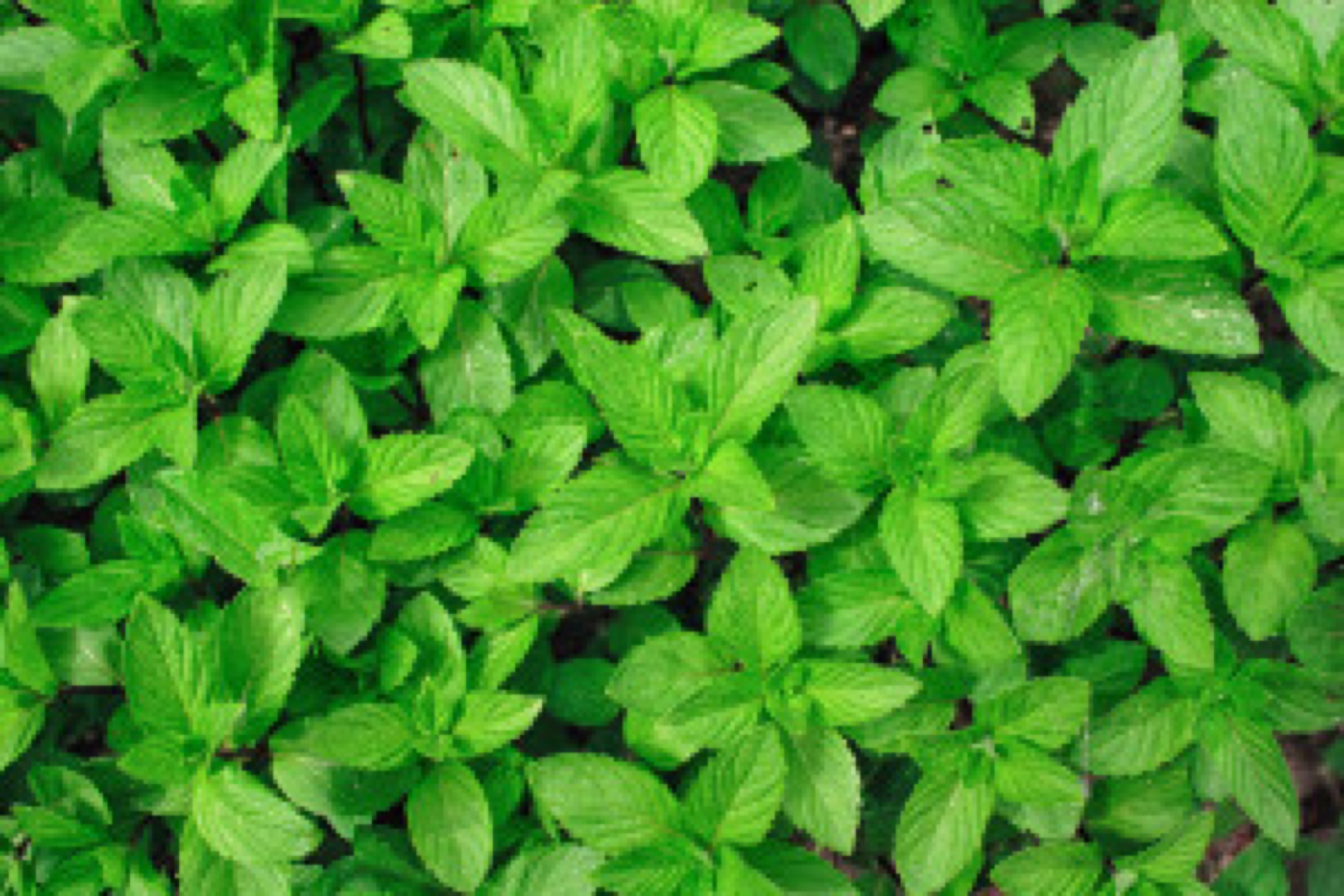 The ubiquitous herb mint grows like a weed - but don't dismiss it because it has great nutritional and health benefits. Peppermint is the most well known and popular variety and used extensively in manufactured goods as well as cooking and medicine.
Using mint in the kitchen
Mint has many health benefits and is a valued addition to your garden or kitchen. Easy to plant and grow but just be wary of it taking over everything else. It is best to plant in a pot to contain that rampant root system.
If you cannot grow your own, buy a big bunch and put the stems in glass of water with a plastic bag covering the leaves loosely and store in the fridge. Change the water in the glass regularly and your mint will last for up to a week.
Mint oil
The USA is the world's main producer of mint oil, which is extracted mainly by steam distillation and solvent extraction. Mint oil has more commercial value than mint leaves while the presence of menthol gives mint its characteristic flavor.
The variety peppermint has the highest concentration of menthol and, together with mint oil, is used as a flavoring agent in balm, mouthwashes, mouth fresheners, toothpastes, chewing gums and aromatic oils.
Mint oil is also used in skin care products such as body lotions, soaps bathing oils and skin tonics. The application of mint oil helps to cool the external skin and free it from blemishes. Other varieties include spearmint, wild mint, penny royal, berg mint, apple mint, water mint, horse mint, pineapple mint, lemon mint, chocolate mint and orange mint.
Be aware that penny royal is toxic if swallowed but it can be rubbed on the skin as both an inspect repellent and insect bite healer.
Here are some of the benefits of mint
Relieves symptoms of indigestion, heartburn and irritable bowel syndrome by relaxing the intestine muscles.
A glass of cold water with lime and a dash of mint can be very soothing and cooling in hot weather.
A teaspoonful of mint juice can help get back your healthy appetite.  Mint is rich in Vitamins A and C and Carotene plus smaller amounts of Vitamin B2.
Mint contains many essential minerals including manganese, copper, iron, potassium and calcium
Packed with vitamins and essential minerals, mint helps us to increase resistance against many diseases and maintain a healthy body.
Mint protects our body from harmful free radicals. Although the consumption of mint is small, the vital nutrients obtained are still very beneficial.
A cupful of mint tea in the morning gives you a refreshing start to the day and helps indigestion if taken after heavy meals.
A quarter tsp of mint seeds can be taken for abdominal pain caused by spasms and in cases of hyper-acidity. At the same time, the menthol in the mint aids good digestion and relieves abdominal cramp.
Add black salt to the mint leaves for an infusion to alleviate any worm infestation in the stomach.
Mint tea with lime juice, ginger juice and honey gives relief for morning sickness in pregnancy.
Mint is a powerful antioxidant – such antioxidants protect against cancer.
Mint prevents the growth of bacteria and fungus.
The presence of menthol eases and even unblocks the respiratory passages.
Mint relieves nasal allergies.
Relieves congestion, head colds and even headaches.
Acts as a mild sedative and calming remedy.
Relieves minor muscle cramps and sprains.
Helps in combating bad breath.
When applied to the skin, provides a cooling sensation while helping to treat minor burns, itching and skin irritations.
Cleanses the blood.
When used in a tea (dried mint leaves added to boiling water) it helps clear up skin disorders such as acne while providing a refreshing and beneficial beverage.
Use mint everyday in cooking or as a tea for maximum health benefits
Always add sprigs of mint to the pot or steamer when cooking peas, green beans or young potatoes.
Add as a garnish for cold drinks and desserts.
Add chopped mint to rice, chickpea, couscous or bean dishes.
Add chopped mint to natural yogurt, garlic and seasoning for a yogurt dressing for salads.
Add to iced soups or hot tomato soups.
Add to curries or as a marinade for lamb.
Use as a mint sauce when serving roast lamb or lamb chops.
Use to flavor in baking
Mint is an all round winner – tasting good, smelling good and doing you good too!
Sources
Afrin, R., Arumugam, S., Soetikno, V., Thandavarayan, R. A., Pitchaimani, V., Karuppagounder, V., … Watanabe, K. (2015, March). Curcumin ameliorates streptozotocin-induced liver damage through modulation of endoplasmic reticulum stress-mediated apoptosis in diabetic rats. Free Radical Research, 49(3), 279–289
https://www.ncbi.nlm.nih.gov/pmc/articles/PMC4389763/. (Accessed, 5 September 2021).
Bose, S., Panda, A. K., Mukherjee, S., & Sa, G. (2015). Curcumin and tumor immune-editing: Resurrecting the immune system. Cell Division, 10, 6
https://www.ncbi.nlm.nih.gov/pmc/articles/PMC4603973/. (Accessed, 5 September 2021).
Bundy, R., Walker, A. F., Middleton, R. W., & Booth, J. (2004, December). Turmeric extract may improve irritable bowel syndrome symptomology in otherwise healthy adults: A pilot study. 
Journal of Alternative and Complementary Medicine
, 
10
(6), 1015-1018
https://www.ncbi.nlm.nih.gov/pubmed/15673996
. 
(Accessed, 5 September 2021).
Updated at: