This Popular Veggie Really Does Help You To See In The Dark & More | Amoils.com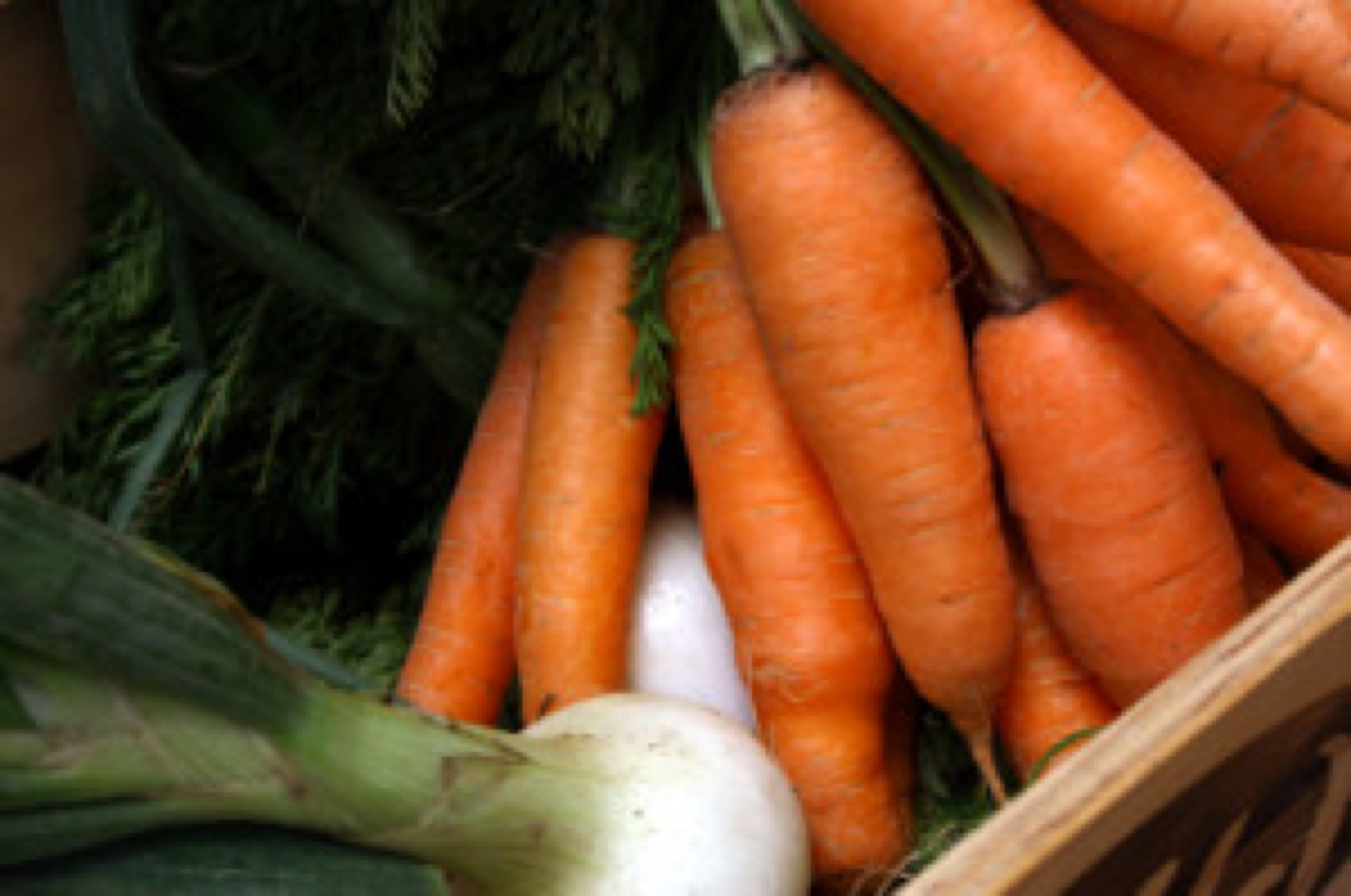 One of the most popular of vegetables and children like them too because they taste sweet and crunchy. So carrots are not just for Peter Bunny and his friends! Most of us know them as being that rich orange color but they are also grown in other colors – such as white, yellow, red or purple. If you can eat them in their rainbow range of colors, then all the better because the health benefits of carrots include reducing cholesterol, preventing heart attacks as well as warding off certain cancers.
Why are carrots so important to our nutrition?
Beta carotene is the important ingredient in carrots but its fiber content is valuable too with 4 grams of fiber per cup thereby promoting colon health. Carrots are a good source of antioxidants and rich in Vitamins A, C, K plus potassium. One large carrot will give you about 20 per cent of your daily Vitamin C and Vitamin K. Many people do not realize the importance of Vitamin K which is nutrient that works with calcium to strengthen your bones. Carrots also have 395 mg of potassium per cup. Potassium helps to reduce your blood pressure ensuring good fluid balance in your tissues. In addition, red carrots contain lycopene, which helps with cancer prevention; purple carrots get their colour from anthocyanin, a powerful antioxidant that is anti-inflammatory to slow down ageing while those extra sweet yellow carrots contain lutene that fights vision loss and leads to the development of healthy eyes.
But wait - there is more
A carrot a day reduces stroke risk by 68 percent with studies conducted on stroke patients revealing that those with highest levels of Beta carotene have the best survival rate.
Carrot is good for blood sugar regulation in diabetics because of the presence of carotenoids in carrots. Carotenoids inversely affect insulin resistance and thus lower blood sugar.
Carrots improve the appearance of skin, hair and nails. Carrot oil is good for dry skin, making it softer, smoother and firmer.
Daily carrot juice prevents body infections, improves stomach and gastrointestinal health and is said to be valuable for the adrenal glands which are those small endocrine glands above the kidneys. Carrots have antiseptic qualities so act as a laxative, vermicide and a remedy for liver conditions.
Carrots can help increase menstrual flow.
Carrots can regulate blood sugar.
Carrots can enhance the quality of breast milk.
And a deficiency of vitamin A can cause some difficulty seeing in dim light. Since carrot is rich in vitamin A, it is good for improving eyesight. Remember your mom saying: "Eat up your carrots so you can see in the dark". Lots of truth in that old saying!
Bored of eating carrots in the same old way? Here is a different recipe
Called Marinated Ribbon Carrot Salad, it is by nutritionist Julie Daniluk who advises on allergy-free foods that both taste great and assist the body in the healing process.
You will need
3 cups (if possible heirloom) carrots, sliced into ribbons
1 cup fennel bulb, sliced very thin
1/4 cup sunflower seeds
1/4 cup dill, chopped
1/4 cup cilantro, chopped
For the dressing
1 tablespoon honey
1/4 cup extra virgin olive oil
1 tablespoon apple cider vinegar
1 tsp tamari soy sauce
1/2 tsp caraway seed
1/2 tsp cumin, ground
1 garlic clove, crushed
Directions
1. Slice the carrots into thin, long ribbons using a vegetable peeler. Slice fennel extra thin. 2. Place the carrot strips and fennel in a mixing bowl and add seeds, dill and cilantro. 3. For dressing add the caraway, cumin, garlic, vinegar, oil, honey, tamari soy sauce into a cup and mix well. 4. Add the dressing to the salad and toss gently. Marinate for 2-8 hours. Enjoy fresh if time is limited as it still tastes wonderful. 5. Before serving, garnish with an extra sunflower seeds and chopped dill and coriander.
Carrots belong to the same imbelliferae family as caraway, coriander, cumin, dill and fennel – making a very healthy set of relations!