Top Of The Class For A Stress Relieving Herb Is Holy Basil | Amoils.com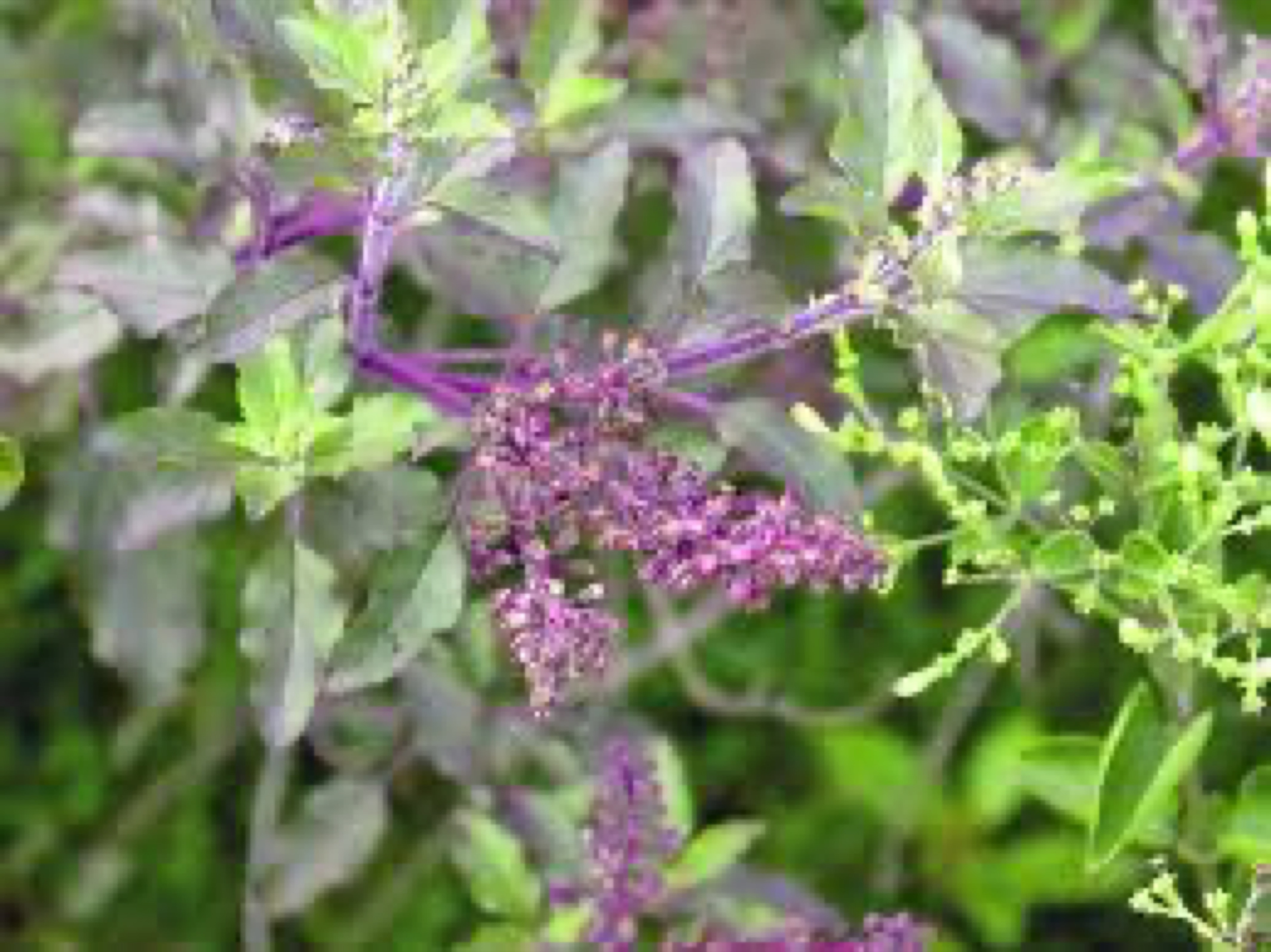 headaches
It can be used to treat mouth infections and insect bites
It is used to reduce inflammation
Recent studies have shown that it's also a powerful antioxidant and may even be able to reduce blood glucose levels and cholesterol
Enjoy and use holy basil is as a tea
You can buy it packaged in tea bags from a health store or online, or you can make your own fresh from the garden. Holy basil is also available in the form of tinctures, capsules, essential oils, flower essences as well as tea.
Growing your own
I have a large holy basil plant growing in my pavement garden (in a warm climate with no frost) and it can get very woody by the end of the summer, so needs to be pruned back quite severely. I have been successful in getting cuttings to root by putting several in a glass container of water and watching how after a week or so, roots start to form. These rooted cuttings can then be planted out. But if you would like to grow your own holy basil from seed, here is what to do to be successful. For temperate climates, it is usually best to grow under cover on a sunny windowsill or a greenhouse (even during the summer) but can be grown in a sheltered place outdoors in mild areas. 1. In the late Spring/early Summer, create or buy a rich vegan-organic potting mix. 2. Fill a tray or small seedling pots with this mix, and lightly press seeds into the soil. One seed per six inches of soil, or one seed per pot will do. If you can still see the seeds, gently sprinkle a small bit of dirt over the top of them. 3. Keep the seeds moist and warm until they germinate, which can take anywhere from one to six weeks. 4. Like all basil plants, holy basil will branch out when pruned correctly. After the first six sets of leaves appear, pinch off the top set of leaves. This action tells the plant to put its energy into branching out instead of reaching higher. 5. Water your plant as needed, but do not be afraid to let the soil dry in-between watering. Holy basil likes well drained soil and will not do well if left sitting in water. 6. If your plant starts to go to flower, you can either pinch off all the flower tips (so that the plant will put its energy back into growing) or you can allow part of the plant to flower and then go to seed – either way it is better not to let the entire plant go to flower.
With its many health benefits, it is not surprising that holy basil is so revered in its home country of India.