Top Ten Tips To Help Both Your Feet & Your Footwear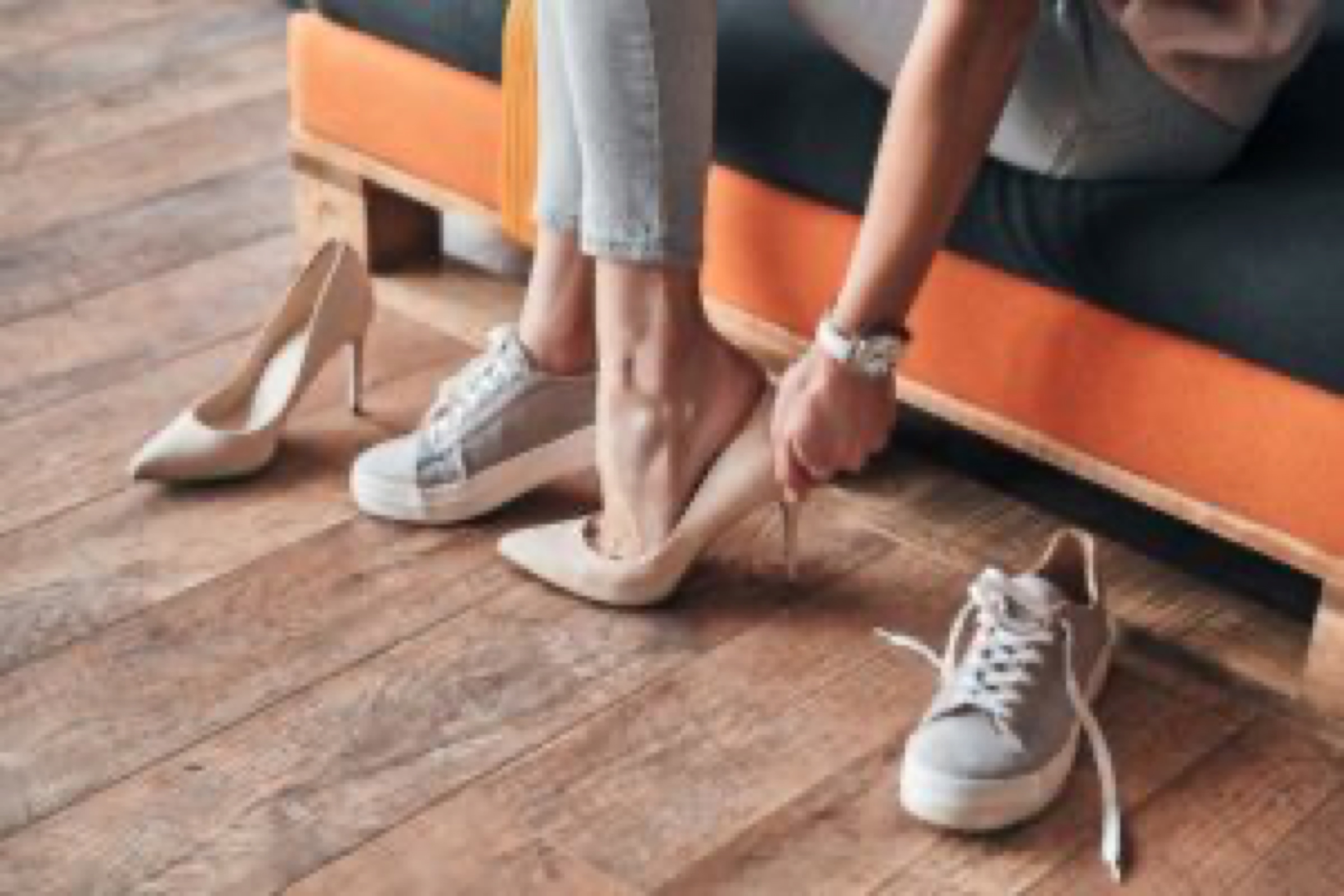 a soothing footbath
using apple cider vinegar which helps with the odor-causing bacteria by naturalizing the pH levels of the skin. Here are a further ten top tips that could well help...
Slippy soles?
Apply sandpaper to the soles to roughen them up and achieve a better grip.
Prevention of blisters?
Easy to resolve by applying some clear gel deodorant to the inner heels each time you wear your shoes or trainers - especially if you know they are going to be on your feet for some time.
Stinky trainers?
Just put an unused
tea bag
in each shoe to absorb any unpleasant smells.
Water stains on your leather shoes/boots?
The answer is a combination of vinegar and a toothbrush. Dip it into the vinegar and brush on to the leather to remove the stains.
Time to buy a new pair of shoes?
Always wait until later in the day because feet have a tendency to swell during the day and, if you buy early in the day, they could well be too tight.
Sweaty shoes?
Panty liners are ideal for absorbing unwanted sweat. Just place one in each shoe as a liner.
Scuffed shoes?
Apply some
petroleum jelly
using a Q-tip and rub gently until the scuff is gone. This works especially well on patent leather shoes.
Rain got into your boots?
Bunch up newspapers and place inside the boots to soak up any moisture.
Suffering from cold feet?
Give your them a toasty treat by lining your shoes or boots with some woolen fabric.
Leather boots looking shabby?
Revitalize by rubbing the leather with the inside of a banana skin.
Healing Natural Oils produces several gentle and safe products to ensure you can give your feet lots of TLC when needed...