Wormwood & One Of The Best Known Of Medicinal Herbs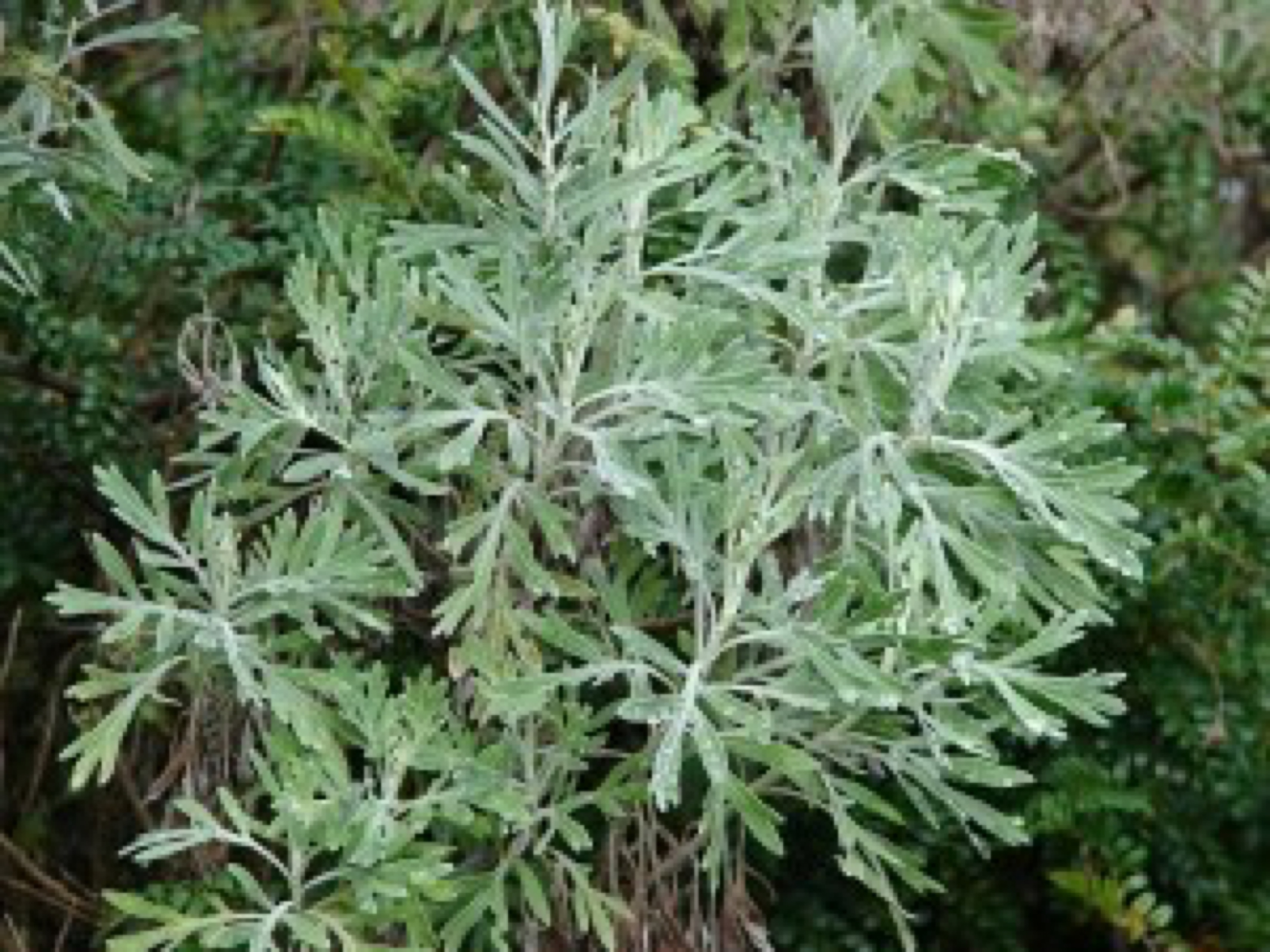 Health benefits of wormwood tea
These include its ability to aid digestion, as well as improve the appetite, counteract stomach pains, heartburn and gas, boost energy, help enhance the body's immune system and treat the liver.
The azulenes in the plant are anti-inflammatory and reduce fevers. The tea infusion is also useful for the treatment of worms and oxurois and to treat ulcerations while the oil from wormwood can be applied to wounds.
Apart from an infusion, the herb can be made and used in a tincture and recommended for gastritis, anorexia, asthenia, fever, flu, pneumonia, intoxications and infections with Giardia.
A tincture is made from 2 tablespoons of mashed wormwood herb macerated in 4.5 fluid ounces of 75 proof alcohol for 8 days. One spoon of tincture dissolved in 100ml of water must be administered 3 or 4 times a day. For intestinal worms, the wormwood tincture should be administered for a 9 day period.
The alcoholic connection
Although this herb is known for its narcotic affects, wormwood or 'Artemisia Absinthium' is also known as green ginger and used as a main ingredient in the preparation of several alcoholic drinks to add taste and intoxication because of the plant's aromatic odor and an exceedingly bitter taste.
Other uses
Wormwood is occasionally used as a spice where its somewhat bitter taste is perfect for mixing with fat fish or pork, goose and mutton. The most important use is for preparing stuffed goose which is a traditional meal for Christmas in Germany.
It can be dried and powdered and sprinkled around ants nests and fruit trees to deter ants and fruit flies while its dried form can help to keep weevils out of stored grain.
A liquid can be made to spray against aphids and mites or to bath dogs as a flea deterrent.
Wormwood was chosen as the symbol of health and in fact in earlier times, many healers had the wormwood leaf painted on their doors as a sign of their profession.
Updated at: