Your breakfast Cereal & How Harmful Is It? | Amoils.com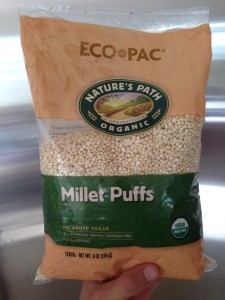 Breakfast cereals are often the food of choice and convenience for adults and children alike when they are caught up in that morning rush to school and to work. But how healthy are breakfast cereals and how well do they do the job of getting you going and keeping you going throughout your busy morning?
Many do not
Just 4 years ago and according to Cereal FACTS (Food Advertising to Children and Teens Score), which was developed based on the best available science (in consultation with experts in nutrition, marketing and public health) the 10 worst breakfast cereals based on nutrition score were listed as: 1. Kellogg - Corn Pops (or Pops) - Chocolate Peanut Butter 2. Quaker - Cap'n Crunch - w/ Crunchberries 3. Kellogg - Special K - Chocolatey Delight 4. Kellogg - Special K - Blueberry 5. General Mills - Reese's Puffs 6. General Mills - Fiber One - Caramel Delight 7. Kellogg - Cocoa Krispies - Choconilla 8. General Mills - Golden Grahams 9. General Mills - Cinnamon Toast Crunch 10. Kellogg - Corn Pops Although some of these manufacturers have cleaned up their act a little since then, parents need to be aware that most commercial breakfast cereals are highly processed and sweetened grains with added synthetic vitamins – in fact children's cereals have more sugar, sodium, carbs and calories per gram than those aimed at adults. Not only that, but these types of breakfast cereals are aggressively marketed to children especially on TV. It is a no win situation. While many nutrition experts will say that any cereal is unsuitable as a food source for breakfast, the reality is that it is never going to be easy to persuade children and parents to give up their daily bowl of cereal. So instead, go for a healthier option.
The GMO connection
This is NOT a healthier option according to the Center for Food Safety with up to 85% of the corn grown in the United States being genetically modified. This means corn-based cereals that use non-organic corn have a very high likelihood of GM corn. As more and more of the population are becoming aware of the dangers of GMOs - including recent research linking Monsanto's GMO corn to cancer tumors and an increase risk of premature death in both men and women - consumers will turn away from GMO breakfast cereals and support the correct labeling of such. Even most "natural" breakfast cereals contain surprisingly high levels of genetically engineered ingredients. This is why it's crucial to shop for certified organic breakfast cereals from companies like Nature's Path, whose products are 100% certified organic and free from GMOs.
So what is the solution?
The best is to do your own research, follow our suggestions for a natural healthy cereal or make your own.
Dr Mercola suggest a breakfast where he makes a porridge with several ounces of fresh raw coconut cream mixed in with 2 to 3 raw organic free-range eggs, some rice bran and some raw organic nuts, ground organic hemp seeds and coconut milk. After this breakfast, he finds it keeps him going until lunch.
In our household, we make our own muesli-type breakfast cereal with a mix of a large portion raw oats or rolled quinoa (50 to 70%) plus smaller portions (totaling 30 to 40%) of coconut, sunflower seeds, sesame seeds, pumpkin seeds, flaxseeds, hemp seeds, chia seeds, chopped raw almonds and other nuts; and a small proportion (5 to 10%) of chopped dried fruit such as apple, apricots, banana, currants, papaya, pineapple, dates, prunes, sultanas or raisins. Just be careful about adding too much dried fruit as they can have an excessive amount of concentrated sugar. Mix all the ingredients together in a big glass storage jar and keep in the refrigerator for extra crunchiness! Pour into a bowl when ready to eat and add some raw milk or almond or other dairy-free milk and a spoonful of cinnamon or raw honey if you need extra sweetness. if you go easy on the dried fruit in your original mix, you can always add some fresh fruit when serving.
My daughter has found Nature's Path Millet Puffs (organic) in her local health supermarket and they are a great tasting hit with her food-fussy toddler. Millet is gluten-free and, as a major source of protein and energy, has been a staple in many cultures for centuries. Millet is high in some B vitamins, copper and iron and is the easiest grain to digest. You can find out how to make millet porridge here.
Check out Nature's Path for their full range of healthy breakfast cereals. They say "we spend our days and nights dreaming up new recipes, tracking down exotic new ingredients, and researching the latest (or most ancient) superfoods. We know you'll be pretty impressed when you read our labels. But we hope you'll be even more impressed when you take your first bite."
Healthy breakfast cereals do not need to be bland, boring and tasteless just because they are healthy and actually good for you!
  Sources http://www.naturalnews.com/037315_monsanto_gm_corn_breakfast_cereals.html#ixzz2djLMaxjM http://www.naturalnews.com/033838_breakfast_cereals_GMOs.html#ixzz2djMZYLiQ http://www.care2.com/greenliving/12-health-benefits-of-millet.html
Updated at: