Coconut Oil is Known as the Healthiest Oil in the World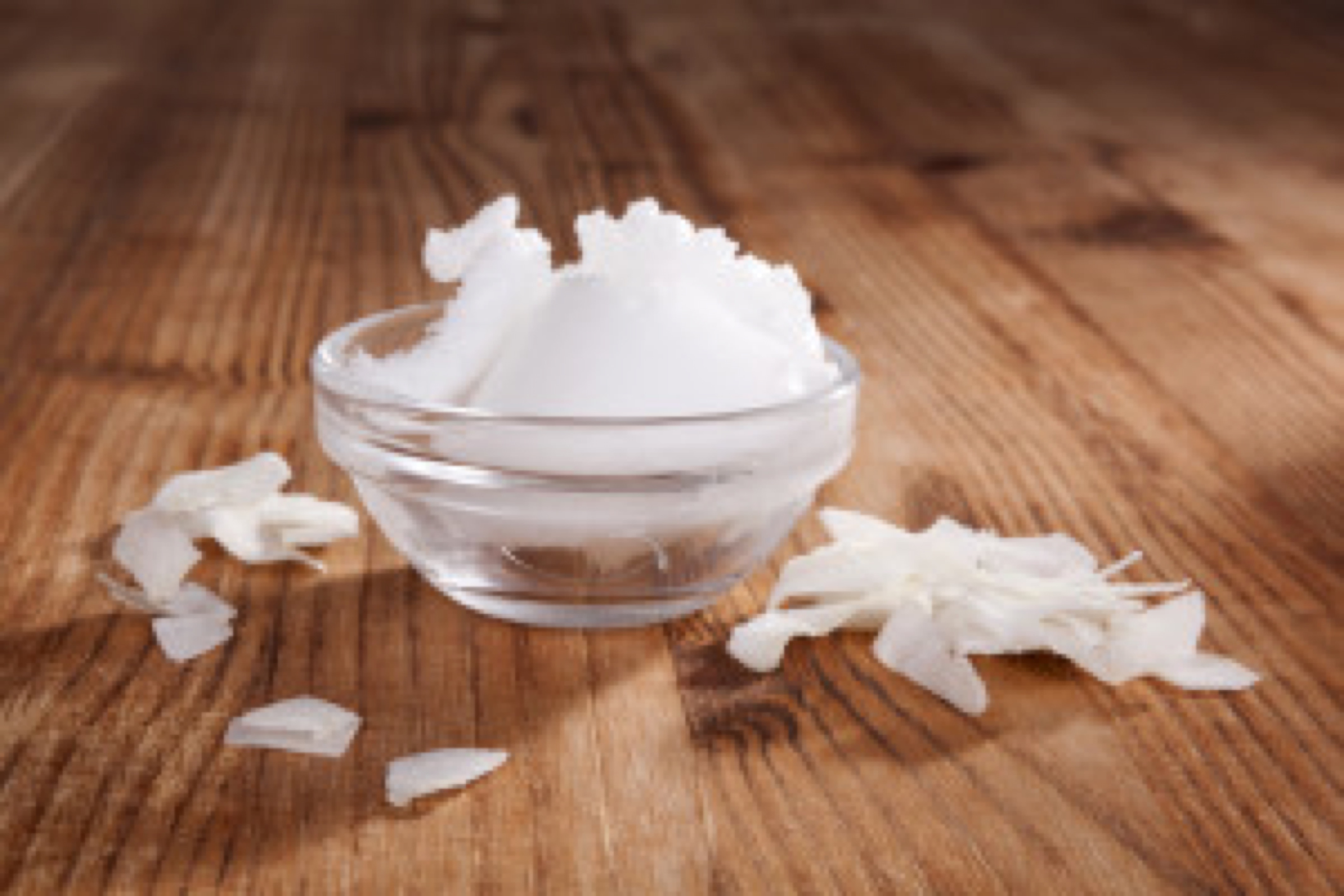 At one time, coconut oil was thought to be unhealthy because of its high saturated fat content, but now there has been a complete change of heart because it is known that the fat in coconut is unique and different from most all other fats, possessing many health giving properties.
This top nutritious health food is now described as "the healthiest oil in the world"
The coconut, as a food source, has fed and nourished populations especially in tropical islands for generations. On many such islands, the coconut is the the staple diet. You may be surprised to read that nearly one third of the world's population depends on the coconut to some degree for their food and their economy. While the coconut possesses many health benefits due to its fiber and nutritional content, it's the oil that makes it such a special food (and even a medicine).
What is so special about coconut oil?
Coconut oil has been found to help normalize blood lipids and protect against damage to the liver, while playing a role in preventing kidney and gall bladder diseases.
Coconut oil is also associated with improved blood sugar and insulin control, playing an important role in the prevention and management of diabetes.
Coconut oil has antiviral, antibacterial and anti-fungal properties.
Coconut oil is thought to help strengthen mineral absorption, which is important for healthy teeth and bones, and can also help improve the condition and appearance of the scalp, hair and skin when ingested or topically applied.
How is coconut oil collected?
Coconuts are collected, broken open and then the flesh is allowed to dry. To extract the oil, the dried flesh is then heated at a low temperature until any moisture is evaporated, leaving you with an oil residue.
Do try to select organic coconut oil as no chemicals will have been used during processing and the original coconut itself will have been grown without the use of chemical fertilizers and pesticides.
You can spoon coconut oil out of jar straight into your mouth or you can use it your cooking.
Here are two delicious but healthy recipes for those with a sweet tooth
Coconut Oil Chocolate Candies (courtesy of Kim Knoch's Eat Fat/Lose Fat blog) Ingredients: 1 cup softened cold pressed virgin coconut oil 1 teaspoon vanilla extract 1-2 T raw honey, grade B maple syrup or a pinch of stevia 1/2 teaspoon celtic sea salt 2-4 T organic unsweetened cocoa powder 2 T almond butter or other nut butter (optional) optional – unsweetened dessicated coconut (for rolling or sprinkling) Preparation: Mix all ingredients together in a bowl or food processor until mixture is smooth. Drop by the tablespoon onto waxed or parchment paper, or into the dessicated coconut. Makes about 18 candies. Refrigerate until the candies are solid, then store in a covered container in the fridge. Chocolate Brownies - from the Nate Berkus Show Ingredients: 1 pkg of butterscotch flavored pieces (12 oz) ¼ cup apple sauce ¼ cup softened coconut oil ½ cup brown sugar ¼ cup Agave 3 tsp Stevia 3 T molasses 2 eggs 2 egg whites 1 tsp vanilla Pinch of sea salt 1 cup flour (could also do a whole wheat or spelt flour using half of what is recommended for all-purpose flour) 1 cup finely ground Quaker oats (NOT quick-cooking); whiz in food processor 2 tsp baking powder 12 oz. 70% cocoa or more dark chocolate, broken into small pieces Preparation: Take butterscotch pieces and coconut oil and heat on the stove top to melt, being careful not to burn. Once melted, take off heat and allow to cool for 2 minutes. Stir in apple sauce, brown sugar, agave, Stevia and molasses. Beat in eggs and vanilla and pinch of salt. Stir in flour, oats, and baking powder. Mix in chocolate pieces. Spread in a 13x9x2 pan. Bake at 325 degrees for 35 minutes. Enjoy without any twinges of conscience!
Sources
Appendix 7. Nutritional goals for age-sex groups based on Dietary reference intakes and dietary guidelines recommendations. (2015).
https://health.gov/dietaryguidelines/2015/guidelines/appendix-7/. (Accessed, 5 October 2021).
Chinwong, S., et al. (2017). Daily consumption of virgin coconut oil increases high-density lipoprotein cholesterol levels in healthy volunteers: A randomized crossover trial. 
https://www.ncbi.nlm.nih.gov/pmc/articles/PMC5745680/. (Accessed, 5 October 2021).
Coconut oil. (2019).
https://fdc.nal.usda.gov/fdc-app.html#/food-details/343868/nutrients. (Accessed, 5 October 2021).
Deol, P., et al. (2015). Soybean oil is more obesogenic and diabetogenic than coconut oil and fructose in mouse: Potential role for the liver. 
http://journals.plos.org/plosone/article?id=10.1371/journal.pone.0132672#pone.0132672.ref024. (Accessed, 5 October 2021).
Eyres, L., 
et al.
 (2016). Coconut oil consumption and cardiovascular risk factors in humans.
https://www.ncbi.nlm.nih.gov/pmc/articles/PMC4892314/
. 
(Accessed, 5 October 2021).
Updated at: