Calendula is an All Round Really Useful Herb | Amoils.com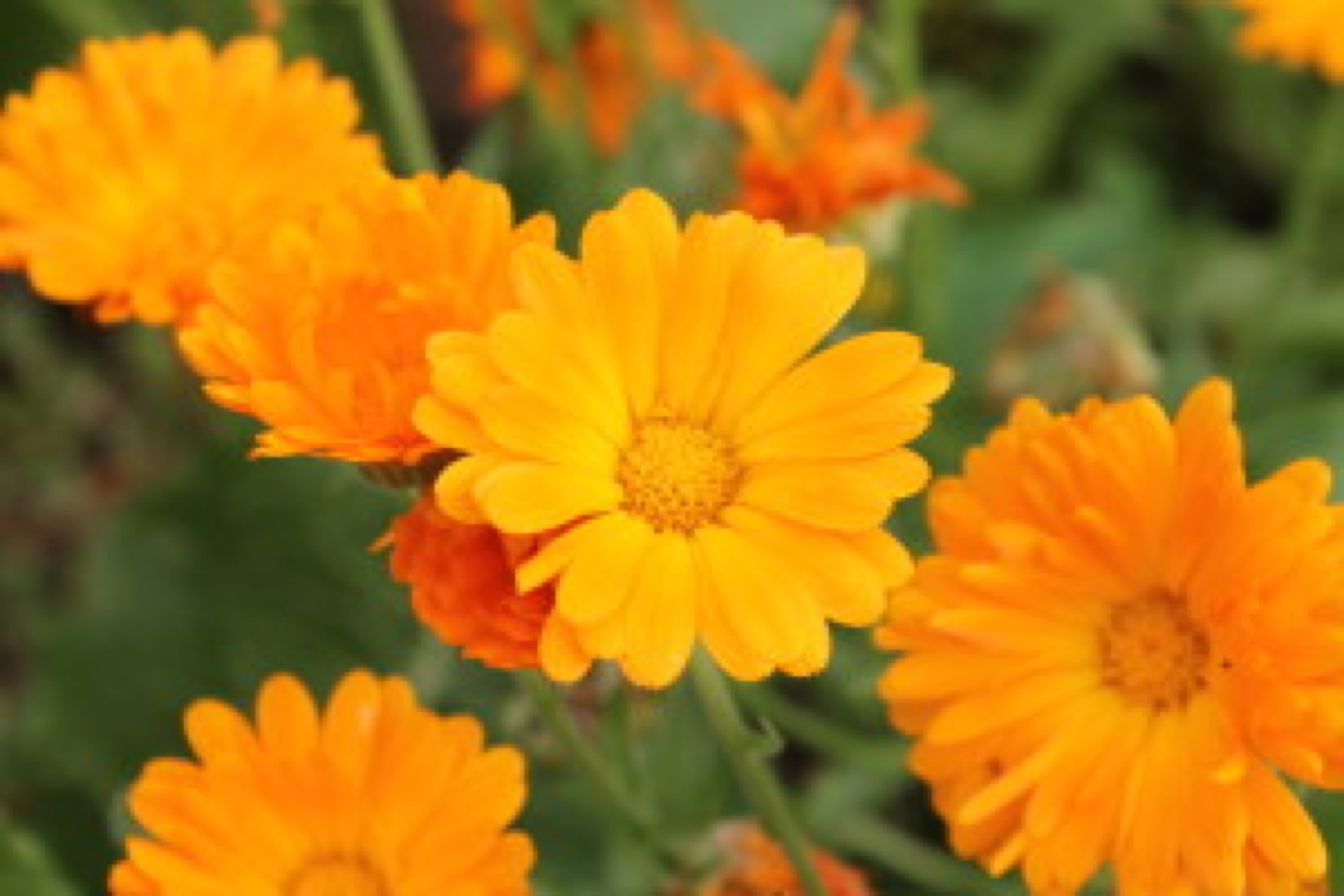 There are so many herbs in nature that can be used to treat different conditions in a natural and safe way.
One such herb is the calendula.
The flower petals of the calendula plant have been used for their medicinal properties – such as anti-inflammatory, antiviral and antibacterial - for many centuries. They contain high quantities of flavonoids which are those plant-based antioxidants so vital for protecting our bodies against the free radicals that damage cells.
Describing the calendula
This lovely marigold-like flower contains an important substance for promoting healing. Calendula officinalis is also known as the garden marigold or the pot marigold. The plant has bright yellow, red and orange flowers during the summer and autumn months.
Easy to grow, calendula do best when planted in a sunny position in a rich, well-drained soil and have a spicy aroma. It belongs to the same family as daisies, chrysanthemums, and ragweed. If you are growing them in your garden, plant liberally in the vegetable garden to deter pests. They are good for companion planting because of their insect repelling properties.
The many uses of the calendula
In the past, calendula was used to treat stomach upsets, ulcers and menstrual cramps but today there are so many different applications:
You can buy calendula soaps, oils, lotions, salves, teas and creams from health stores
Calendula salve is a useful to keep in the medicine cabinet for treating minor cuts and abrasions as well as chapped lips and diaper rash
Calendula teas are great as a mouthwash for gum and tooth infections
Calendula teas can be used as a gargle for sore throats and tonsillitis
The tea also helps to treat bladder infections or stomach ulcers
The dried petals of the calendula plant are used in tinctures, ointments, and washes for the healing of burns, bruises and cuts as well as the minor infections they cause
Calendula is used to help prevent dermatitis in breast cancer patients during radiation
Professional homoeopaths often recommend ointments containing calendula to heal first-degree burns and sunburn
Ear drops containing calendula can be used to treat ear infections in children
You can buy supplies of dried flowers, tincture and even calendula succus from herb stores. Calendula succus is made by extracting the fresh juice from the leaves and young flowers and then preserving it with a dash of alcohol. This by product is used by naturopathic physicians when they are carrying out minor surgical procedures as it helps to heal any incision. Calendula has been shown to speed healing of wounds (possibly because it increases blood flow to the affected area).
Are there any side effects?
If you are worried about side effects, it is good to know that this herb is considered to be safe and non toxic but be careful not to apply the calendula salve to wounds that are oozing in any way – rather use the tea and allow the area to air-dry between such applications.
If a wound has been stitched, do not apply calendula until the stitches have been removed and scabs have formed. People who are sensitive to plants in the daisy or aster family, including chrysanthemums and ragweed, could have an allergic reaction to calendula in the form of a skin rash.
As the petals of the calendula are edible, they can even be added to salads for extra color. Truly a very versatile and useful herb.
Sources
Akhtar N, et al. (2011). Calendula extract: effects on mechanical parameters of human skin.
ncbi.nlm.nih.gov/pubmed/21928714
Calendula. (2018).
mskcc.org/cancer-care/integrative-medicine/herbs/calendula
Chandrasekar R, et al. (2016). Alternative treatment for psoriasis — a review.
omicsonline.org/open-access/alternative-treatment-for-psoriasis--a-review-.pdf
Eghdampour F, et al. (2013). The impact of aloe vera and calendula on perineal healing after episiotomy in primiparous women: A randomized clinical trial. DOI:
10.5681/jcs.2013.033
Updated at: