A Daily Glass Of Lemon Water Can Give You All These Health Benefits
fine lines and wrinkles
in the face.
Leads to weight loss
If you can drink lemon water in place of sodas, fruit juices or energy drinks, you will stay hydrated while cutting down on the calories. A great way to lose weight - and for some a tastier way to drink water.
Gives a boost to those energy and mood levels
Instead of relying on a morning cup of coffee to give you a boost with its caffeine shot, you can benefit from a drink of lemon water. Our bodies rely on the atoms and molecules in foods to give us energy. When negatively charged ions (such as those found in fresh lemons) enter your digestive tract, there is a natural increase in energy levels while it is said that the scent of a lemon itself helps to reduce stress levels and improve the mood.
Boosts the immune system
It is well known that vitamin C plays an important role in immunity, helping to decrease the severity and length of time it takes to get over the common cold and other conditions. Adding a daily drink of lemon water to your routine is a good way to add the immune boosting benefits to your system.
Helps to prevent the appearance of kidney stones
The symptoms of kidney stones are back and stomach pain, nausea, vomiting and blood in the urine. They are a common and painful condition caused by the formation of small and hard deposits in the kidneys. Studies have found that patients treated with lemon drink therapy have reduced the appearance of kidney stones while drinking plenty of water is useful in flushing out kidney stones and providing relief from the discomfort.
And more...
In addition, as well as being rich in vitamin C, lemon water provides potassium, magnesium, copper, vitamin E, calcium and zinc. Although we always think of lemons as being acidic, they actually have an alkalizing effect in the body. Drinking lemon water can provide some of the same health benefits of alkaline water, helping balance your body's pH and generally improving your health. Did you know that the lemon peel itself is very rich in vitamins. Find out how you can put lemon peel to very good use in
our earlier post
.
In another post, we share some of the ways to use our own lemon essential oil for cleaning chores with its fresh, clean smell. It is safe and gentle for the environment, your home and your family.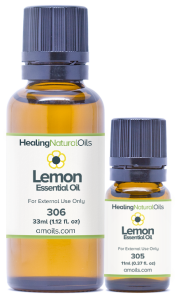 baking soda
to neutralize any acid perhaps left on your teeth.