All You Need to Know for the Many Recipes Requiring Fresh Basil
[caption id="attachment_30951" align="alignright" width="400"]
Here are some ideas!
Which basil variety should you choose?
There are several different varieties available, making it difficult to decide. What you decide to grow might well depend on the kinds of dishes you like to prepare and cook.
Sweet Basil
is the one you might be most familiar with - used for Italian food, pesto and more. With its wide, bright green, cup-shaped leaves and green stem, it is sometimes known as Italian basil or Genovese basil. As sweet basil loses much of its flavor when cooked, it is best to use fresh in recipes and in salads.
Thai Basil
has been cultivated for centuries to create a different flavor palate - one with a hint of anise or liquorice. Thai basil is popular in Asian dishes. As it withstands heat better than sweet basil, it can be added before cooking but is also served fresh with soups such as Vietnamese pho or in salads.
Cinnamon Basil
with a tasty nod to cinnamon is commonly used in Indian and Asian cuisine and partners well with citrus fruits. It is popular in teas and in baking.
Lime or Lemon Basil
is a separate species with a fresh citrus taste in addition to the regular basil flavor. Some gardeners grow the two side by side to complement one another when used together.
Holy Basil
is the basil
we have written about in an earlier post
. Also known as tulasi or tulsi in its native India, holy basil has many different uses around the world. In India itself, it is a popular medicine, used in religious ceremonies and brewed as a tea. When used in cooking, it is usually added into the recipe during the process rather than added afterwards as fresh. This is probably because the herb is often described as having a peppery taste and aroma which can be bitter when raw.
Some tips for growing basil
Basil is an annual herb so it will have to be planted out every year and will not tolerate cold winters. You can grow from seed yourself or buy seedlings direct from a garden center. Basil loves full sun with at least six hours a day, warm temperatures night and day with fertile soil and sufficient moisture. Throughout the growing season, remove flower spikes to promote increased growth and branching while pinching the tops of the plants every two to three weeks will also help growth. One or two plants will be sufficient for a family unless you are making lots of pesto! Then you will need twelve or more plants...   [caption id="attachment_30949" align="aligncenter" width="800"]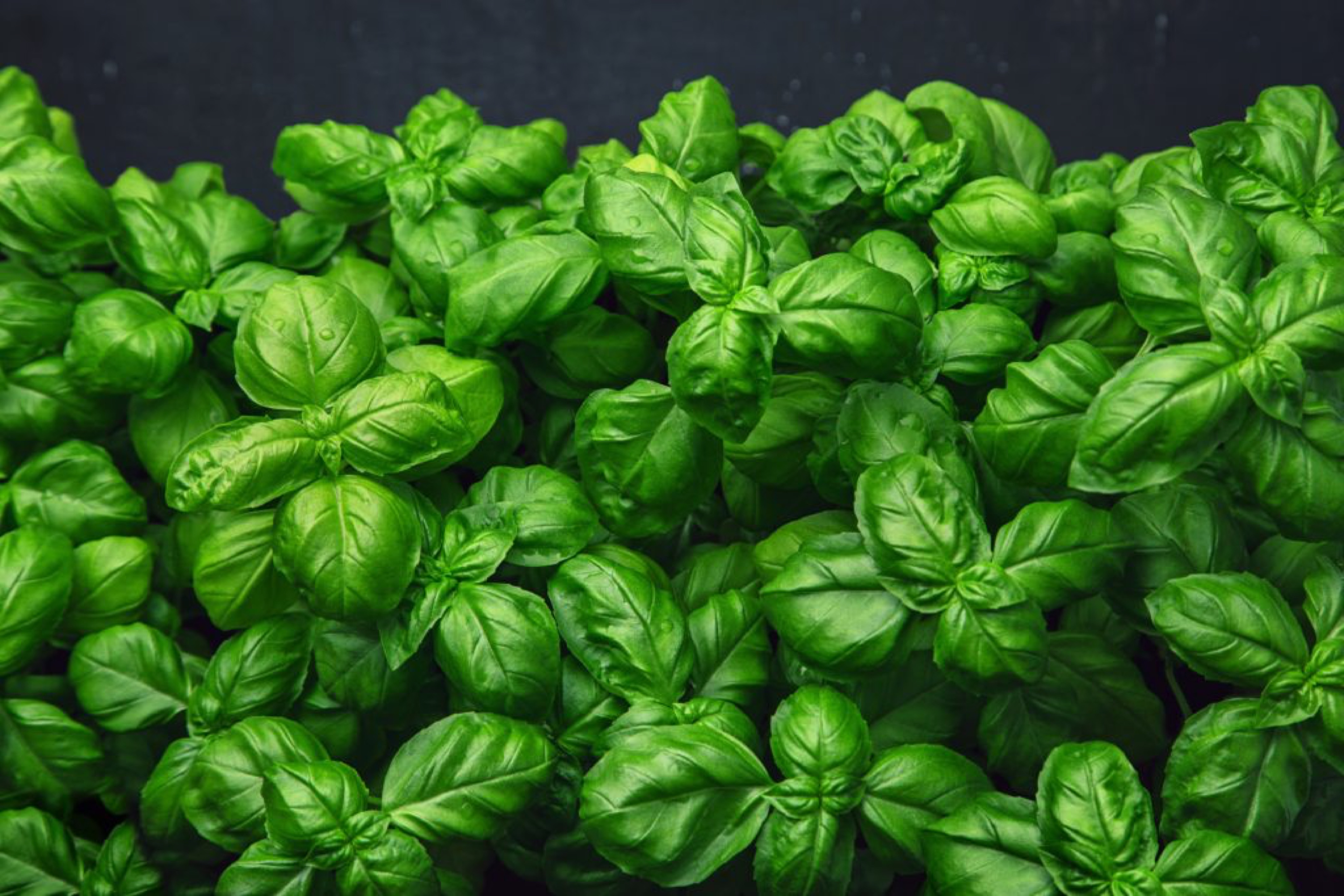 Sweet Basil[/caption]