Rose Hips are a Great Source of Vitamin C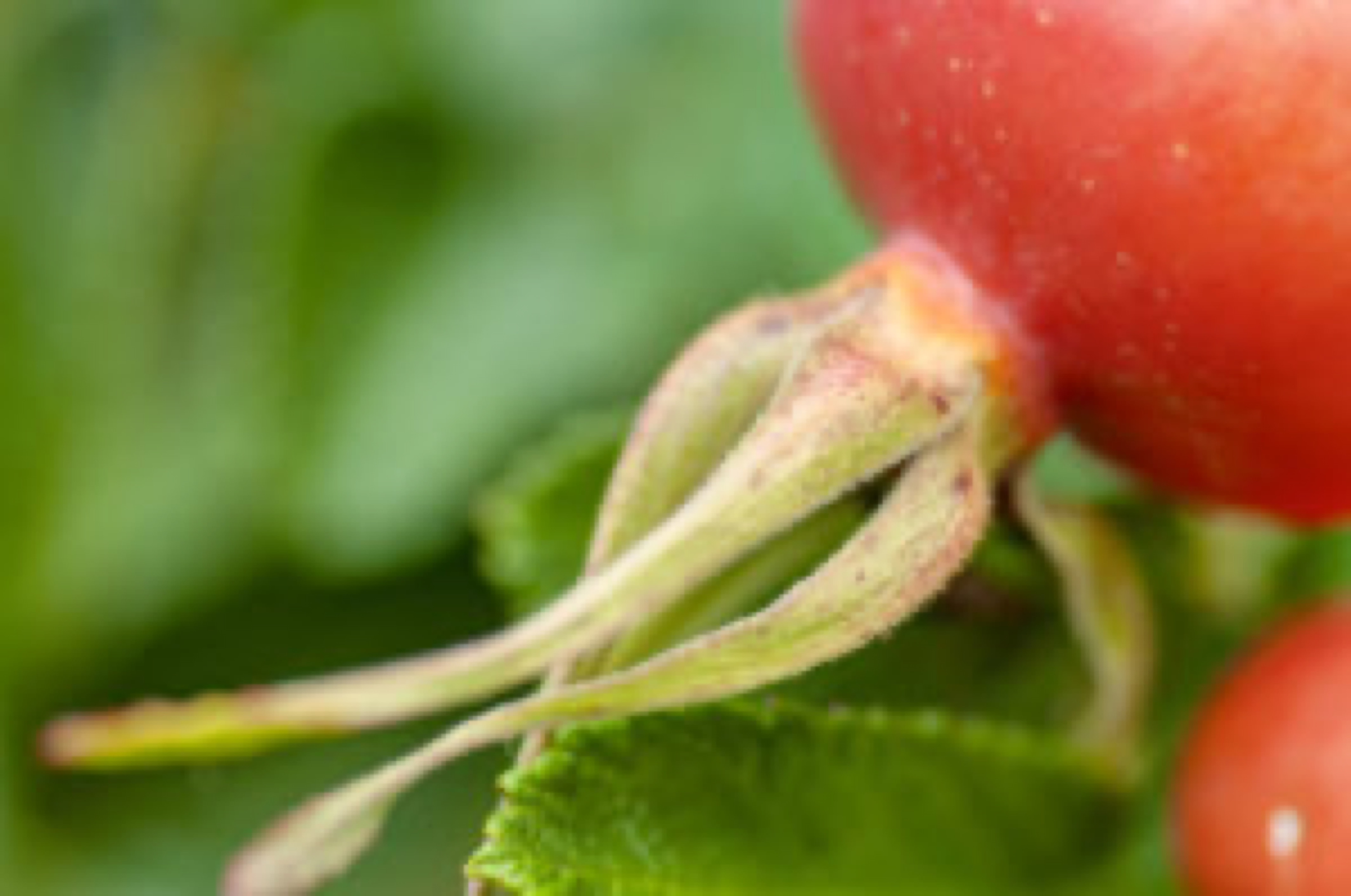 vitamin C
and vitamin A content - they are also
rich in antioxidants.
Below you will find some natural remedies for the snuffles and sneezes that often come with the colder weather of the winter, using rose hips.
Rose hip vinegar
You can use this vinegar as a regular vinegar or to make a soothing drink for those colds and sore throats.
Ingredients
A supply of rose hips
Clean glass jars
Method
Wash the hips thoroughly, preparing by removing the stalk end and bottom (topping and tailing) before scoring carefully with a knife.
Half fill a glass jar with the rose hips and pour over the cider vinegar to just below the brim before replacing the lid and shaking. Leave in a prominent place so that you will be reminded to shake it daily for three to four weeks.
Strain through a muslin-lined sieve and pour into clean labelled jars to store. You will notice its beautiful red color. The hips left in the sieve can be added to your compost.
To use, add a teaspoon of rose hip vinegar to a cup of hot water with a teaspoon of raw honey to drink.
Mix 1/2 rose hip vinegar with 2/3 olive oil, seasoning with salt and pepper, for a winter salad dressing.
For a sore throat gargle
, add a teaspoon of the rose hip vinegar to warm water and gargle as often as necessary.