The Link Between Scar Tissue & Arthritis
Many of the conditions today are as a result of inflammation and, of course, high on the list is arthritis with one in five of us having to live with this condition.
What are the causes of arthritis?
As there are so many different
types of arthritis
, there is no one cause but the following factors may be important.
Genetics – arthritis can sometimes run in families, especially rheumatoid arthritis and osteoarthritis of the fingers.
Gender – some types of arthritis are more commonly found in women and others in men.
Age – osteoarthritis is usually a problem in later life whereas other types of arthritis such as rheumatoid arthritis commonly start in young adults.
Injury - damage to a joint for example a broken bone or a sports injury can cause osteoarthritis later in life.
Infections - certain viral and other infections can trigger some types of arthritis.
Lifestyle - osteoarthritis is more common in the overweight and alcohol can trigger gout. Smoking is more common in people who develop rheumatoid arthritis
What is a scar tissue problem?
After an injury, your body immediately starts to protect itself by contracting the muscles around the injury and quickly sending blood to that swollen area. Once the injured area begins to heal, both the soft tissue that was damaged, plus that in the surrounding area, starts to regrow by intertwining.

This creates an even stronger area than that existing before the injury. But it is less flexible, resulting in those symptoms of a reduced range of motion and added tension to the joints where the muscle and/or tendon is attached. It can of course mean pain too.
Cross fiber massage to help
This is extremely effective and can be carried out by hand or with the help of an instrument to break up the scar tissue so the body can then re-absorb it. It is common to experience some minor discomfort during this type of massage and even minor bruising afterwards.

Another way to help is with a very effective technique called Graston which some chiropractors use. While pain killers and muscle relaxers can bring temporary relief, they are of course just masking the symptoms as with so many other pharmaceutical medications, whether over-the-counter or on prescription. Always better in the long term to find a more natural solution.
If arthritis is your problem, there are many natural ways to help
Turmeric
and curcumin are highly effective at relieving pain. Curcumin has been found to deliver far superior anti-inflammatory and pain-relieving results than most drugs.
Ginger root
which is another common spice has been found to relieve arthritis pain by reducing inflammation. Ginger root is also rich in two groups of compounds known as the shaogals and gingerols that are powerfully antioxidant, helping to prevent cells from premature destruction due to exposure to environmental toxins and by-products of metabolism.
H-Arthritis from Healing Natural Oils
is specially formulated from pure essential oils to safely and gently reduce the symptoms of arthritis, including pain, stiffness, inflammation and swelling. The different properties of the essential oils offer circulatory stimulants, anti-inflammatories and analgesics for relieving or diminishing pain while additional properties can eliminate those harmful toxins in the system.
You can massage the joints with a few drops of
H-Arthritis
three times a day, you can add a drop or two of oil to your relaxing bath time routine plus you can ensure a good night's sleep by putting a drop of
lavender essential oil
on your pillow at bedtime.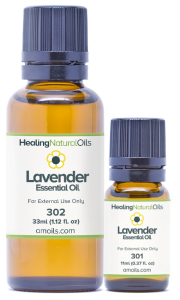 Whether scar tissue or arthritis is causing a problem in your life, changing to a healthier diet, sensible exercise, losing any excess weight and using natural solutions will all help to reduce your pain and inflammation.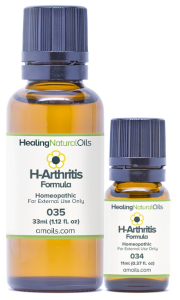 Sources
Conti V, et al. (2015). High prevalence of gluten sensitivity in a cohort of patients with undifferentiated connective tissue disease.
researchgate.net/publication/273700262_High_prevalence_of_gluten_sensitivity_in_a_cohort_of_patients_with_undifferentiated_connective_tissue_disease (Accessed, Feb 10, 2021)
Ferri FF. Rheumatoid arthritis. In: Ferri's Clinical Advisor 2019. Philadelphia, Pa.: Elsevier; 2019. https://www.clinicalkey.com. (Accessed Feb 10, 2021).
Deveza LA. Overview of the management of osteoarthritis. https://www.uptodate.com/contents/search. (Accessed Feb 10, 2021).
Updated at: