Top Tips for Dark Circles Under The Eyes
Along with aging, come skin issues and these are some of the most common:
Lines on your forehead.
Lines at the corner of your eyes.
Lines around your nose.
Lines around your mouth.
Over oily, blemish-prone skin.
Dry, patchy skin.
And last but certainly not least:
Lines under your eyes, puffiness and dark circles.
In this beauty article, we are going to share some suggestions on how to deal with puffiness and dark circles.
The natural solution: Simply Eye Serum
Simply Eye Serum is an all natural, cruelty free solution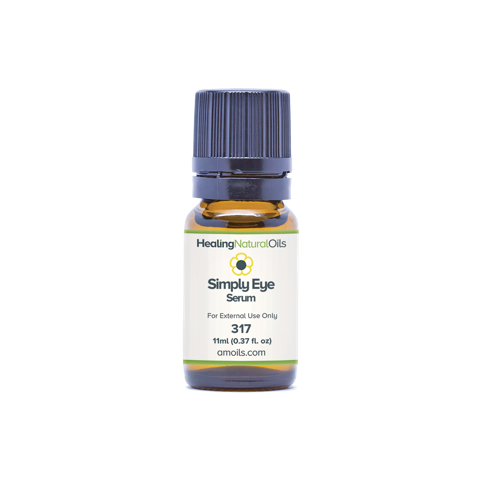 The use of make up in the form of covering up
Always use a delicate touch!  This is because heavy concealers and foundations will easily overwhelm delicate eye skin.  Even though they might lighten the appearance of dark circles, they will also emphasize whatever texture is there.  This could be fine lines, deeper wrinkles or dry skin.
Check your stress levels
The fact that lack of sleep causes dark circles isn't just an old wives' tale. It has been scientifically proven!  So make sure you're getting enough sleep for your body to feel relaxed and rested as well as your skin too!
Hydration is so important!
That skin under your eyes is some of the thinnest on your body meaning that if you don't drink enough water, it becomes even thinner.  Ideally, try to drink eight or more glasses of water per day.  It becomes even more important to hydrate if  you drink coffee or alcohol.
Rule out a medical problem
Sudden dark circles or those that have been present for a while (when they are not usual for you) may be a sign of something going on inside your body.   If you are worried, seek some medical advice as a precaution.
Consider giving our own Simply Eye Serum a go!
To promote clear and lustrous skin around the eyes, the central focus of your face and reflection of inner beauty!  Simply Eye Serum targets dark circles and those bags under the eyes with its all natural ingredients made from a blend of pure natural essential oils and cold pressed or expeller pressed precious oils, helping to tighten and tone the delicate skin around the eyes.
The ingredient oils include:
Almond oil which has emollient properties that help the skin balance water loss while relieving any irritation and inflammation.
Rosemary essential oil contains the anti-inflammatory agents caffeic acid and rosemarinic acid which can act as a mild diuretic to reduce swelling and puffiness. It also helps to strengthen capillaries and reduce inflammation.
The exquisite Baobab oil absorbs quickly and contains vitamins A, E and F as well as phytosterols which encourage new collagen production.
Frankincense essential oil is a beauty favorite and promotes healthy cell regeneration to keep existing cells and tissues healthy and...
Cypress essential oil to stimulate the all important blood flow.