Pumpkins Come Packed Full Of Health Benefits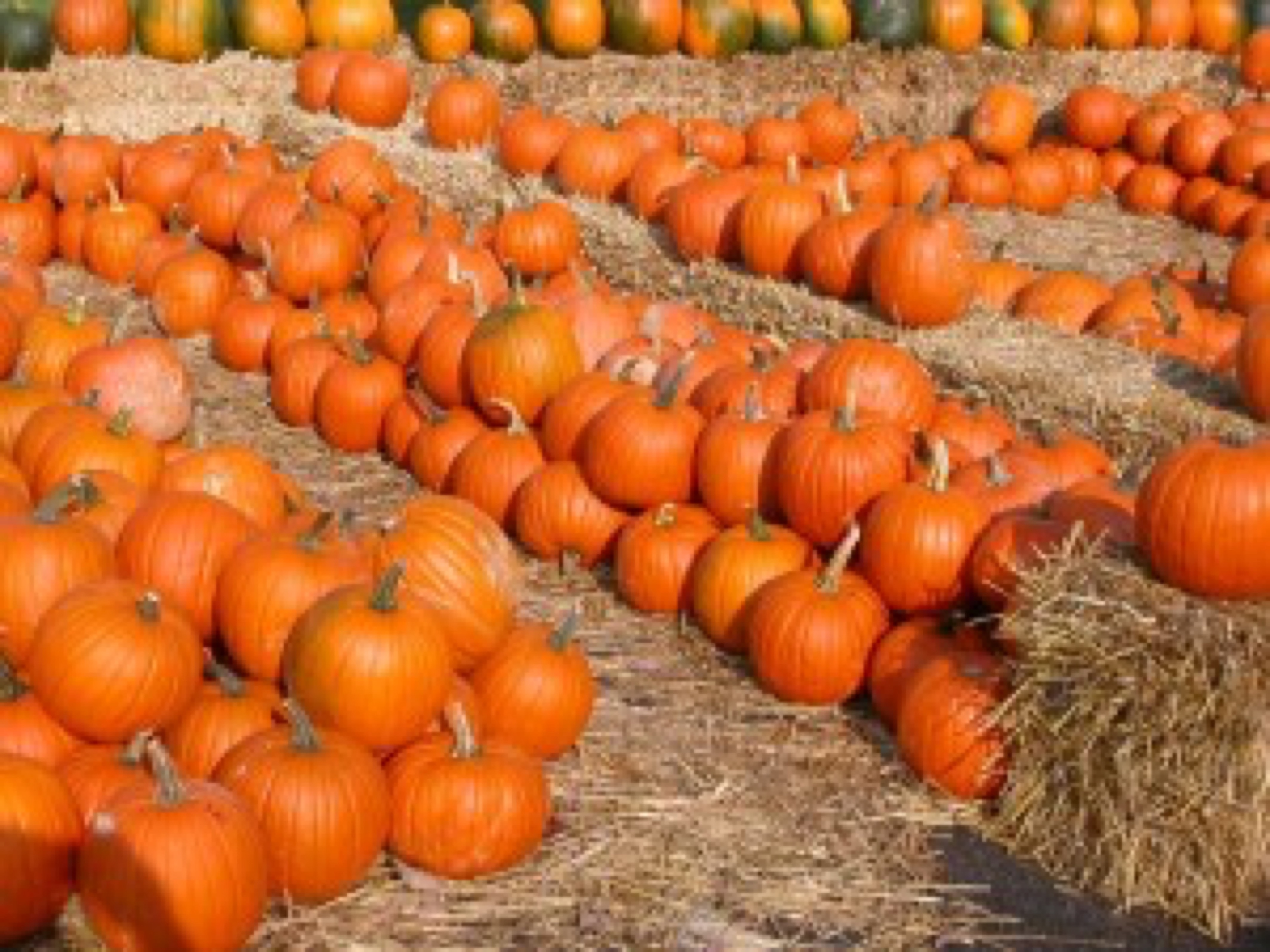 Yes, it is coming up to that time of the year again of Halloween. Pumpkins have been sitting piled up in their thousands on pumpkin farms, pumpkin patches and outside food stores ready for the big day.
But don't use these bright yellow and orange orbs just for fun because they are also packed full of nutrition such as vitamins, minerals and other health benefits too. So by all means, carve out your Halloween lantern but please don't throw away the flesh and the seeds when you can put to them to good nutritious use in the kitchen.
Some reasons why pumpkins boost your health
High carotenoids giving that distinctive bright orange color. Carotenoids are also valuable for helping to prevent ageing, cardiovascular disease and other infections.
The beta carotene in pumpkin seeds and flesh has antioxidant and anti-inflammatory properties so that regular consumption can protect against joint inflammation and arthritis.
Pumpkins are high in lutein and zeaxanthin, protecting the eyes from free radical damage while preventing the formation of cataracts and degeneration of the eye tissues.
The pumpkin is also a rich source of minerals like copper, calcium, potassium and phosphorus.
Pumpkins seeds are high in protein while the oil in the seeds is high in phytosterols which can replace cholesterol in the body, helping to reduce the blood cholesterol levels.
The seeds are also rich in essential fatty acids, protecting against serious health diseases such as high blood pressure, arthritis and cancer while promoting healthy skin and improving brain power.
Pumpkin is a rich source of vitamin A to promote eye health and boost the immune system.
The high vitamin C content in pumpkins offers some cancer protection as well as fighting free radicals, improving immunity and promoting the production of collagen.
The pulp and seeds of pumpkin are rich in magnesium which is vital for the maintenance of bones and teeth.
Loaded with potassium and zinc, eating pumpkin helps provide bone density support while boosting the immune system and promoting reproductive health. The presence of vitamins A, C and E and alpha-hydroxy-acids, along with the zinc, can lead to a healthy and glowing skin, helping to keep the wrinkles at bay.
Low in calories but high in dietary fiber, pumpkin flesh is also extremely effective in treating gastrointestinal disorders while lowering the LDL (bad) cholesterol levels in the blood and regulating the blood sugar levels.
For kidney health, a handful of pumpkin seeds every day can stimulate the kidneys and prevent the formation of calcium oxalate stones.
And the cherry on the top is that pumpkin flesh contains L-tryptophan that can set off feelings of well-being and happiness to keep those spirits high and avoid any depression.
The pumpkin and its relations
The pumpkin is a member of the Cururbita family whose relations include squash and cucumbers. The name pumpkin comes from the Greek "pepon" which means large melon, and the pumpkin has been used for food and for its healing properties since the earliest times. The pulp or flesh varies from golden-yellow to orange while the central net-like section contains the pumpkin seeds.
You can buy pumpkins all the year round
Choose well grown whole pumpkin which can be stored for many weeks at room temperature for some weeks. Once cut, any sections should be refrigerated. For maximum nutritious benefits, pumpkin pulp should be cut into cubes and lightly steam cooked but can also be used in many other ways while roasted pumpkin seeds make a healthy snack.
Sources
Age-related eye disease study. (2019).
https://nei.nih.gov/research/clinical-trials/age-related-eye-disease-study-areds
Chen, X., et al. (2019). Synergistic hypoglycemic effects of pumpkin polysaccharides and puerarin on type II diabetes mellitus mice.
https://www.ncbi.nlm.nih.gov/pmc/articles/PMC6429091/
Dietary fiber. (2019).
https://medlineplus.gov/dietaryfiber.html
Gong, X., et al. (2016). Mitochondrial β-carotene 9',10' oxygenase modulates prostate cancer growth via NF-KB inhibition: A lycopene-independent function [Abstract].
https://www.ncbi.nlm.nih.gov/pubmed/27406826
Updated at: