Time To Get Hooked On The Cinderella Of The Herbal World | Amoils.com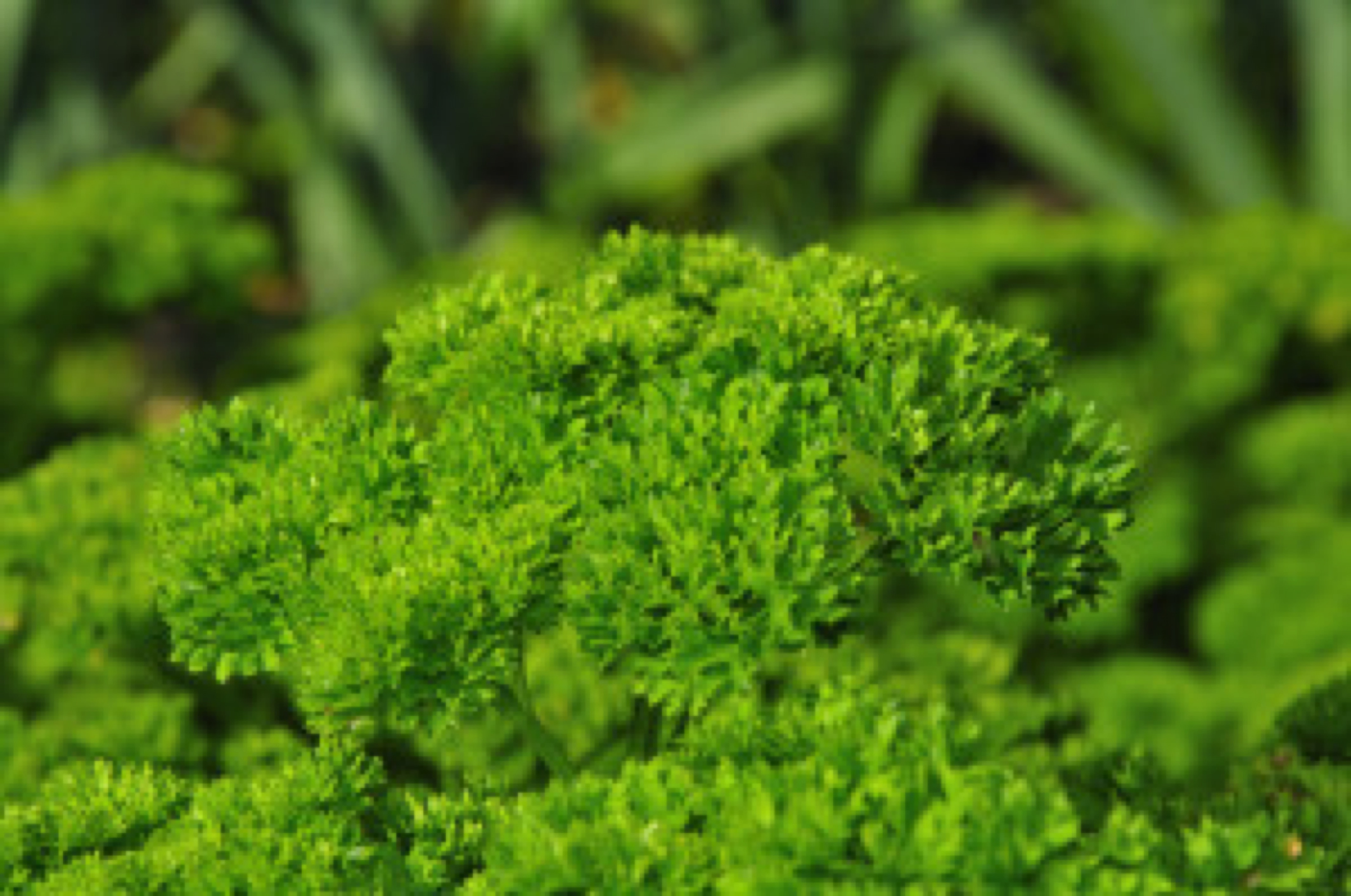 I just love parsley – its fresh and green with a long shelf life in the fridge; it tastes and smells great; it it is easy to grow in a pot in a sunny corner and it is so good for you. You have to admit that parsley gets 10 out of 10 every time. And yet many people don't even bother to it eat parsley when it appears on their plate. What a waste!
The good things parsley can do for you
• Act as a diuretic. • Boost the immune system. • Cleanse the blood, dissolves sticky deposits in veins while maintaining the elasticity of blood vessels and enriches the liver. • Increase the anti-oxidance capacity of the blood. • Dissolve cholesterol in the veins. • High in iron so good for the blood cells and prevents anemia. • Relieve the discomfort of insect bites – just rub on. • Regulate menstruation because of the presence of apiol in parsley which is a constituent of the hormone estrogen and helps with menstrual pain too. • Loaded with Vitamin K, Vitamin C, Vitamin A and Folic Acid (one of the most important B vitamins). • Balance hormones. • Also rich in calcium, phosphorus, potassium, manganese and sulphur. • Settle the stomach and improves the appetite. • Help with the removal of kidney and gallstones. • Treat deafness and ear infections. • Rich in alpha and omega oils – the good oils. • Chewing parsley can help get rid of bad breath.
The list goes on and on…
How should you serve parsley - apart from just eating a bunch of parsley raw? • Parsley juice is a powerful herbal drink. Drink a small amount (about 50 ml) 3 times per day mixed with other juices. You can use the parsley juice in cooking too. • Add to sandwiches, salad greens, Tabbouli, soups, stews and sauces. • Try parsley tea for diarrhea. Parsley benefits digestive activity and elimination. This most well known of all herbs, parsley has really been the Cinderella of the herb world for too long.
You might not need those multivitamins capsules
A good daily dose of parsley will give you a multi vitamin and mineral immune booster all in one go. It is time to start growing or buying your own daily supply of parsley for a great boost to your health.